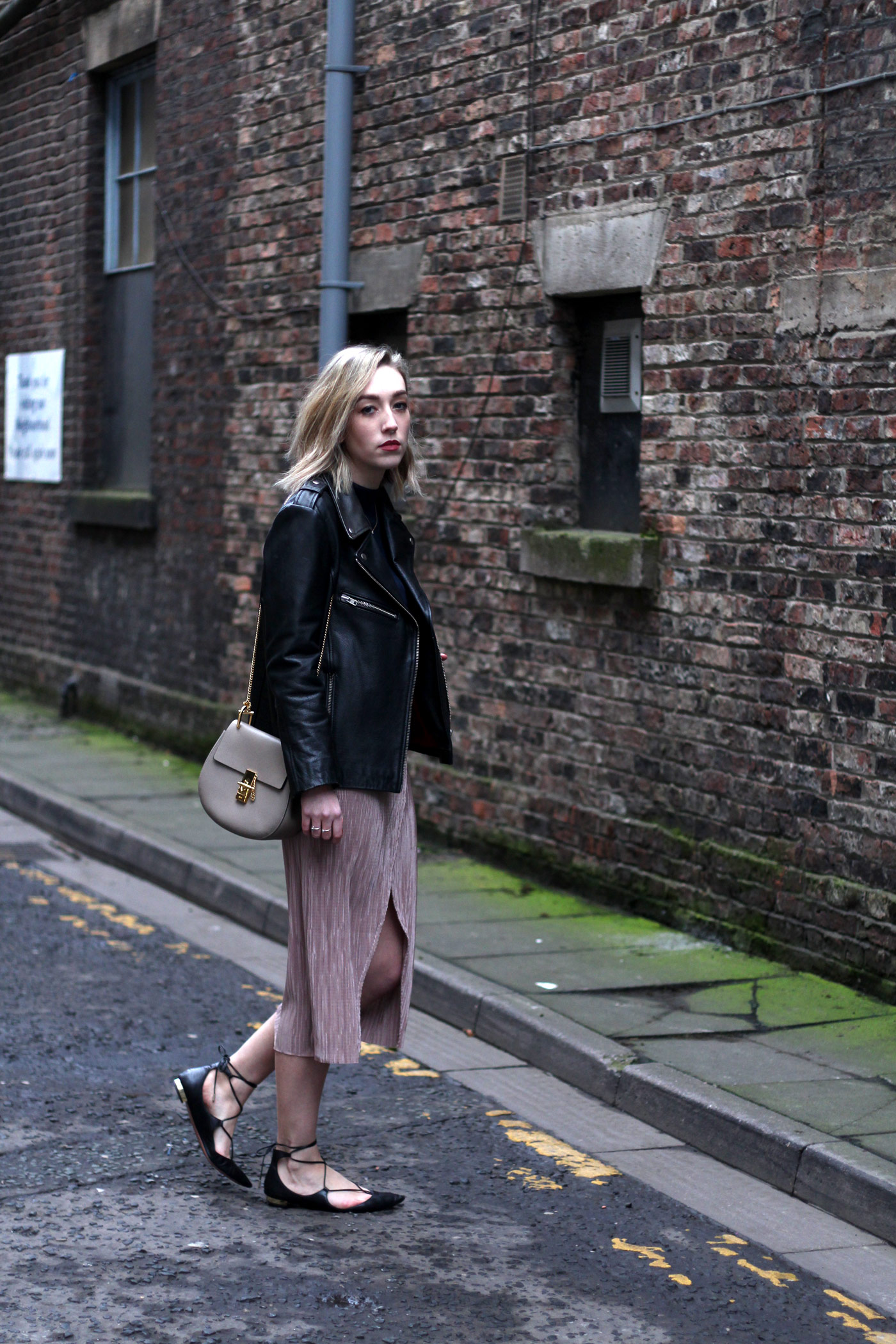 Well hello and I hope you're having an amazing Friday so far, you're so close to the weekend, you can do this etc etc. I'm going to pointlessly waffle on about this outfit shortly, but first I'm going to update you all on what's been going on with this little flat we've bought.
Long story short: it's a nightmare. Whenever you take off some wallpaper, the wall comes with it. There's been a leak in the roof, gas pipes removed, a huge copper water tank hidden behind a cupboard... you name it, it's probably happened in this flat!
Yesterday we got a new back door put in and all of the wall down the side basically crumbled, so now it needs cement, plasterboard and a skim over the top. Nothing is easy!
Luckily we haven't had to live there while all of the work has been going on, as I think I would have completely lost my mind with the dust! The plastering (well, the bulk of it) it done now, some of the carpets have been thrown out and I managed to do two coats of white paint in Phil's office, so I feel like it *might* be starting to come together a little bit. Or, if I start to go insane, I can go and stand in there as it feels a little bit more finished!
I can't wait to just finish the rest of the painting, get the kitchen organised next week and think about getting the floors done! Then I can start thinking of fun things like what art prints I want on the walls or what pretty bed sheets I'm going to buy... You know, the things I actually wanted to get a house for and not the paint-on-my-glasses, grafting every day kinda rubbish I'm having to get through first!
Anyway, I'll be putting together a series of blog posts once it's all been sorted and painted, as I've been taking progress photos throughout so they'll be coming up over the next few months!
I wish I had more to say about this outfit, but it's something I would definitely like to wear more if it wasn't so darn cold. Anyone else wish it was Summer already? If you've seen my latest wishlist, you'll note that I'm totally after some nice tshirts, lighter colours and pretty dresses (yes, believe it or not) right now. I need to wear something other than jeans and coats and scarves!
I swear I spend more time covered in dust these days, wearing old DIY-friendly aka plaster covered jeans and New Balance that were black but are now a dirty off-white-grey due to paint. I just want to get some style back!
Ahh, I'm stop rambling now, I'm writing this at 9pm and I'm basically falling asleep! How pathetic, eh?
JACKET: URBAN OUTFITTERS
JUMPER: & OTHER STORIES
SKIRT: TOPSHOP
BAG: CHLOE
SHOES: AQUAZZURA