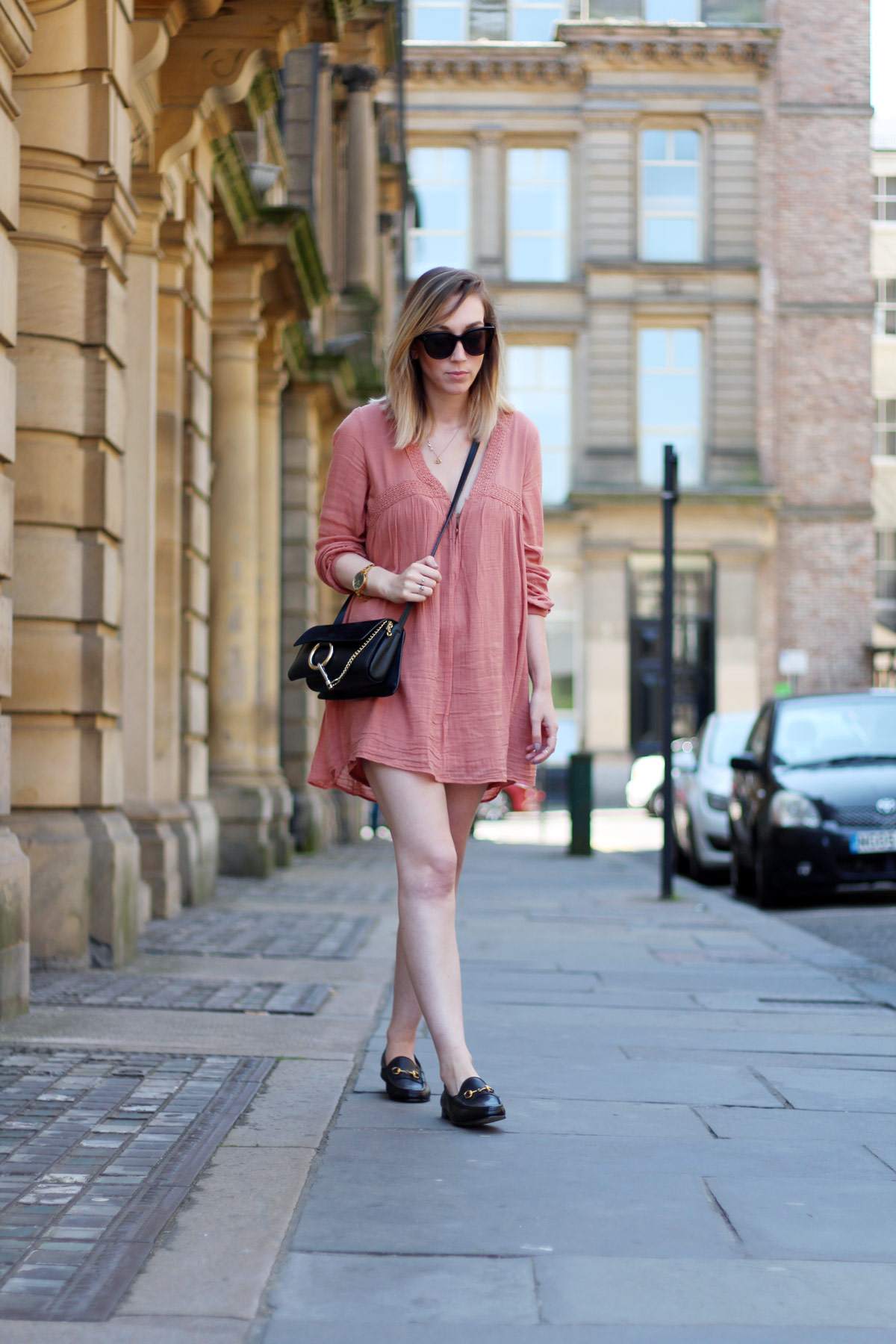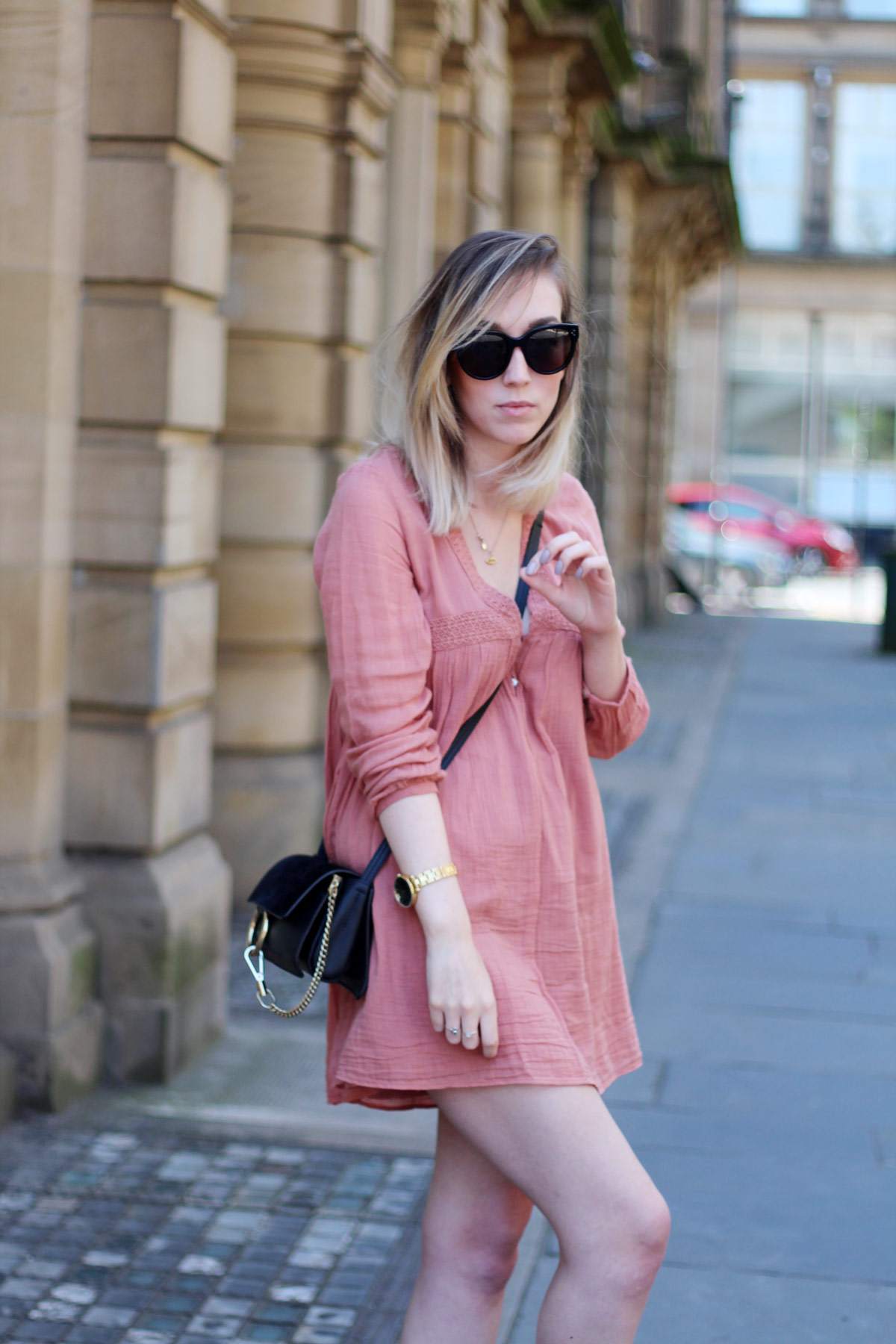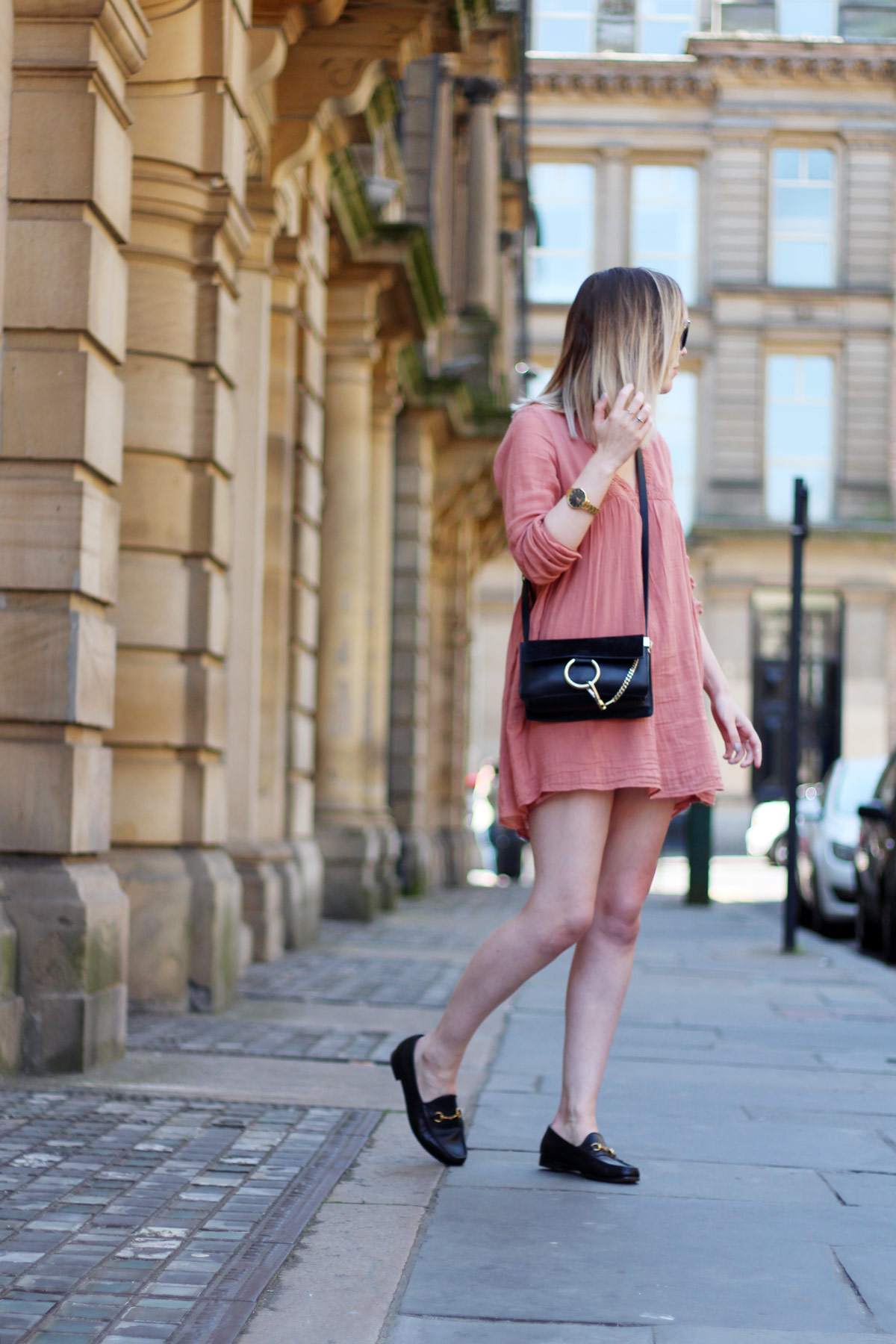 Dress: Zara | bag: Chloe | shoes: Gucci | sunglasses: Celine | watch: Olivia Burton
Yay for bare legs weather! Though mine could most certainly do with a tan – they're so pale right now. I keep meaning to put some fake tan on, but worried with my skin being so dry that it'll go patchy straight away #RoaccutaneProblems. Speaking of which, I only have 16 days left on the tablets and my skin is looking super clear, so I'm really pleased about that. I'm going to be doing two YouTube videos on it – one on the treatment itself and one on products I used – so if you have any questions, then please let me know in the comments and I'll include the answer.
Anyway, back to the outfit, I picked this dress up in Zara the other week (yay for a gift card) and I really love the style and colour of it. It's the perfect peachy/tan hue and it goes so well with black accessories. Speaking of which, how cute is that watch? I'm trying to channel my inner Alexa Chung with bare legs and Gucci loafers so I'm hoping its sort of worked. Maybe. It's definitely a look I'm going to be wearing all Summer either way!
Hope you're all having a lovely day and enjoying the sunshine a little bit if you can!
Helen x