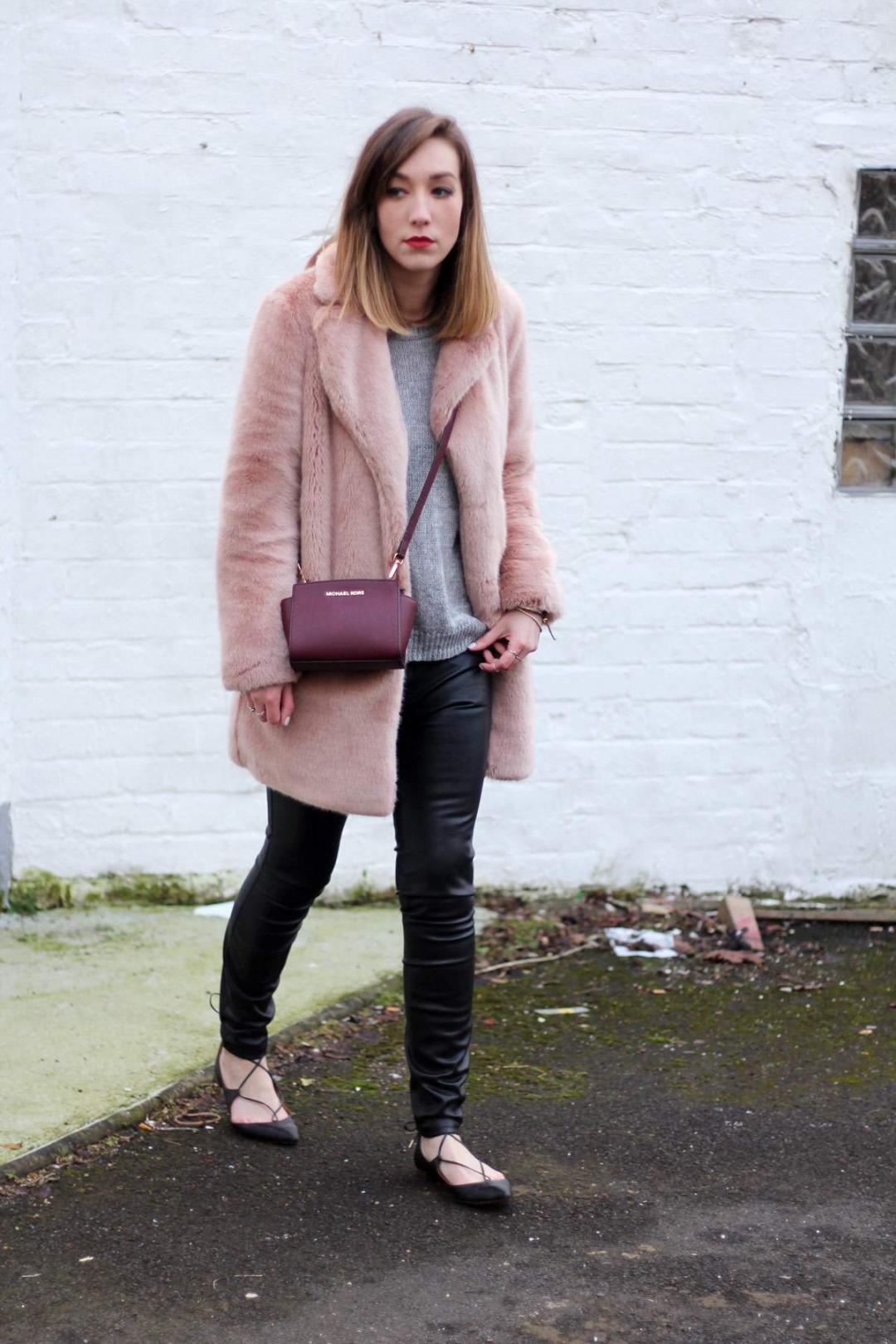 Coat: Reiss | jumper: H&M | leathers skinnies: Zara | shoes: Aquazzura | bag: Michael Kors* (on sale!)
Can you tell I'm fur coat obsessed? This (and my new green one) have barely been off my back over the past month or so and I'm oh so glad they found their way into my life. Part of me still wants the dark purple one to complete the collection, but as it's sold out I think I'll have to let that one go…
This is a super simple outfit which I've been wearing a lot – minus the flat shoes because oh gawd were they a mistake in this weather – as it's just so easy to throw on. I really love the combination of pink and berry at the moment, so this Kors bag fits in perfectly with that!
Anyway, today I'm having a bit of a detox. No, not the smoothie drinking kind, but the life/wardrobe/flat kind. I'm going to tidy my entire flat, sort out my bedroom drawers and tackle the wardrobe! I was looking at it the other day and I realised I only really like half of the things in there and I'm missing a lot of basics. In an effort to branch out, I've completely steered away from things that are 'me' and consequently, I've got a wardrobe full of stuff that I don't feel like I can wear easily. So, today I'm going to be ruthless and get stuff done!
Have a lovely weekend guys oh and make sure you've entered my £185 giveaway – it ends tomorrow!
Helen x
ps. check out these lovely blogs: Carly Wynn and Madame Ostrich!