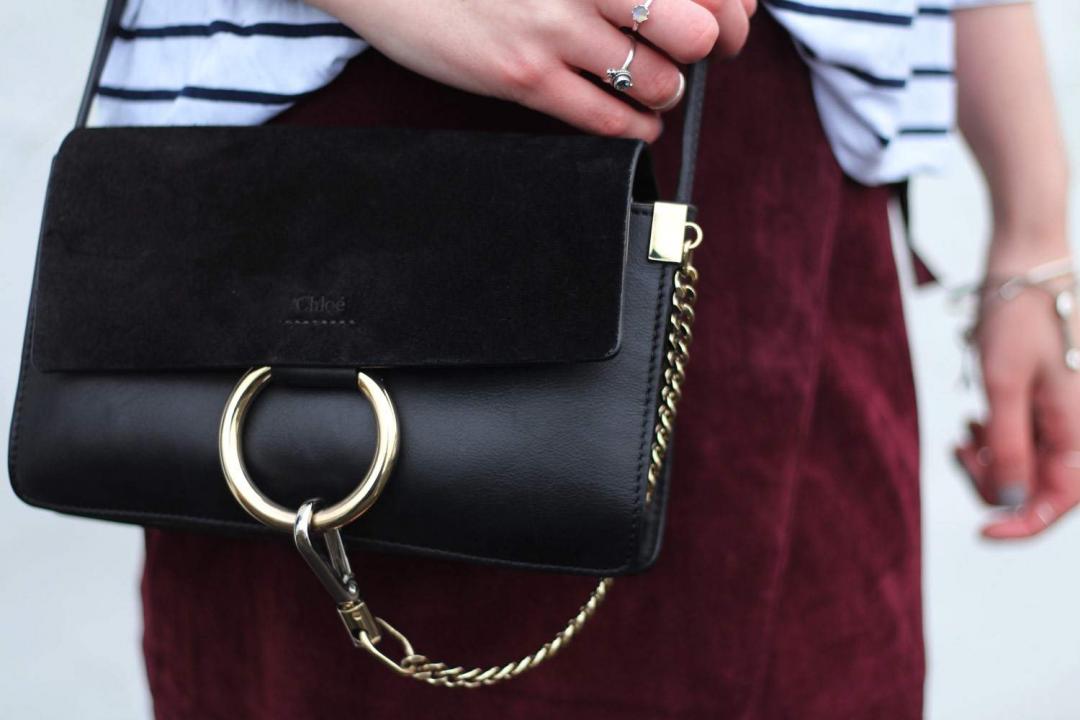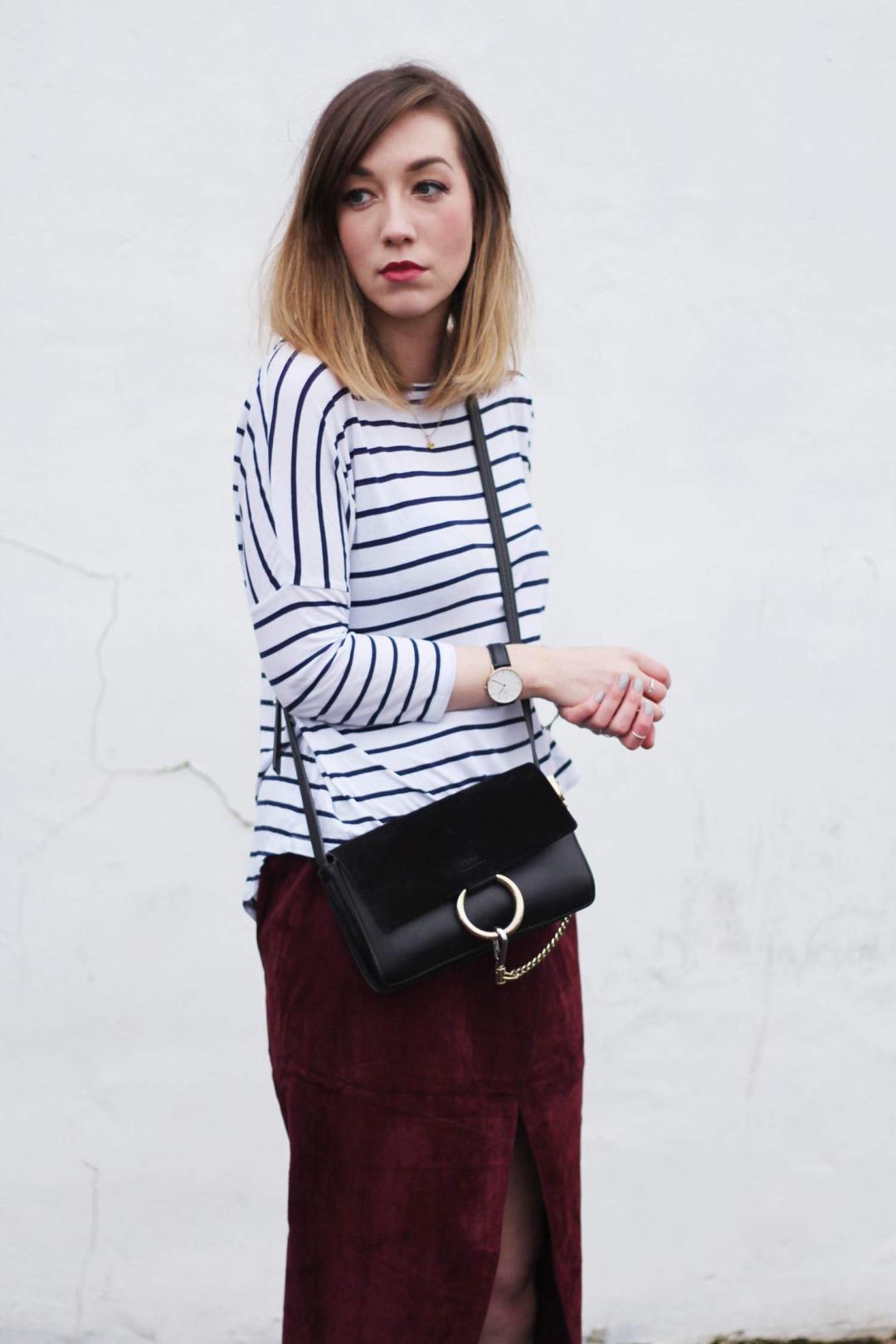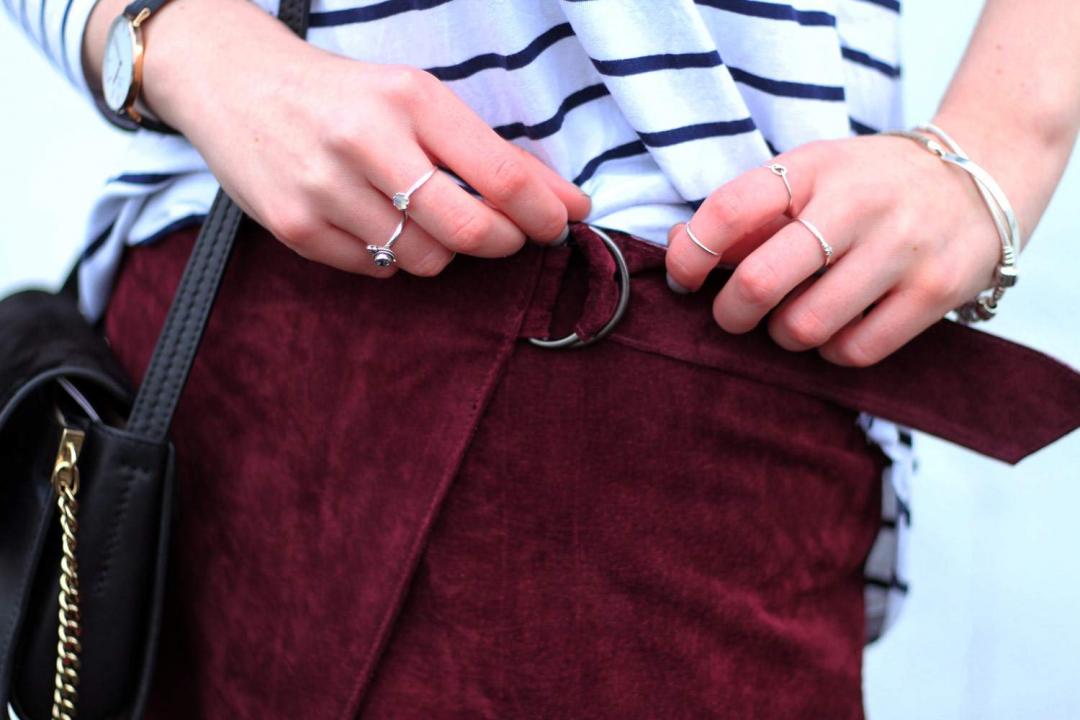 top: La Redoute | skirt: ASOS | coat: COS (similar) | shoes: Whistles (£25 alternative) | bag: Chloe | watch: Daniel Wellington
Well, would you look at that. An actual outfit post! Without sunglasses! Sorry they've been a bit absent recently, a mix of Winter weather, Christmas madness and a lack of a regular photographer meant that outfits were put on the backburner. But, hopefully, they'll pop up once a week or so going forward.
Anyway, I'm 100% obsessed with this skirt. The suede is such a gorgeous burgundy shade and is butter soft, but I also think it could be quite versatile. Although heels seem like an obvious choice, I think it would go so well with trainers and an oversized jumper if you want to dress it down and wear it during the day.
I'm so glad it's the weekend tomorrow! As I spent a lot of December on holiday (as I forgot to put my holidays in til the end of the year which turned out to be genius) it's tough being back at work without a break in sight. I need to book a holiday or somethin'! Hope you've had a good week, guys.
Helen x
ps. check out this lovely blog: Carly Wynn and Madame Ostrich!