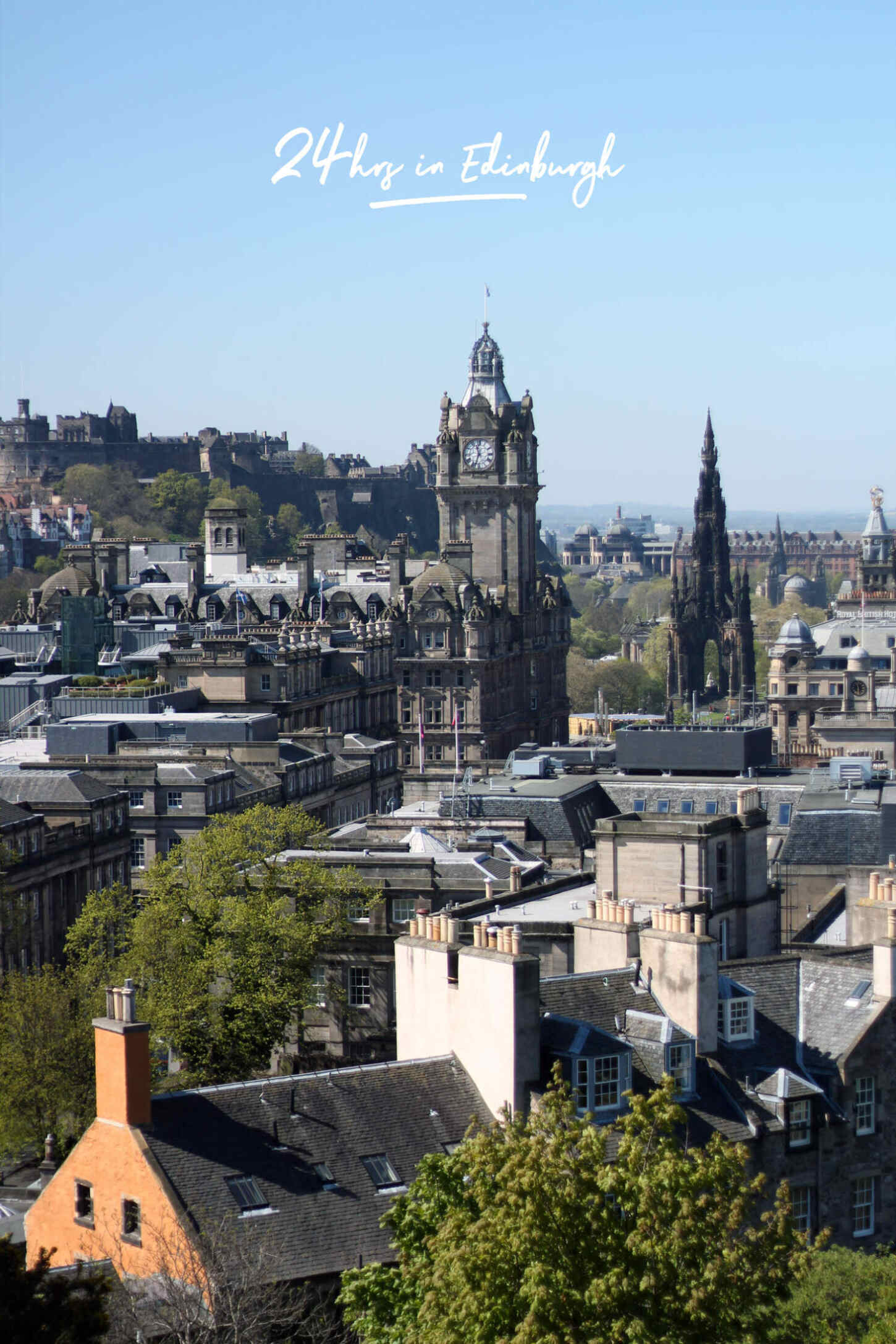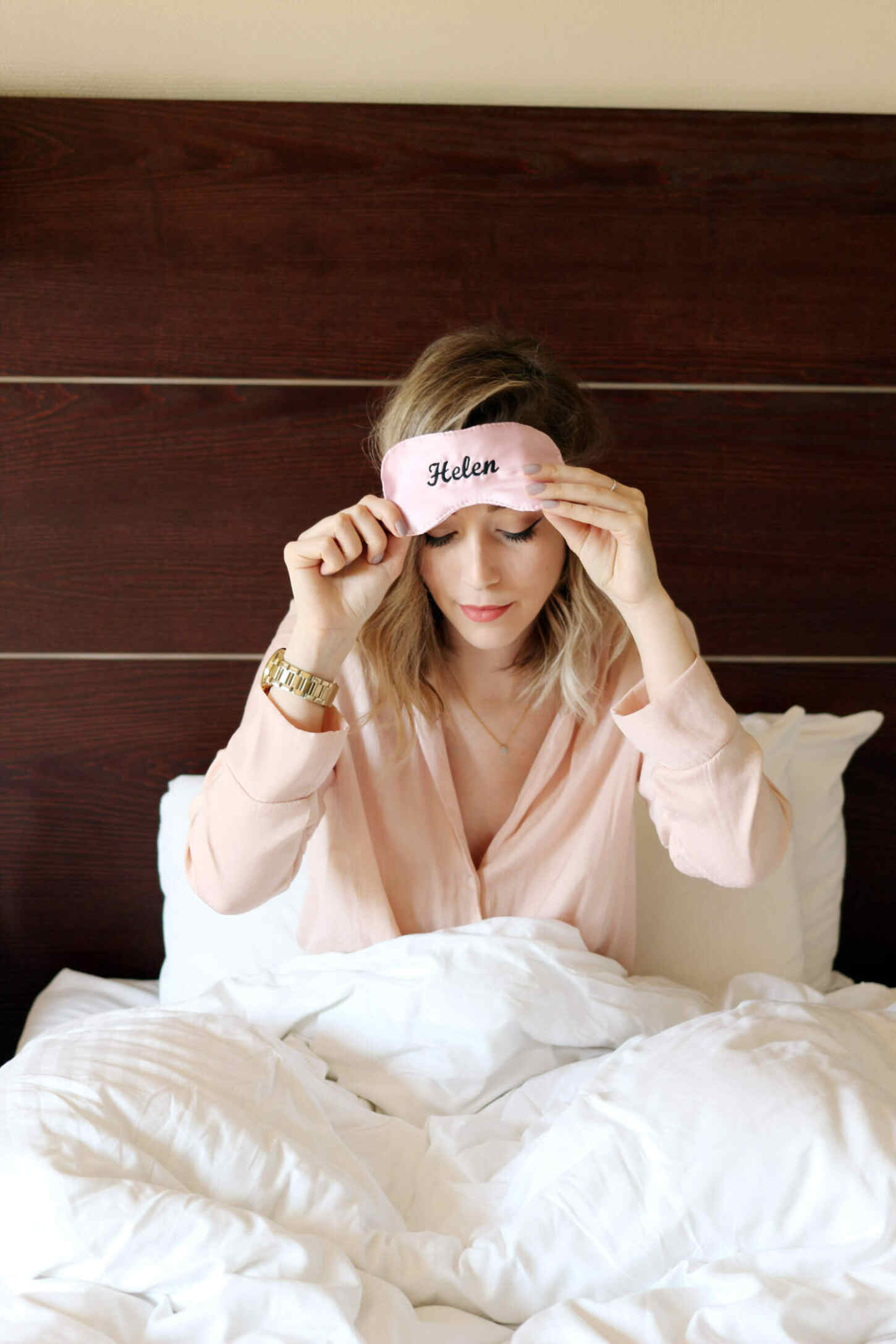 Well hello. In today's post I'm going to share with you a little mini guide to Edinburgh - and I mean mini as I was there for less than 24hrs! We got the train (we being me and my usual travel bud Hannah) at 8pm and left at 8pm the next day, so we had lot to cram in in a short space of time!
There was a few places we definitely wanted to check out - sadly one was closed for the day, darn you Life Story shop - but we had a really lovely wander around Edinburgh and got the best weather. I was worried I would be freezing (and that's coming from a Newcastle gal) but it was so sunny and bright which makes Edinburgh seem so much nicer, as the park in the middle of it just looks so gorgeous in the Spring sunshine!
We were invited to stay at the Mercure Princes Street Hotel which was really nice and I genuinely have zero complaints. Practical rooms, lovely view of the castle and across the railway tracks which has some gorgeous architecture on the other side, so I was very pleased. The beds were comfy too and I think I fell asleep in about four seconds so that was definitely testament to it! I would definitely like to stay in another Mercure Hotel so I'll have to get searching for some new ones to visit.
We decided to sleep in and opted for brunch instead of heading down for breakfast, so we had a good ol' wander around before that. I'd definitely recommend heading up Calton Hill as it gives you the best views over the city and it's beautiful to see!
I've included pics of a few places we visited below, but Edinburgh has some of the best independent shops and cool stores to check out so make sure you write a lil' list and give them all a visit! Keep on scrolling...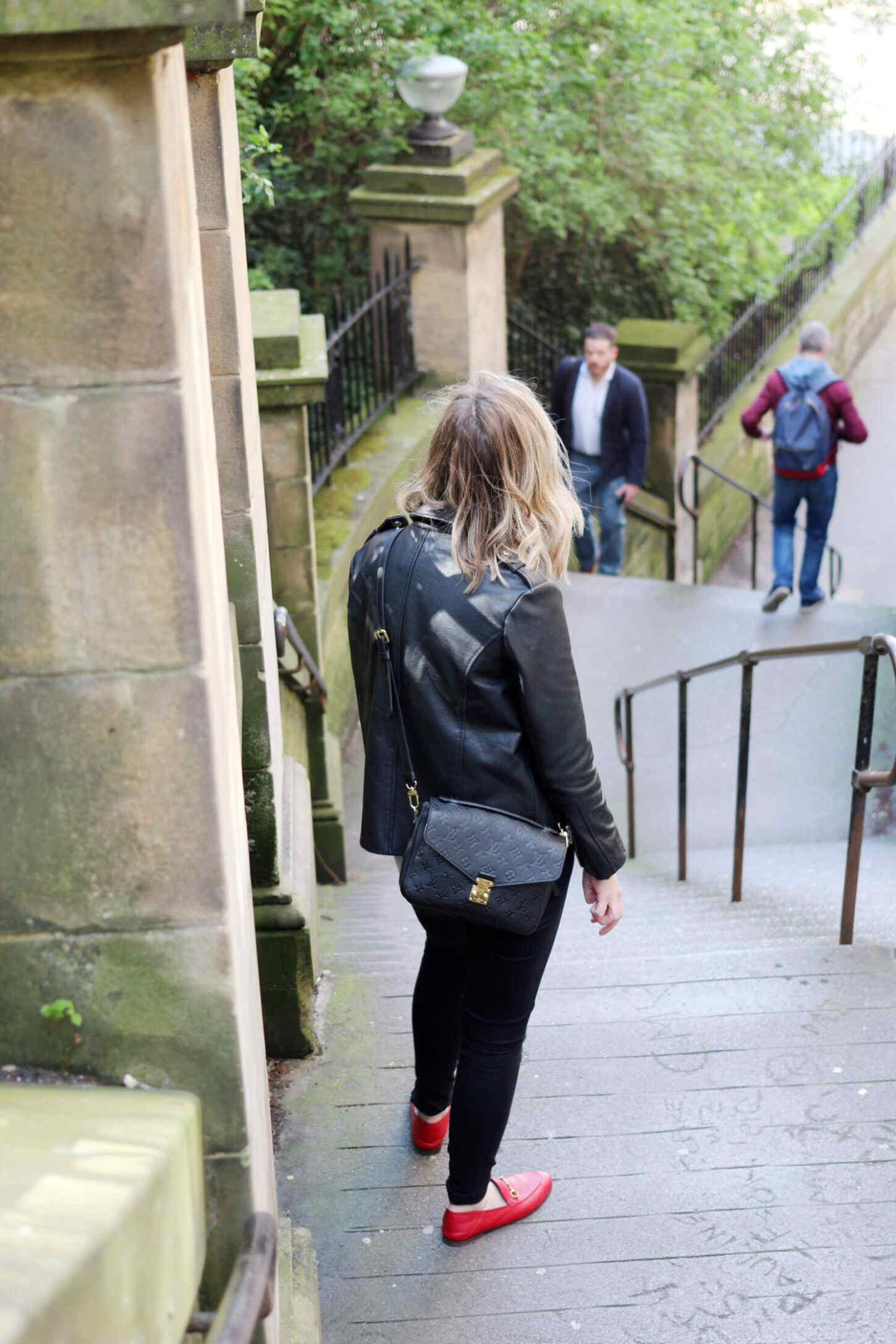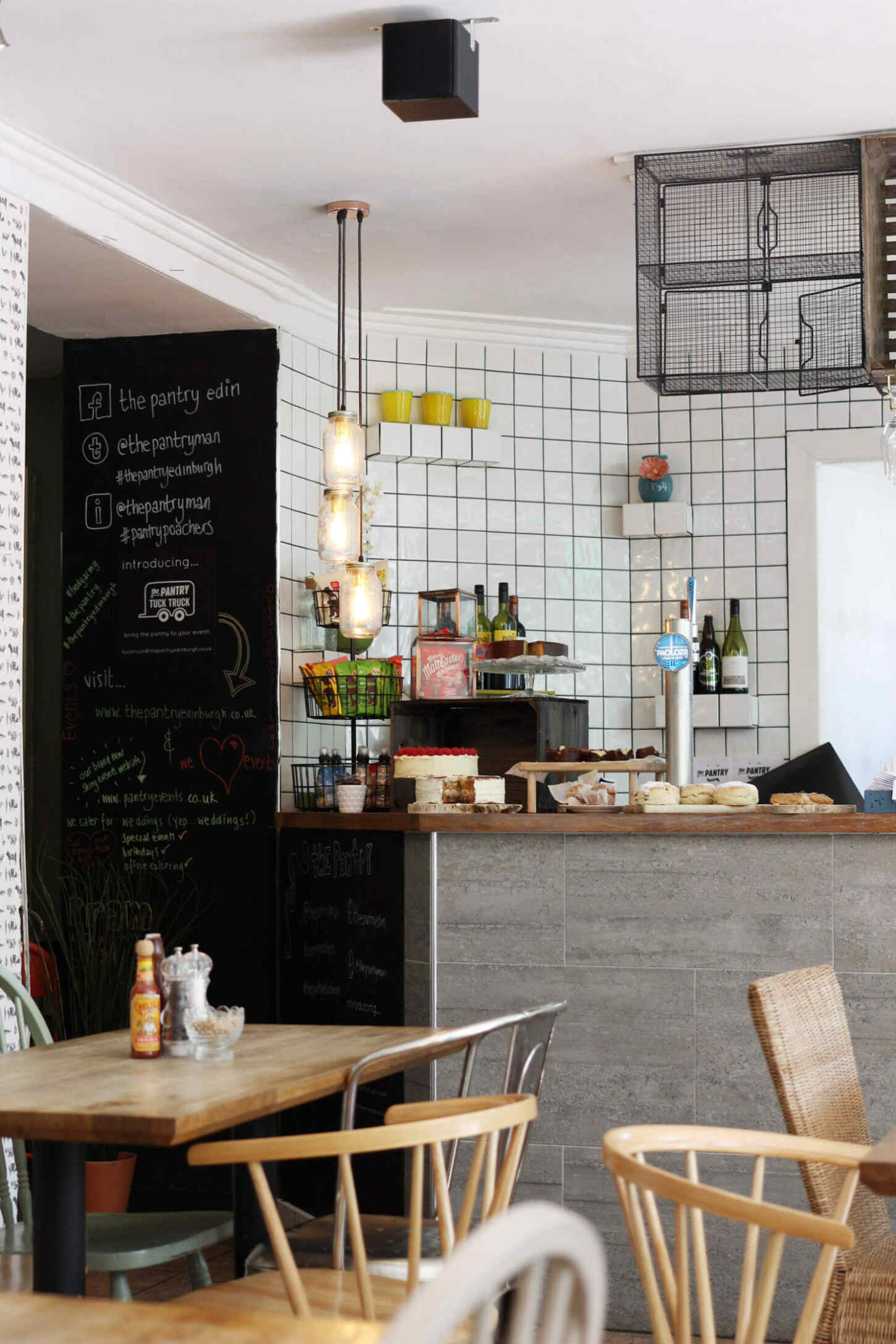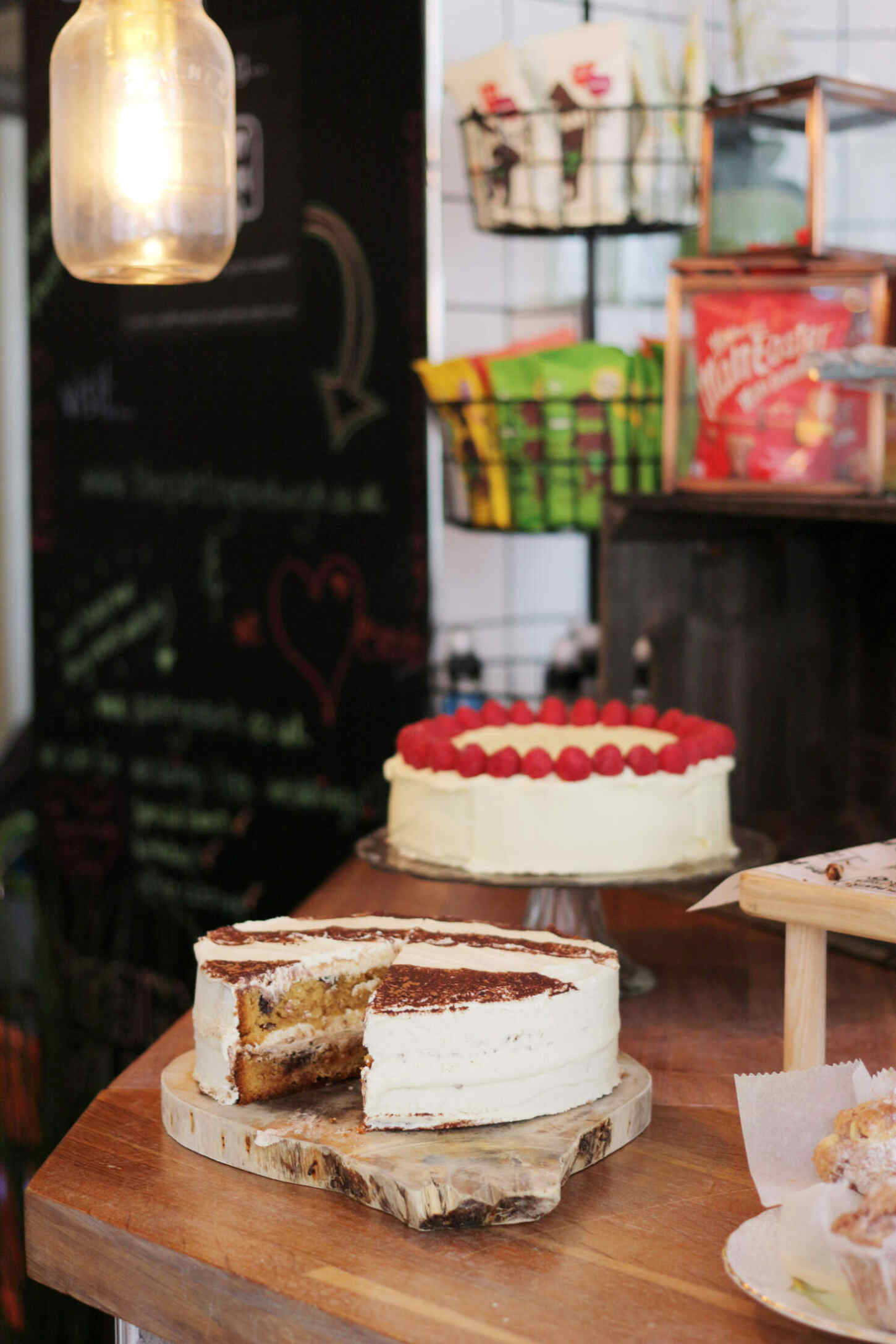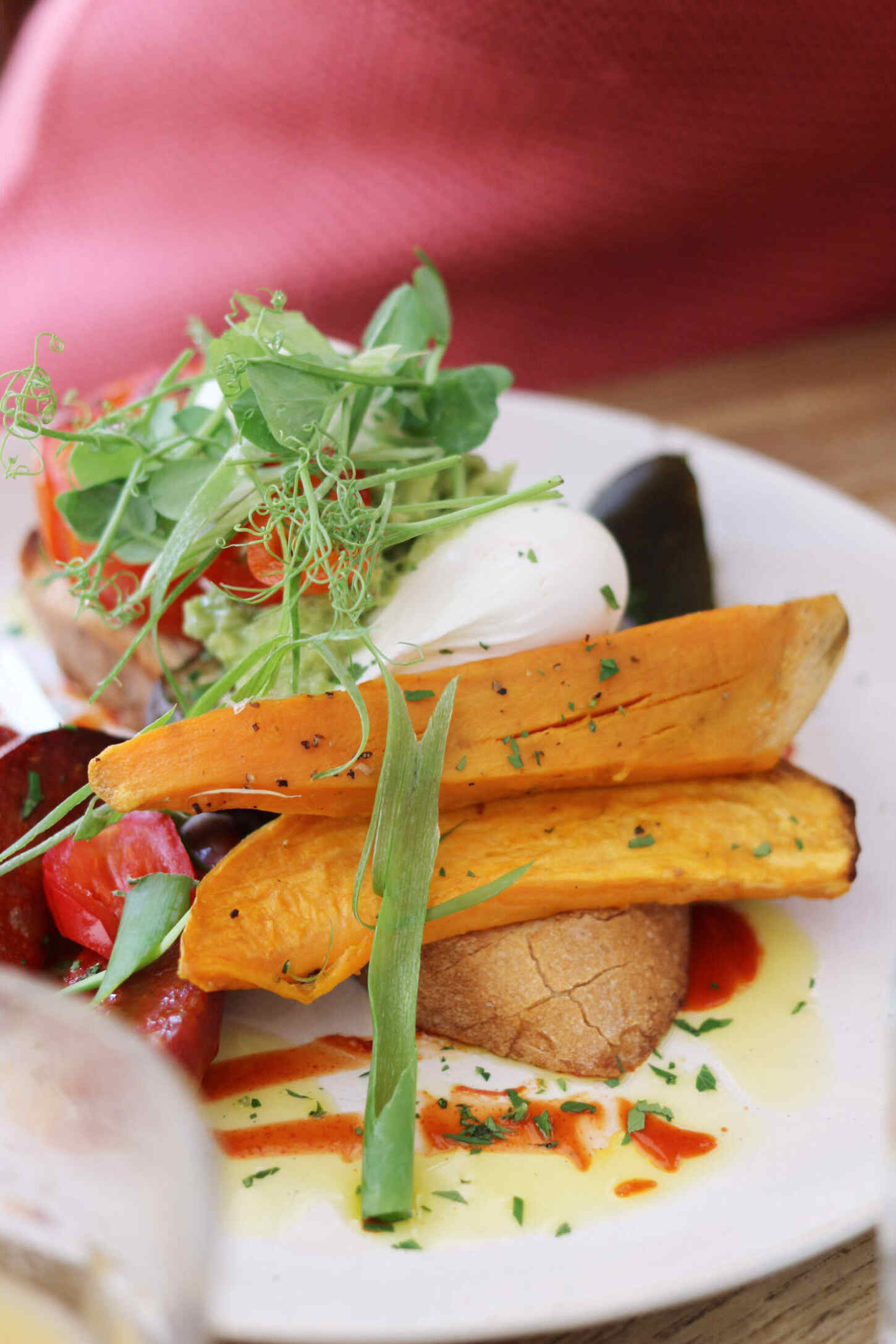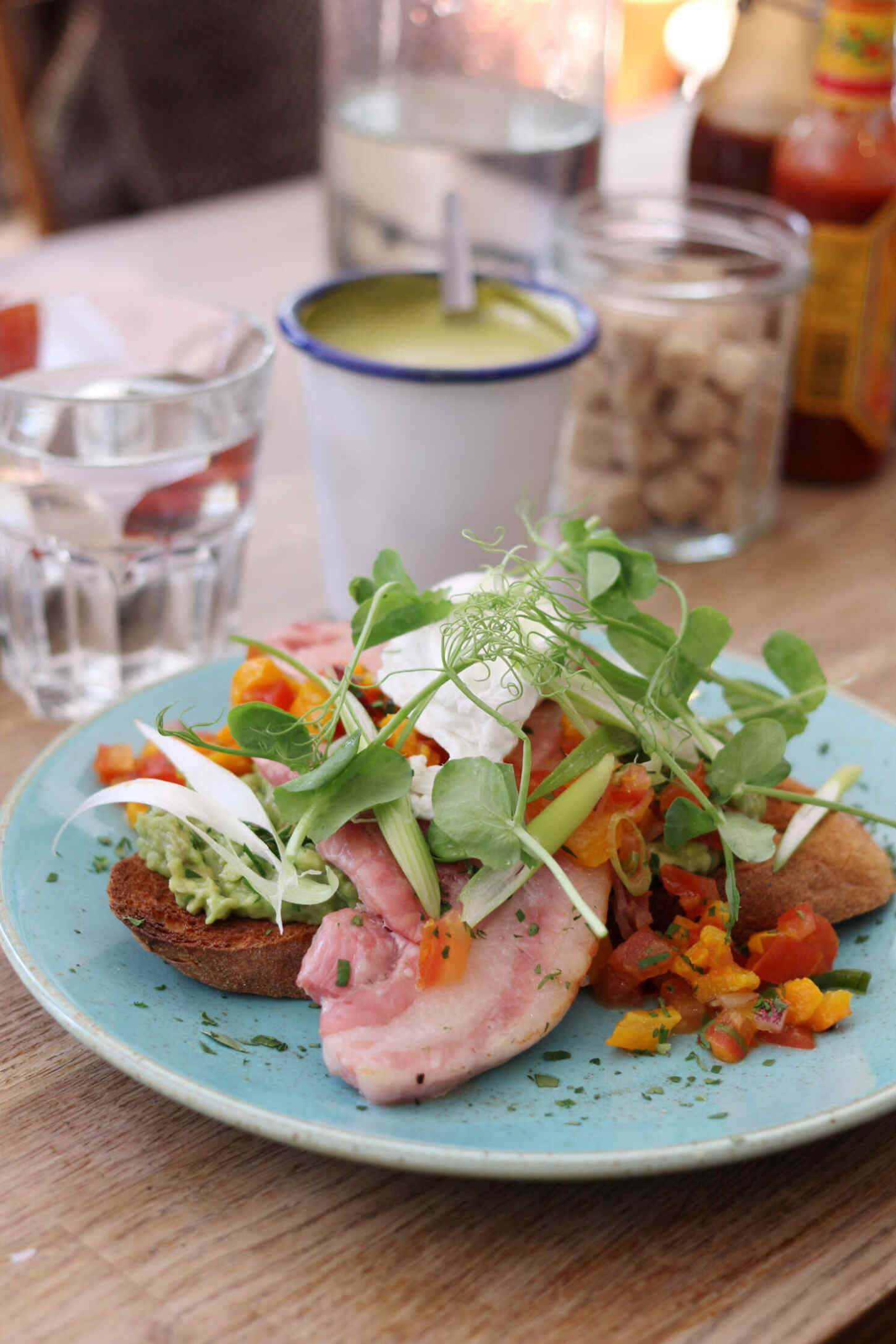 The Pantry is located in Stockbridge end of town, which about a 20 minute walk from Waverley train station, and it's possibly the cutest little brunch place and one I strongly recommend you visit if you're in that end of town.
We wandered down at about midday and although it was quite busy, it didn't feel crowded and the space itself is very light and airy, so it's lovely to sit and pass your time in.
The menu is quite concise which is great when you're indecisive like me (as I always want to eat everything tbh) and there's a great selection of dishes to pick from. I went for the San Fran Eggs which is chunky toast, mashed avocado, the perfect poached eggs, roast pepper pico de gallo and bacon. You can get it without bacon if you like too (the LA Eggs) but it was so fresh and looked so vibrant - I really enjoyed it!
Hannah went for the Sunshine on Stockbridge which is a chunk of toast, thyme and pimento roasted tomatoes, spiced sweet potato, roasted aubergine, poblano chile pepper and two poached free range hens eggs. She also got chorizo on the side and it all looked amazing!
They have a range of drinks from juices to coffee (your standard selection, the green tea latte was bitter as hell though so I wouldn't recommend) and they also do cakes and sweet treats too!
1 North West Circus Place, Edinburgh EH3 6ST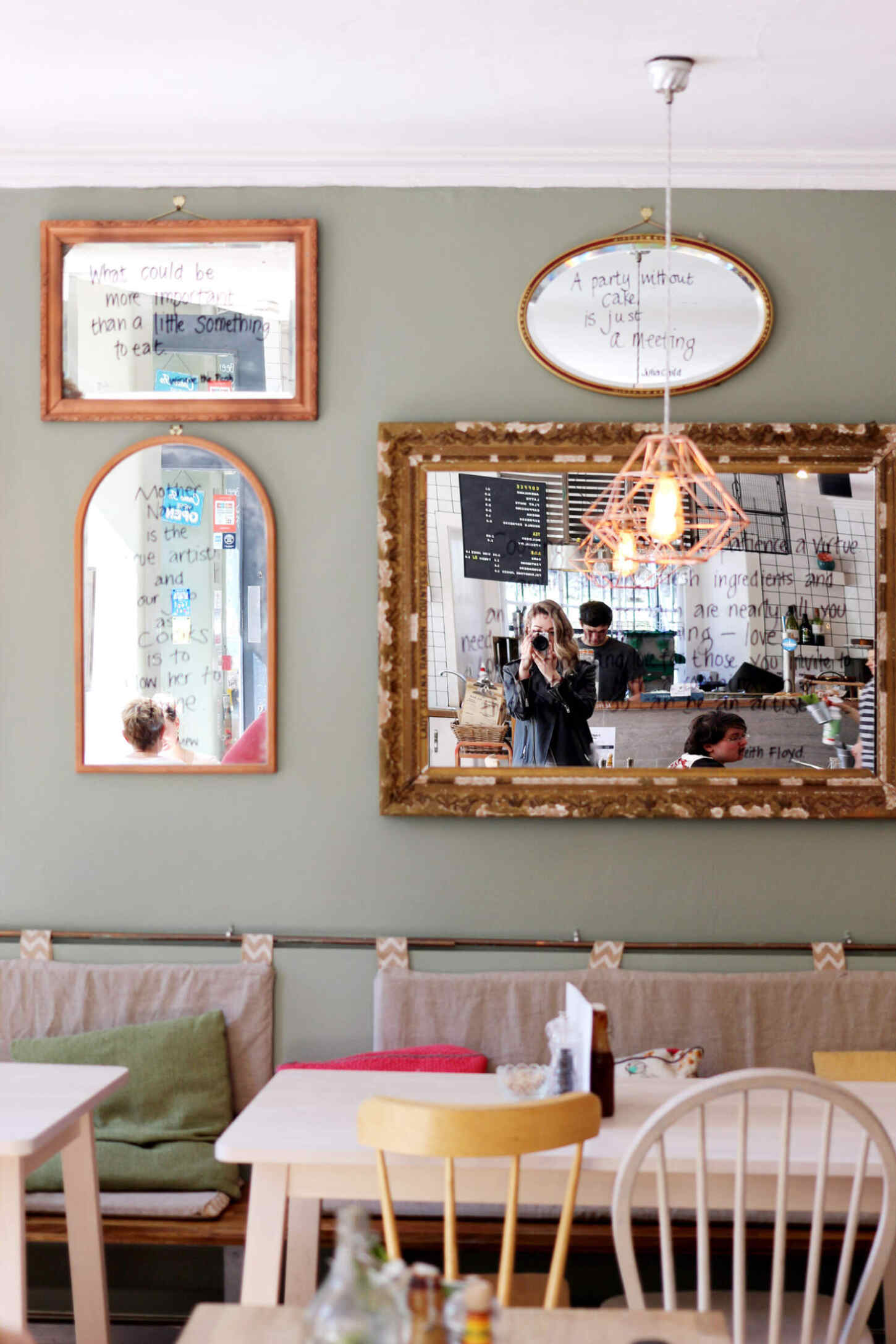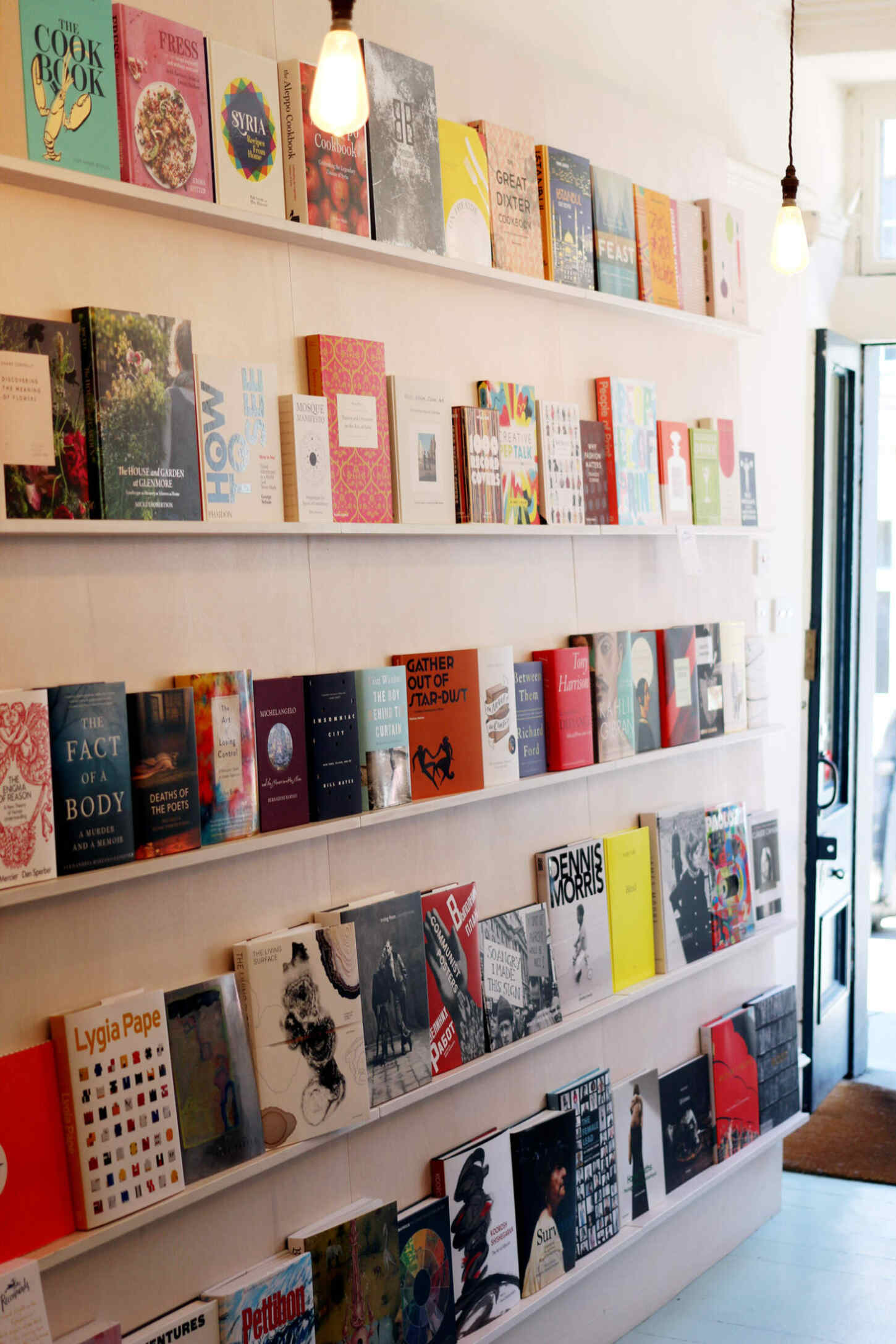 The Golden Hare was high on my list of places to visit as, I mean, look at it. I love nicely decorated shops, especially independent ones, and I love supporting them (which everyone should!) when I can.
This is in the Stockbridge area too, surrounded by cool vintage shops and pretty houses and it totally stands out with the beautiful navy and gold exterior - my favourite colour combination.
Inside there's beautiful, minimal style shelves of perfectly curated books displayed on perfect shelves so you can really see everything clearly and it lets the books catch your attention. There's also shelves, divided into categories, if you want to have a serious browse. They typically have one copy of each book on the shelves, so there's actually quite a lot of choice!
They have the cutest kids section at the back of the store too and it made me wish I had my niece/nephew with me so they could appreciate it - it's so sweet!
The woman who was working there on the day we went was so lovely and I ended up buying two books! They came in this awesome paper sleeve that says 'books are my bag' which I love.
68 Saint Stephen Street, Edinburgh EH3 5AQ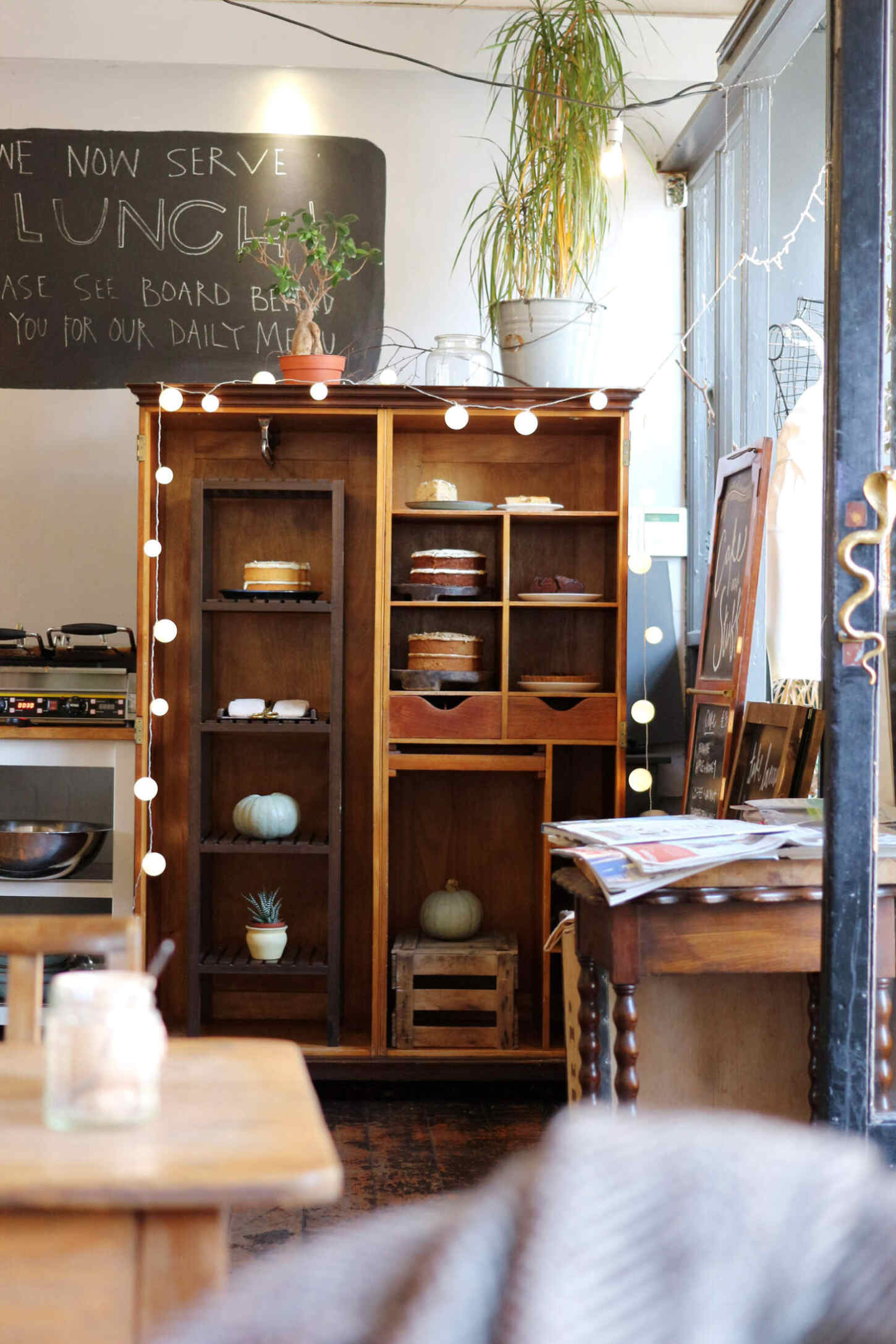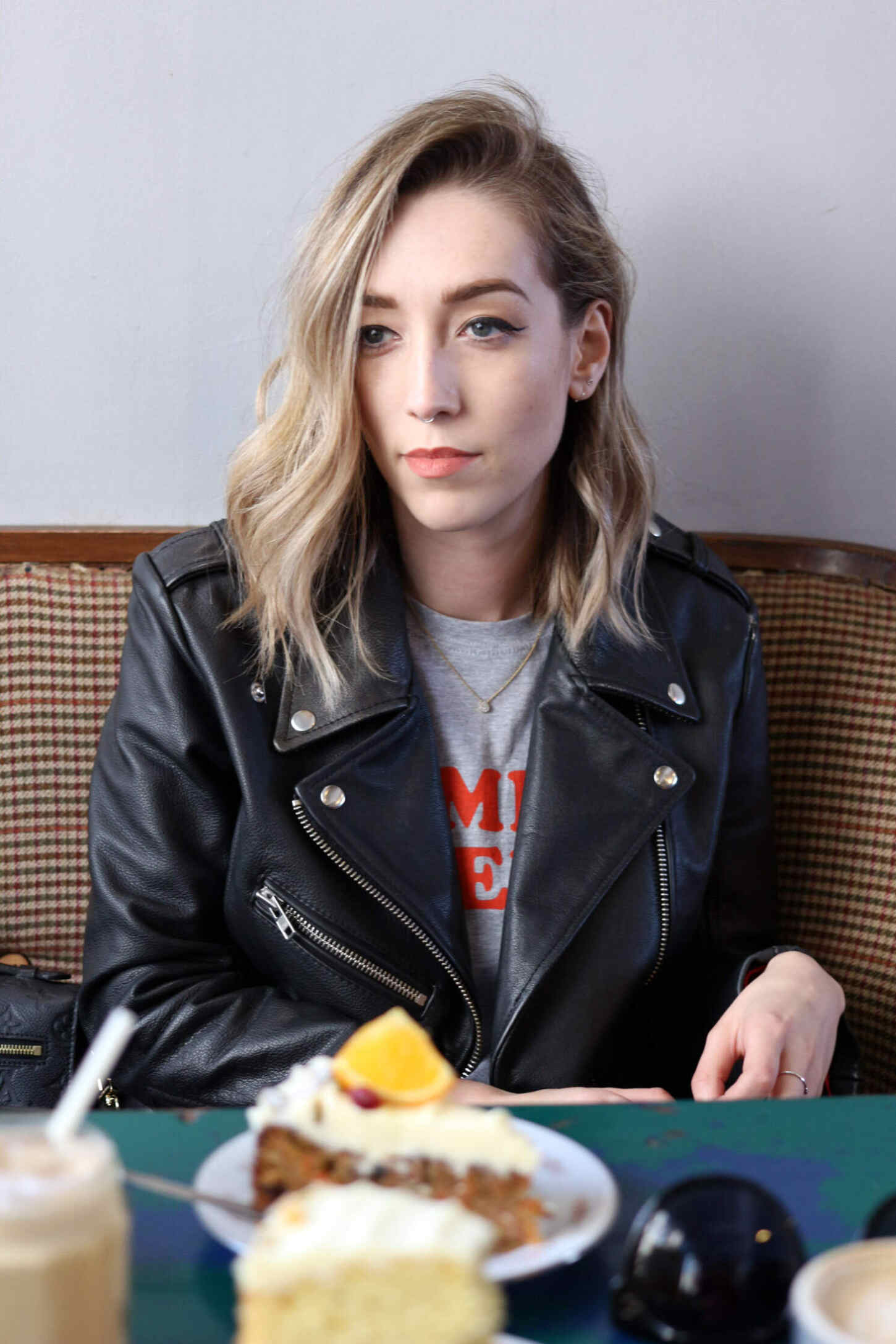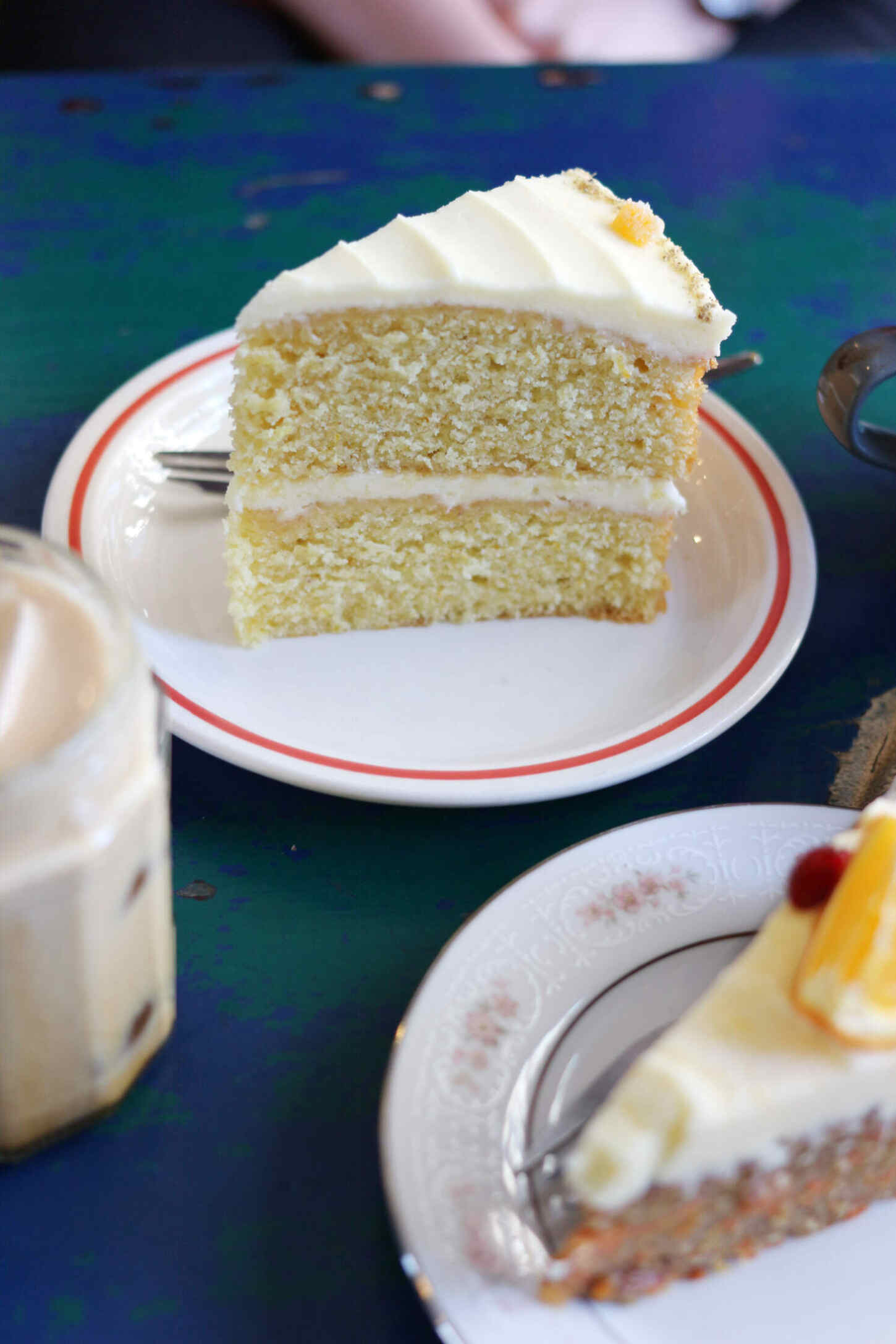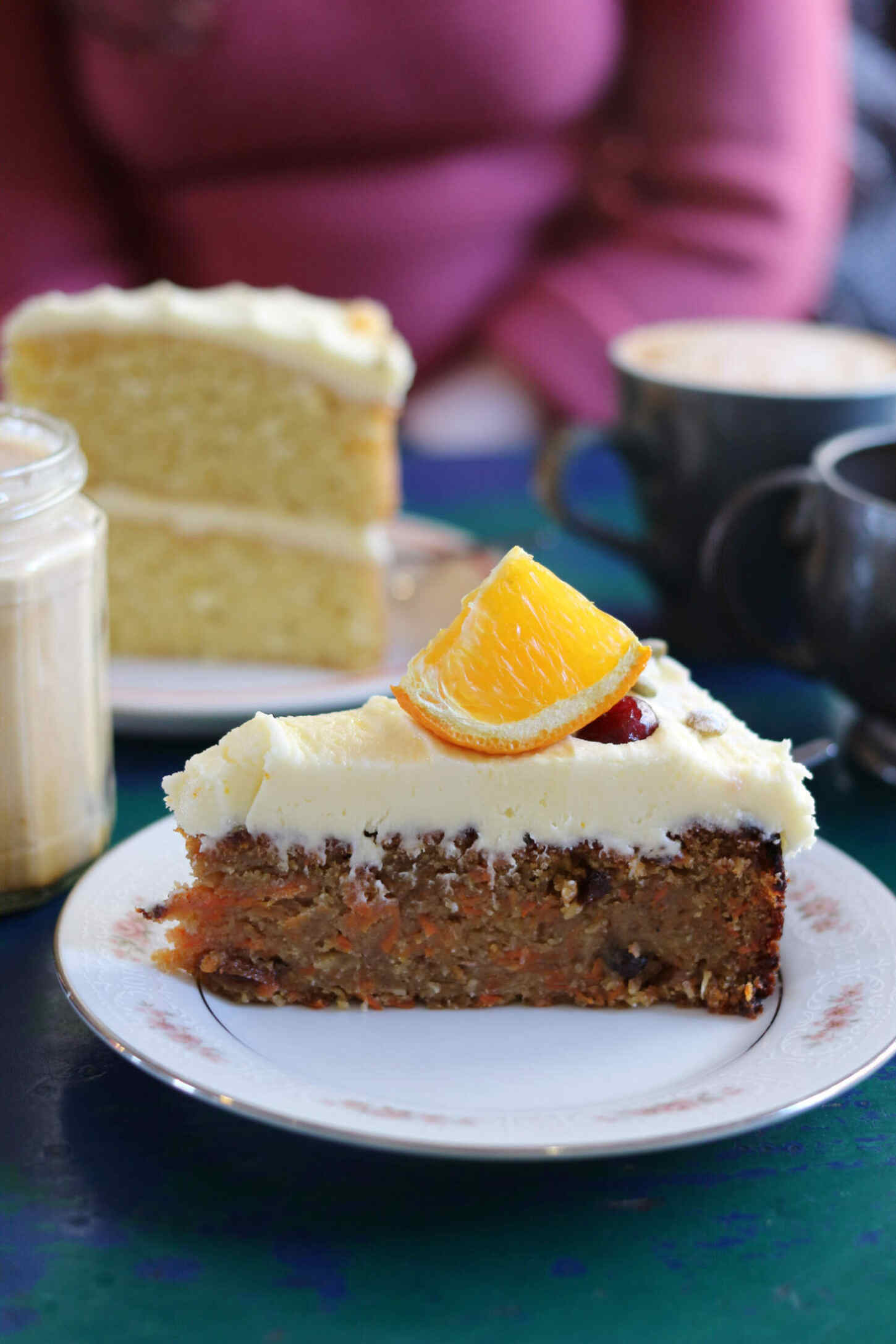 The final place we visited (instead of having an evening meal) was Lovecrumbs, which is a little coffee and cake spot and the perfect place to spend a few hours.
It's located not too far from Edinburgh Castle and I really love how it's decorated. It's the perfect worn floorboards, mismatched tables, lots of plants and a cake cabinet kinda place which is my interior goals if I'm honest. If there's one thing every place needs, it's a cake cabinet. They have a huge range of cakes and treats to try which was great as there was a few new flavours rather than the usual offerings that most places have.
We got a orange and cardamon cake and a vegan carrot cake. I don't think I've never had a vegan cake before, but it was so delicious! I need to figure out how they made it, as it was the perfect blend of spices and orange for a carrot cake and I am obsessed and still dreaming of it two days on. I also had an iced latte which was also delicious, I'm still trying to get used to drinking coffee so I'm starting with just one shot and either sugar or vanilla syrup - some day I'll be on the double espresso shots but for now my ridiculously sweet iced coffee will do!
I really loved Lovecrumbs and I would definitely go back in a heartbeat if I was in Edinburgh again. I also need to figure out a way to steal those door handles too...
155 West Port, Edinburgh, EH3 9DP
&nbsp
I hope you enjoyed my mini guide to Edinburgh. Hopefully I can visit a few more places in the UK and I'll put together more of these posts! If you can suggest some places to visit, then do let me know in the comments below!