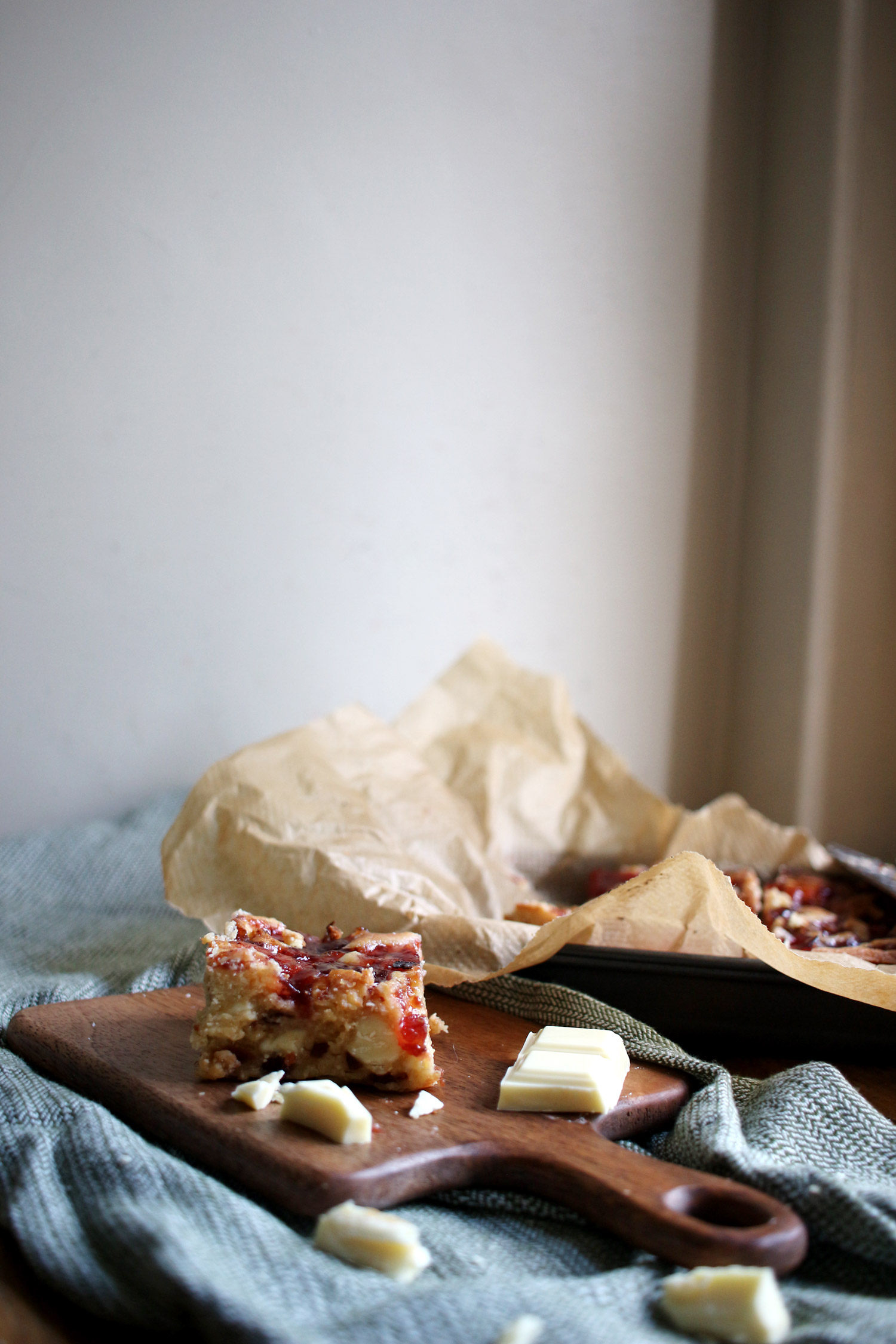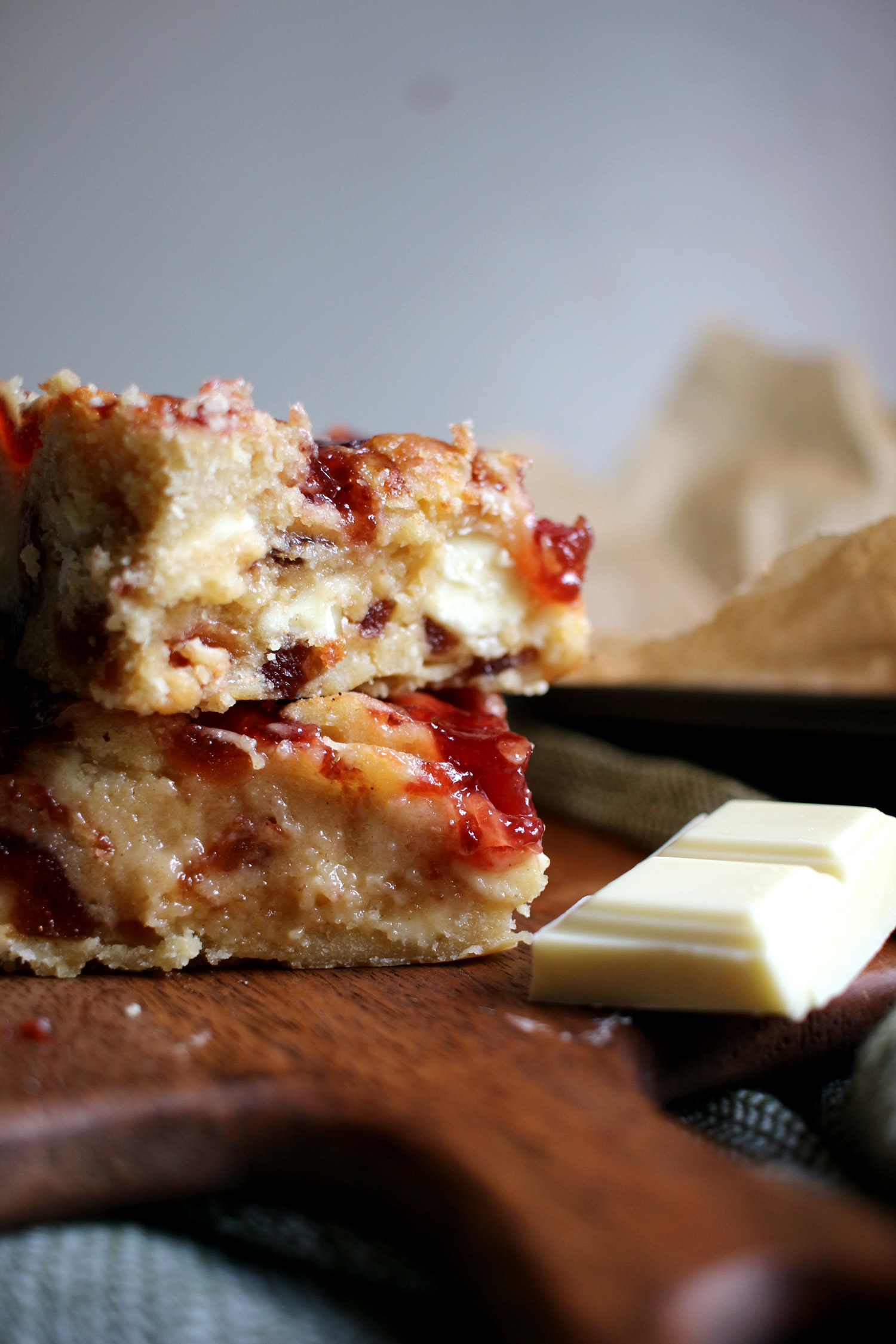 Cherry Bakewell Blondies
Cherry bakewell is one of my favourite flavours of all time. Cherry + almond - who doesn't love that! I've been meaning to make some cherry bakewell blondies with chunky white chocolate for a long time, so today I'm sharing that recipe.
It's based on this recipe from Jane's Patisserie (her blog is amazing, as is her cookbook!) but I did change it slightly as I wanted to add some extra bits and remove some others. It's such a simple recipe, so even if you don't do much baking, you can definitely whip this together.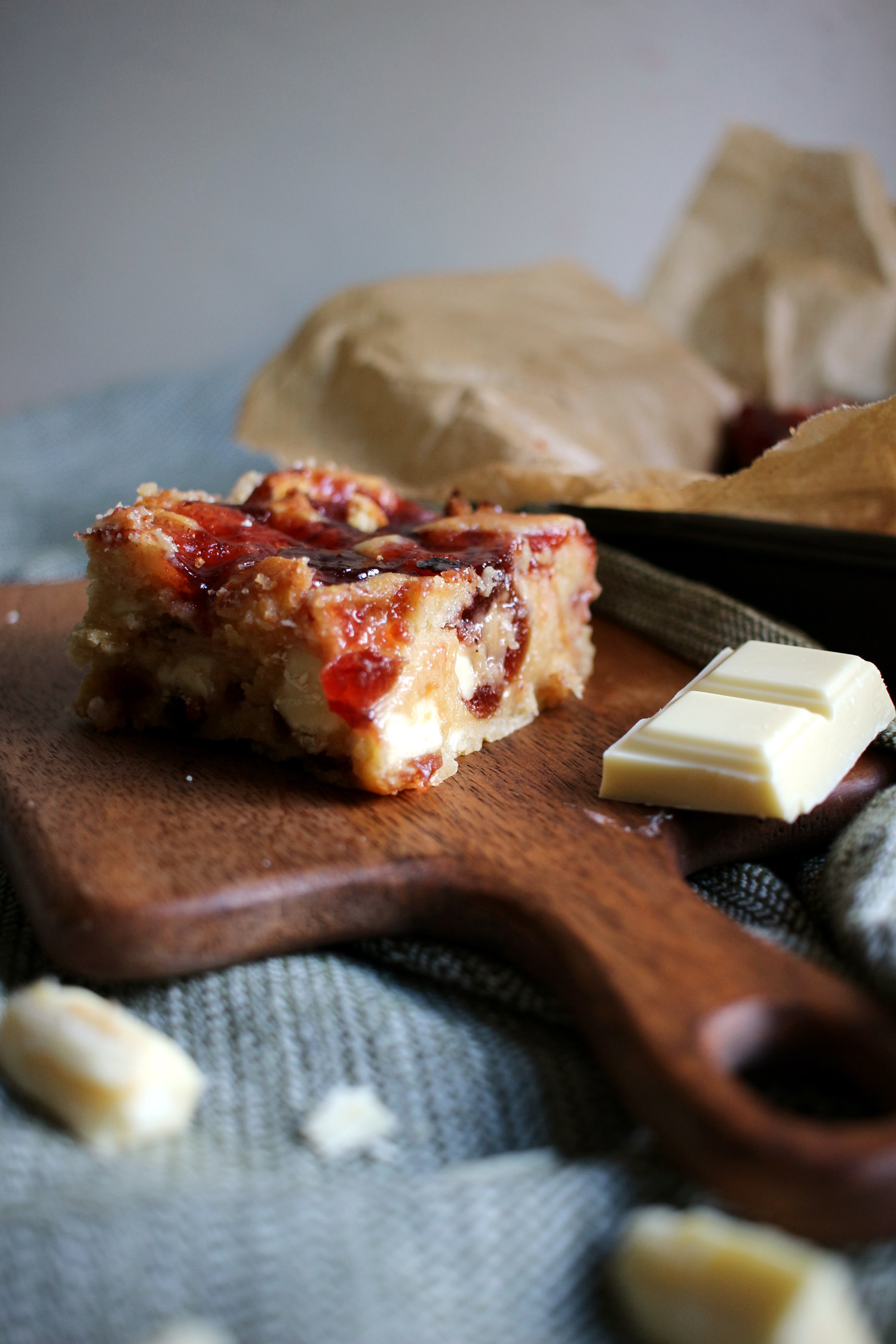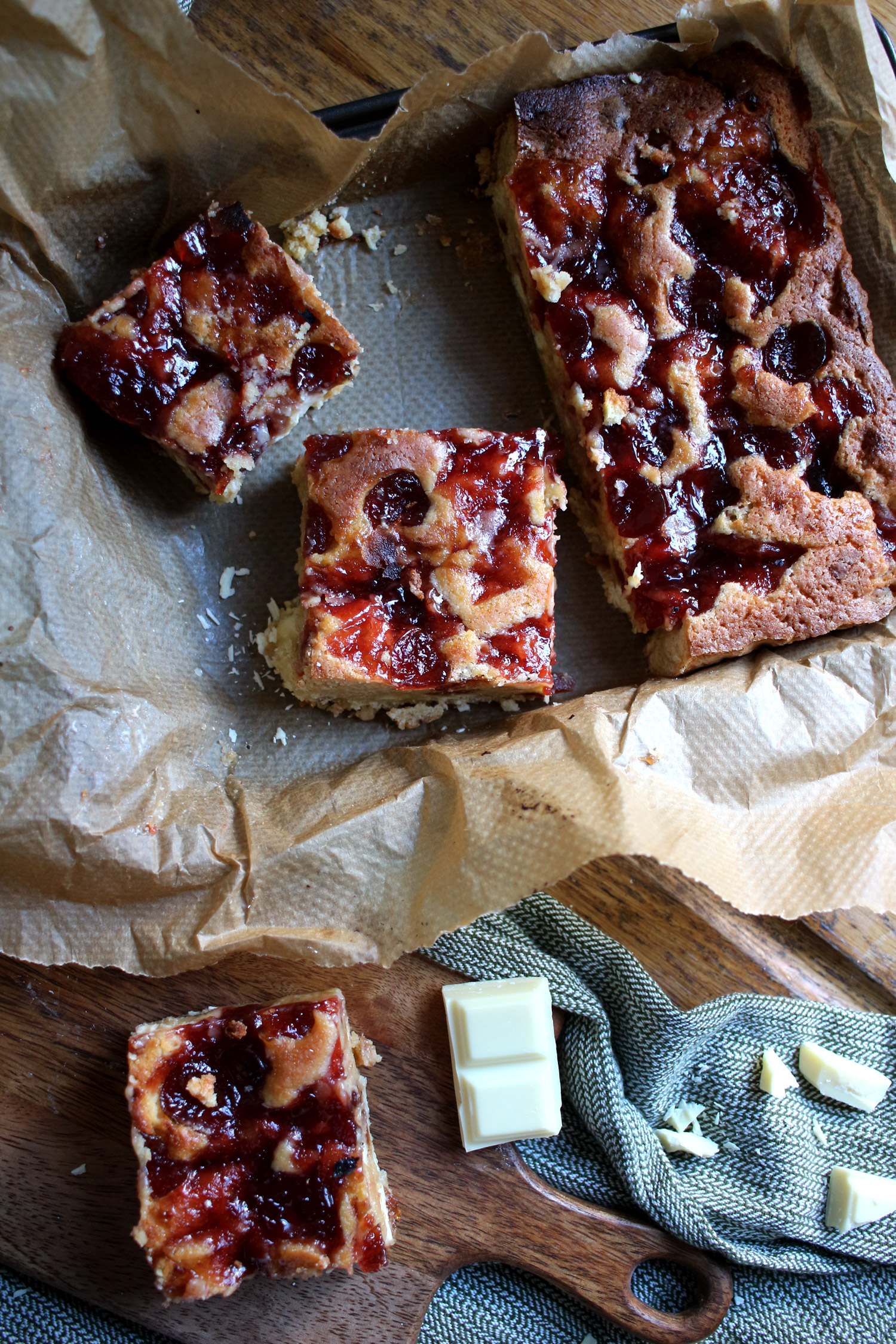 Ingredients
250g unsalted butter (melted)
125g white granulated sugar
125g light brown sugar
3 medium eggs
1 tsp almond extract
250g plain flour
1 tbsp cornflour
200g white chocolate chunks (roughly chopped)
100g glace cherries (roughly chopped) + some extra for the top
100-250g jam - raspberry or cherry works well
It should keep in a container for up to 5 days, though I doubt it will last more than 2 if you're anything like me with baked goods...
Method
Step One: Preaheat oven to 180C or 160C fan and line a brownie tin (or square tin) with parchment paper.
Step Two: Mix butter and sugars until smooth (about 1-2 minutes). Add eggs and almond extract and mix again (1-2 minutes). Add flour and cornflour. It will make a thick batter.
Step Three: Add chocolate chunks (I chopped up a large bar into uneven chunks). Dust the glace cherries in a pinch of flour so they don't sink to the bottom. Mix until distributed. Pour into the tin and spread it out so it's even. You can add extra jam throughout the mix if you like!
Step Four: Dollop jam ontop and sprinkle extra glace cherries. Bake for 25-30 minutes, or until the middle wobbles slightly. Check after 20 minutes - if it becomes too brown on the edges, cover with foil for the remaining 10 minutes. It will firm up once cooled.
And that's it. So simply. So good. I really think the addition of the glace cherries and chunkier chocolate really makes a difference. Don't be tempted to leave it in the oven if the middle still wobbles, as it'll be overdone and dry. Ensuring you take it out at the right time means you'll be left with squishy, delicious blondies! I promise.
Do let me know if you bake these!