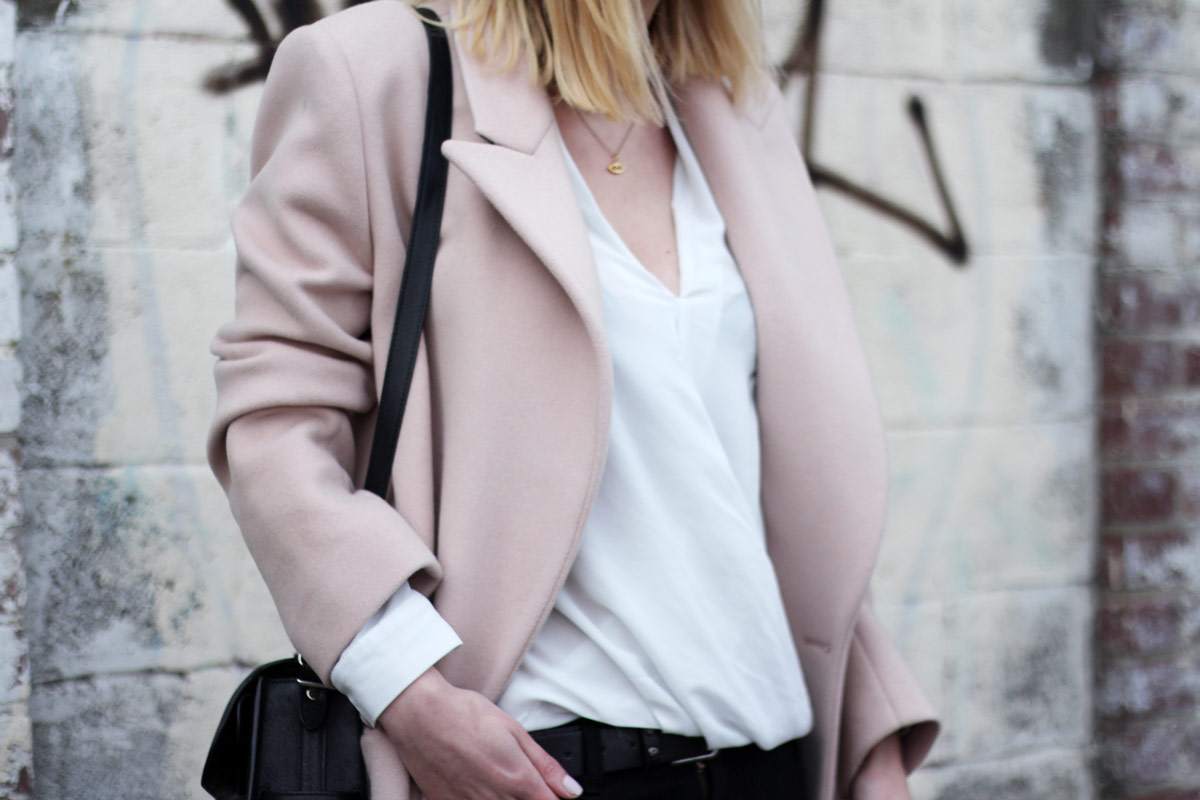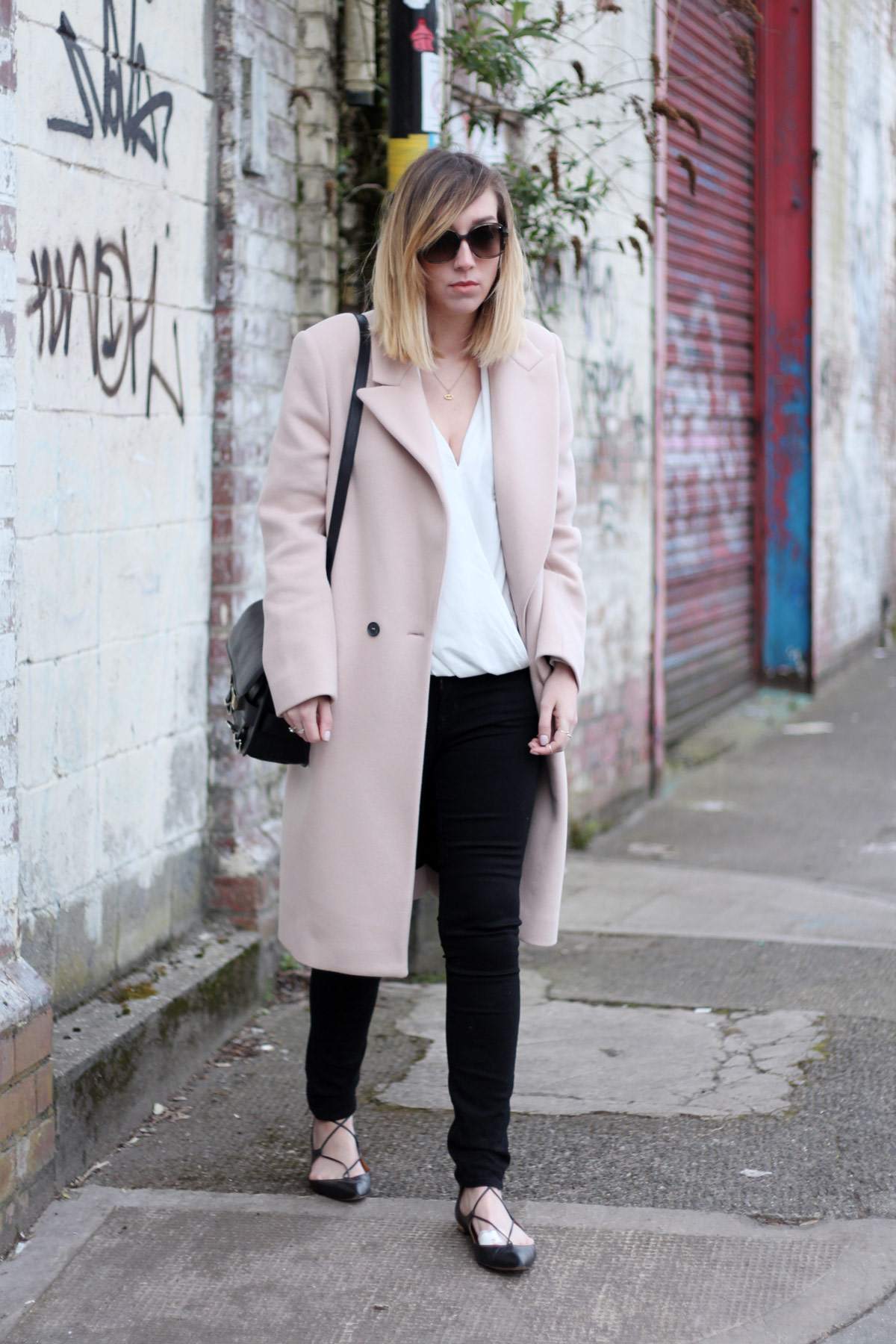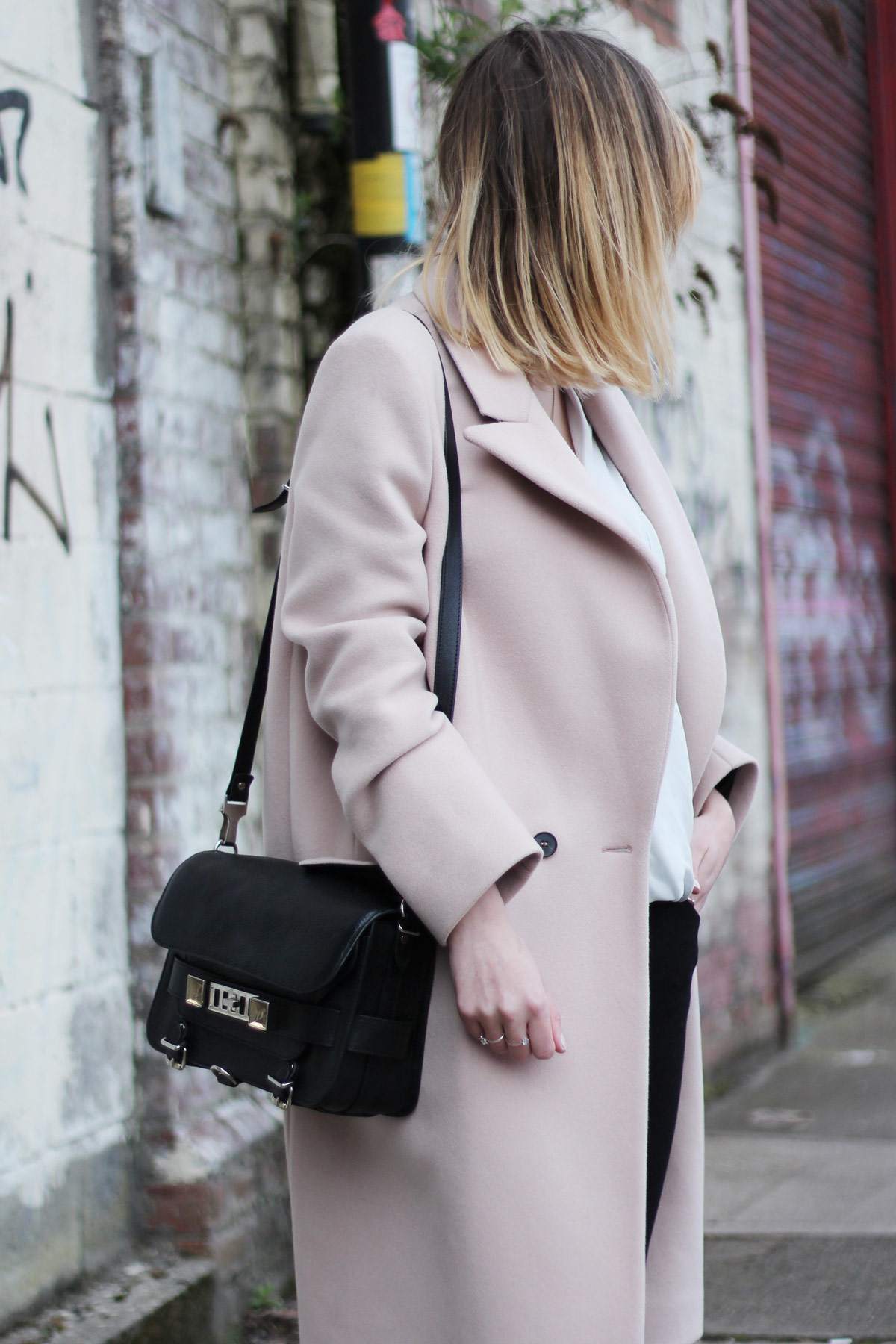 Coat: Cedric Charlier | Top: Topshop | Jeans: J Brand | Shoes: Aquazzura | Bag: Proenza Schouler | Sunglasses: Saint Laurent
My love for all things light pink is definitely still going strong. It's all I keep adding to my online baskets and it's the first shade I reach for in my wardrobe! I bought this coat – the best bargain ever too – a while back and I'm glad the obsession has returned so I can wear it non-stop! Other than that, this outfit just combines some of my most worn and loved pieces in my wardrobe (complete with plaster as I was wearing some other shoes in!) so it's fairly basic to be honest. I wish I could wear something similar in Iceland, but I might freeze and die.
Speaking of Iceland, I'm heading off to Reykjavik tomorrow with my friend Hannah for a few days! I'm excited to go, but so unprepared. Everything has been a bit last minute in terms of organising what we actually wanna do, but I'm sure it'll work out fine. I'm definitely gonna visit the Blue Lagoon and the waterfalls, and I'll research the foodie places today! If you've been before, then please give me lots of recommendations!
Helen x
Check out these two amazing blogs: Oh Kalu Kalay and Mrs James Recommends!