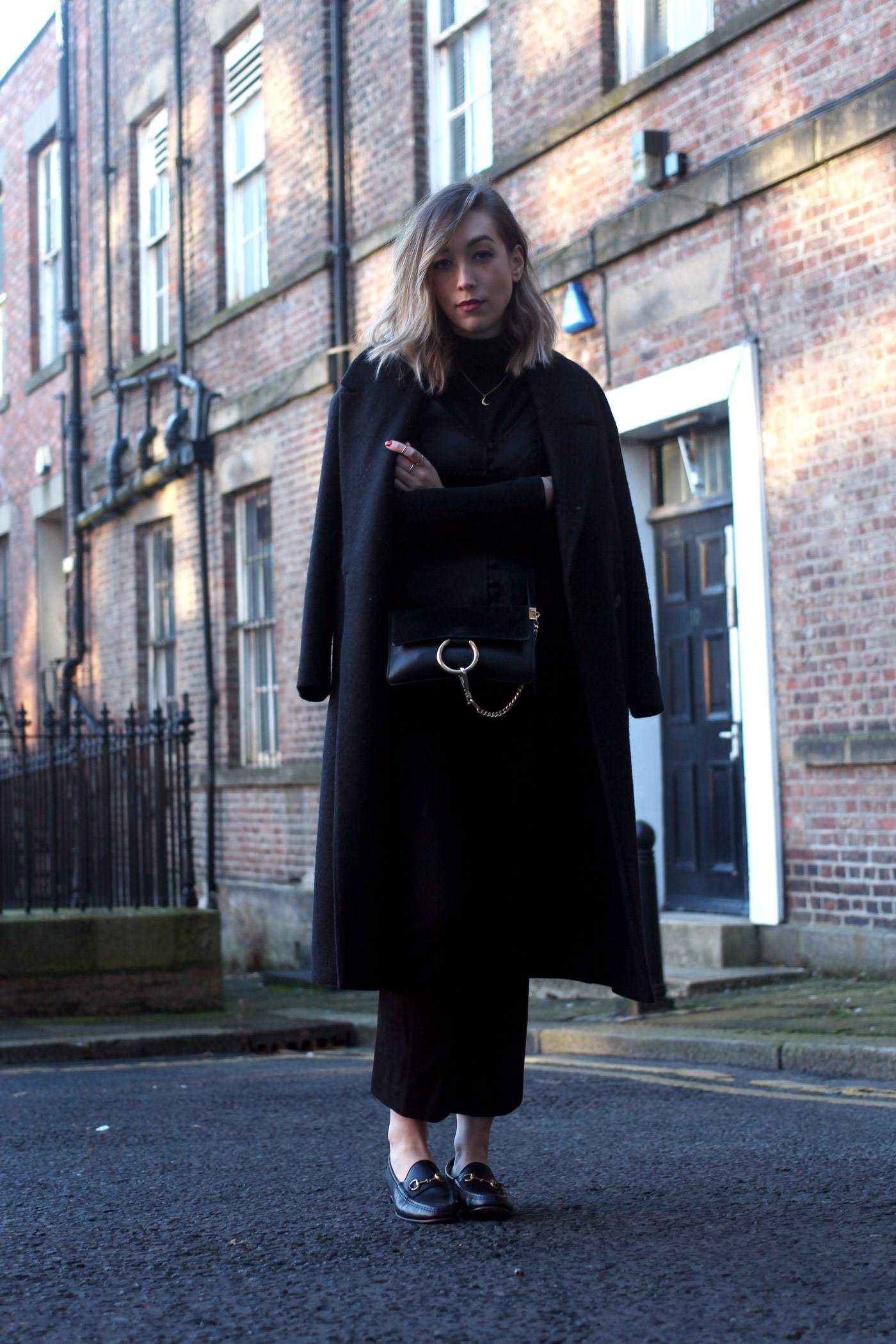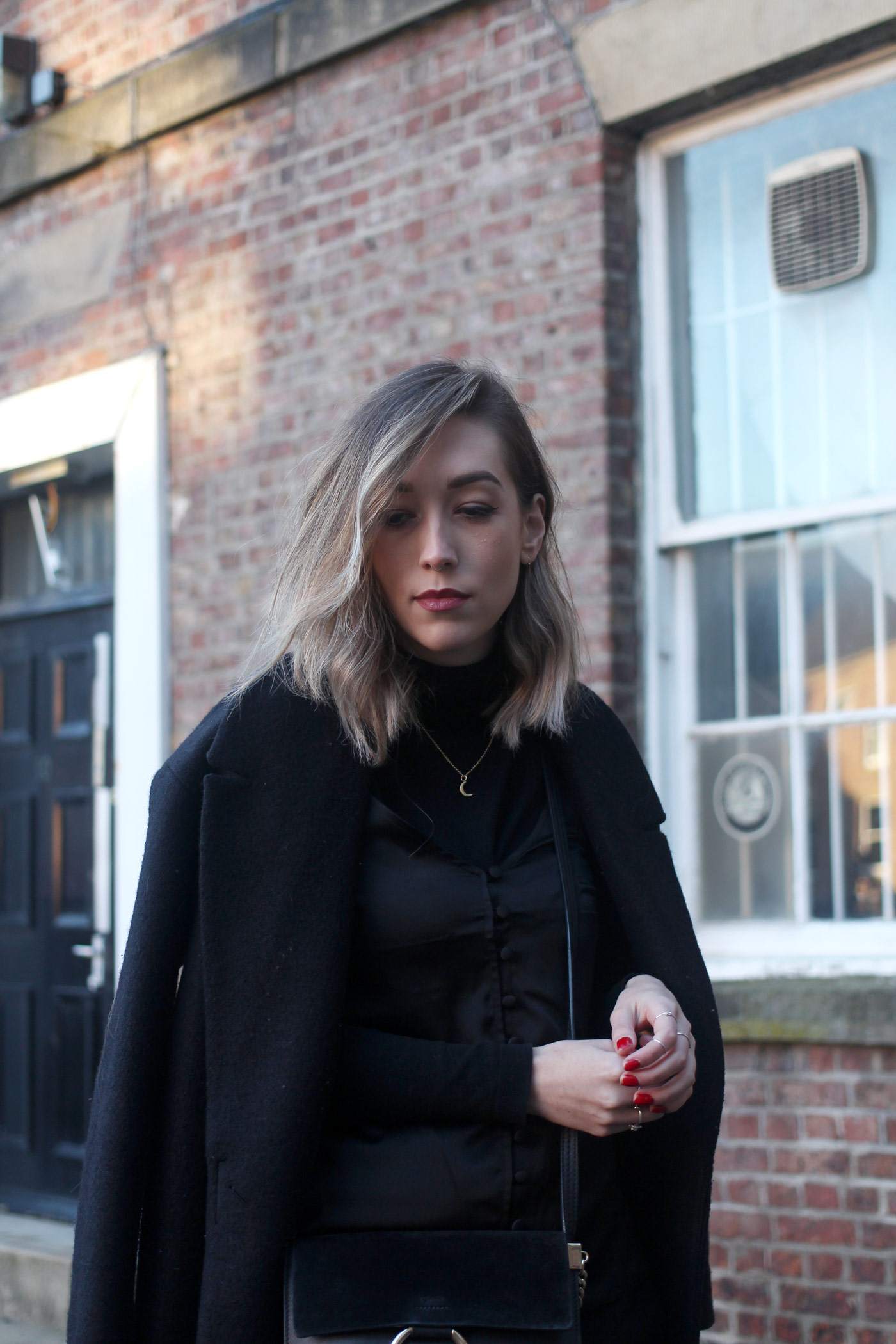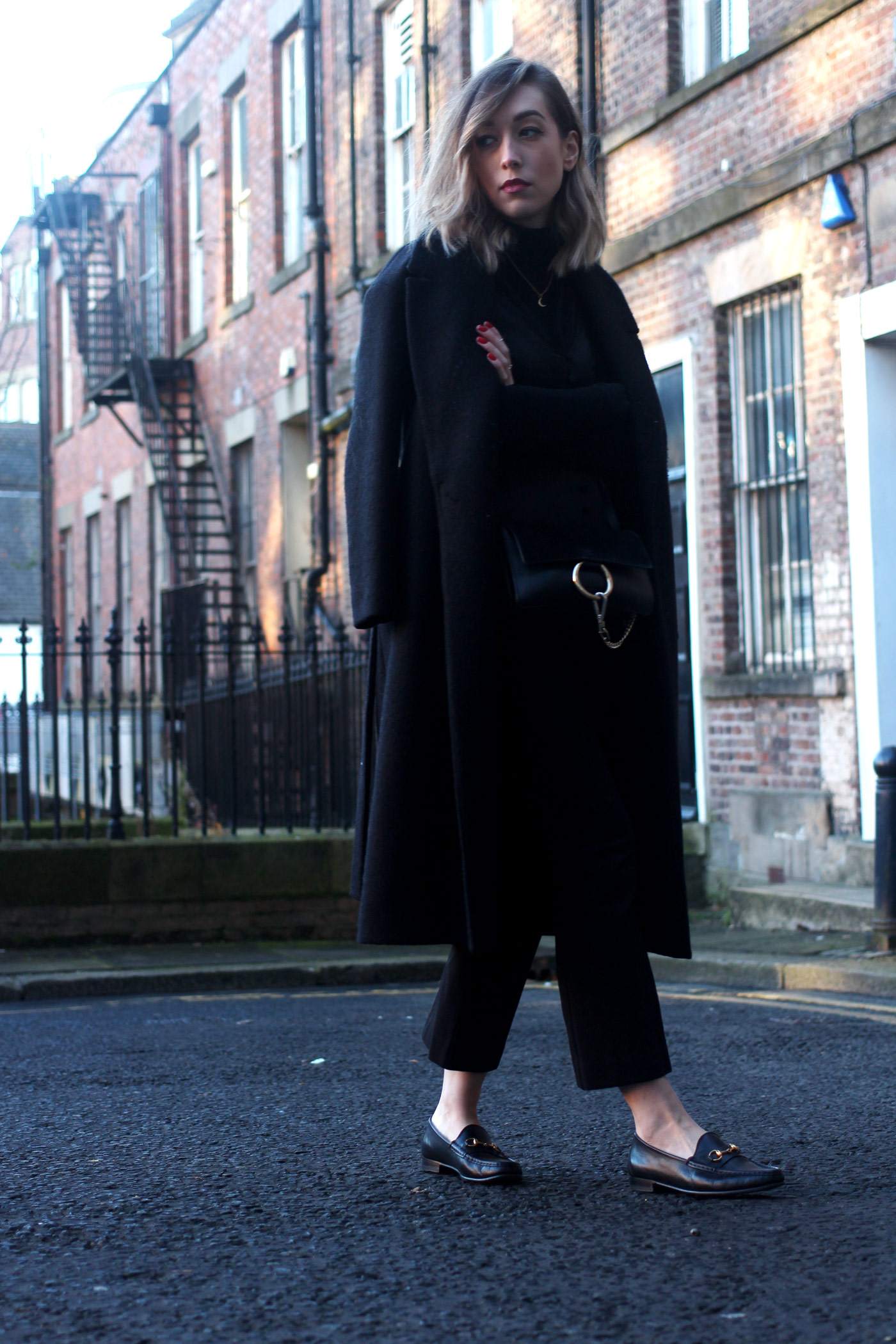 Coat: COS | Jumper: Mango | Button Up Cami: Nobody's Child | Trousers: Boden | Shoes: Gucci | Bag: Chloe | Necklace: Muru Jewellery
Can you believe I actually took a bunch of blog photos without wearing sunglasses? I know right. I'm trying to embrace my dark circles etc, but it's a bit of a struggle to take them off as it's so much easier to just throw them on! Plus I'm rather addicted to my sunglasses collection, so there's that too.
Anyway, for today's look I went for all black, which, I've realised, is a bit of a mistake to try and shoot in wintery sunlight as nothing shows up! I eventually jumped on the button-up-cami-over-jumper bandwagon after trying to find the perfect one for ages. This one from Nobody's Child is so nice though and I'm glad I picked it up! Oh and if you fancy getting it and want to layer, then try a size up as they've very true to size. These trousers are still very high on my love list and I would totally recommend them to anyone as they're unbelievably comfy. I genuinely wear them in the house instead of pjs/sweat pants, they're that nice and look ace with so many different tops.
Anyway, hope you're enjoying my gift guides – I'll be putting one typically every other post so the next one will be on Sunday!
Helen x