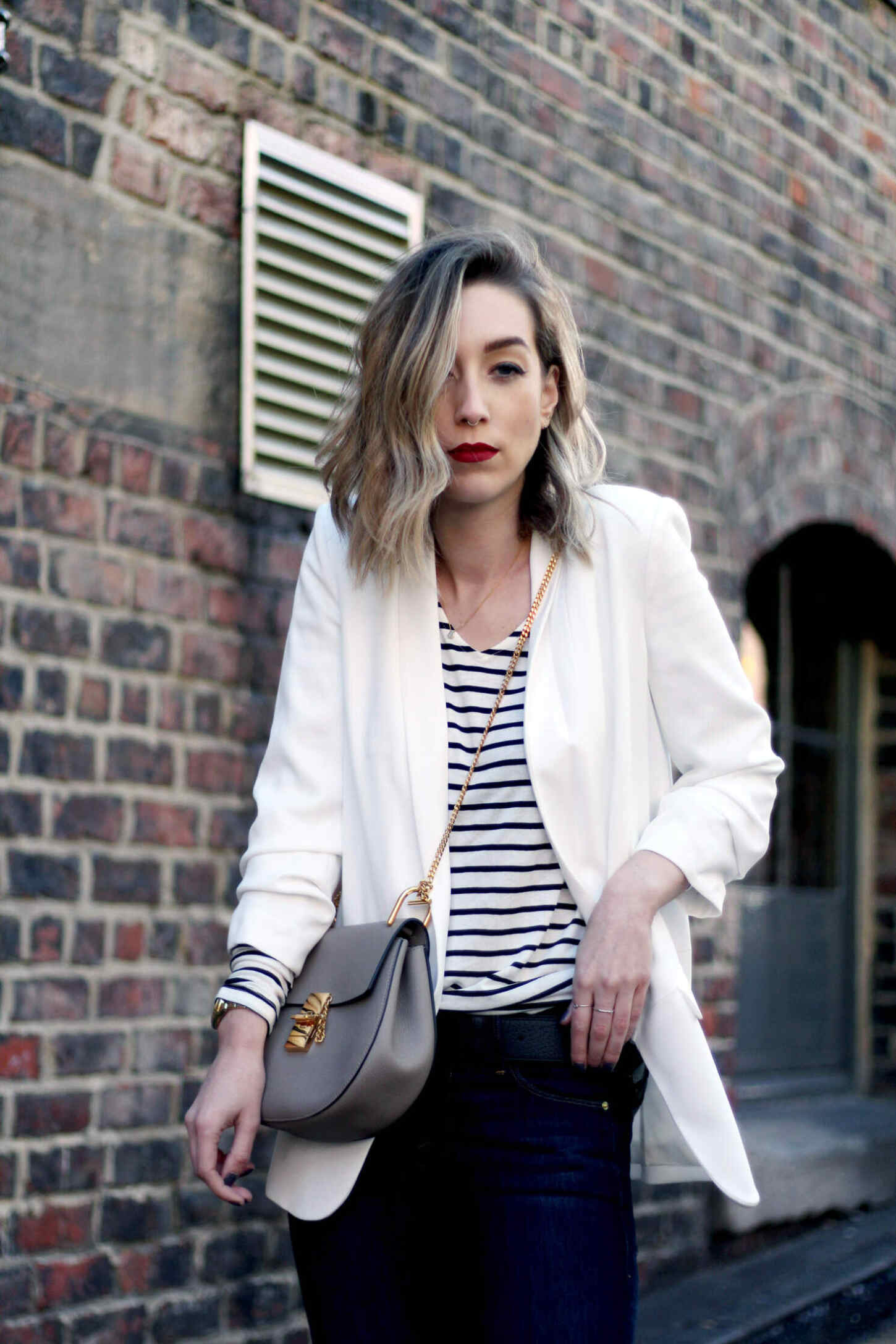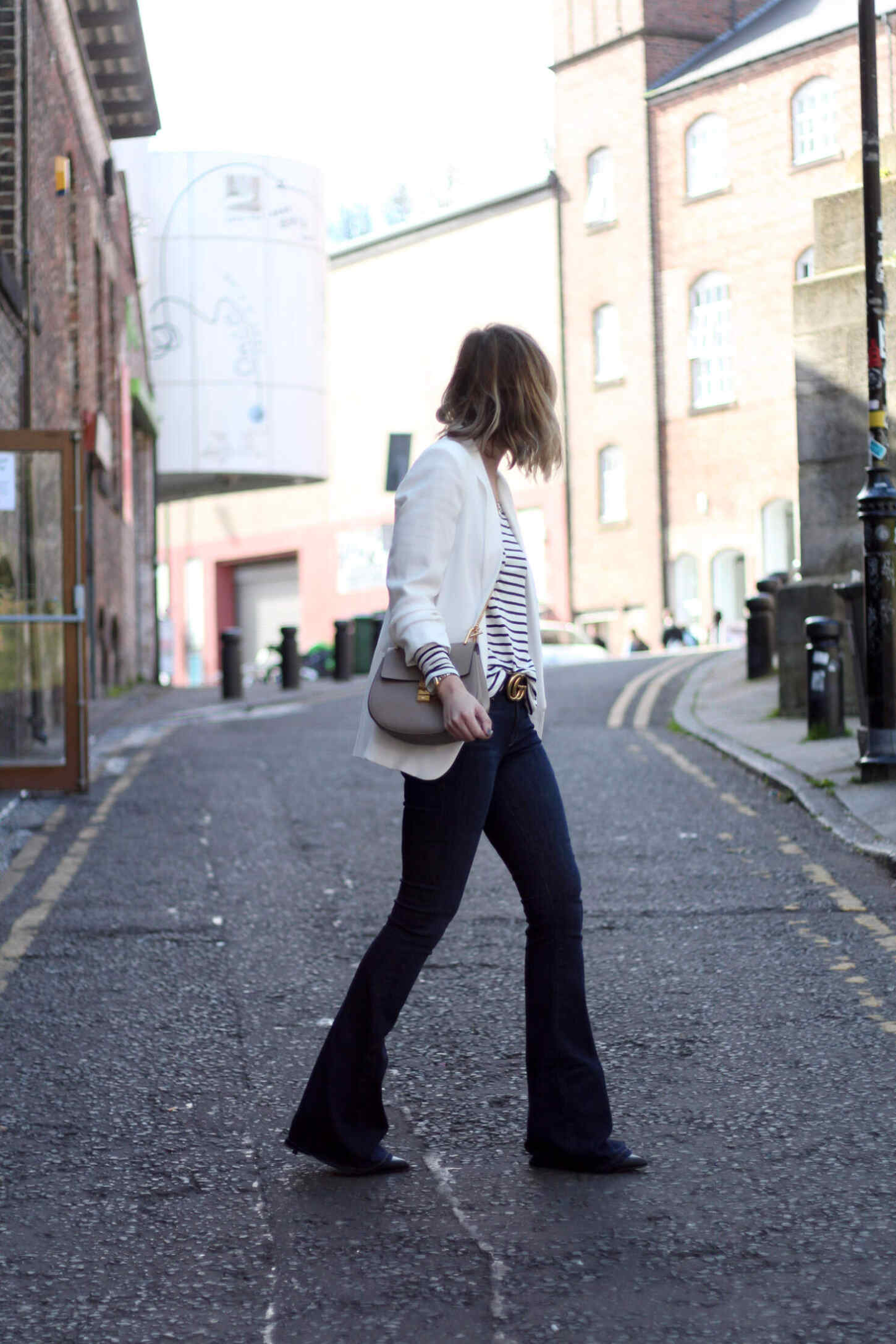 I think flares are always a bit of a love them or hate them item in the fashion world. Style marmite, if you will. Some people think they're wonderfully leg lengthening (I agree) or they're convinced they make them look like a dumpy potato. So, in today's post, I'm going to chat through the three reasons I bloody love flares.
One: Balance | Because the humble flare is cut to a skinny fit at the top, it creates a sense of balance if your thighs aren't your favourite part of your figure. I love how they create a smoother look from top to bottom and it's something I am very grateful for.
Two: Height | Now, these particular flares are quite long so I always have to wear something with a bit of a heel so they're not trailing on the ground, so the necessary choice is footwear gives me an instant height boost. Extra inches = extra long legs.
Three: I Just Love Them, Ok? | This one is a bit of a cop out, but I just feel quite good in them. They always look so nice paired with stripes and a blazer and it's genuinely one of my favourite outfits.
There you have it - flares are a must have. Someone hunt me down a black pair asap!
OUTFIT DETAILS:
BLAZER: ZARA (SIMILAR + 40% OFF)
TOP: BODEN
JEANS: FRAME DENIM
BOOTS: & OTHER STORIES (SALE)
BAG: CHLOE