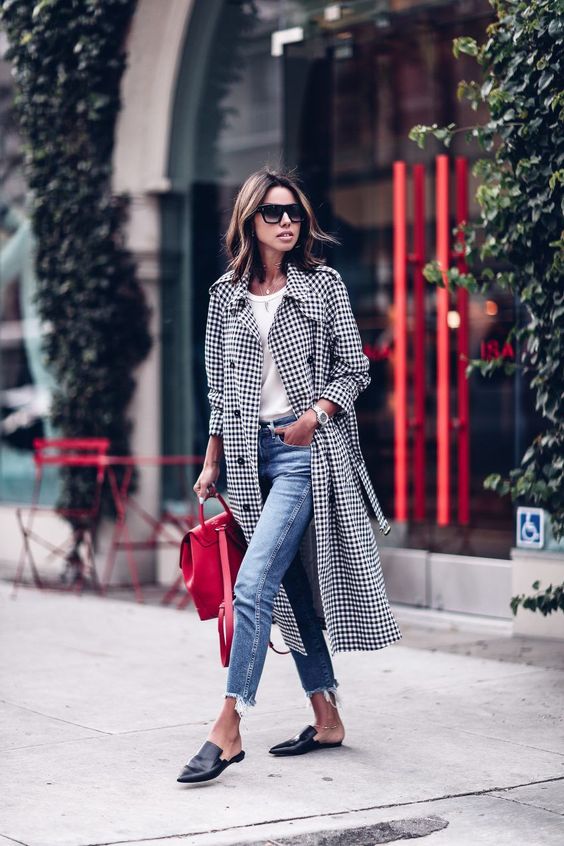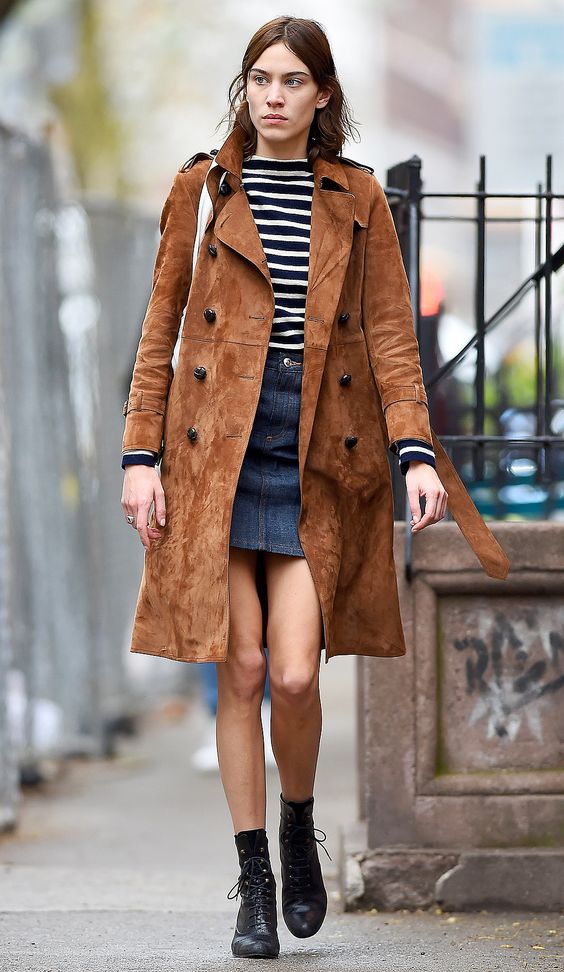 When I was in Paris, aside from the French uniform of oversized coats and skinny jeans, I found myself being totally distracted by anyone who wore the classic trench coat. I know it's quite a stereotypical item - you know, with a Breton and some Chanel ballerina flats - but I fell sort of head over heels for the look. I remember seeing one woman in an oversized trench with a classic Chanel worn cross body and it just looked so good - simple, but very chic. It got me thinking about the staple that's always in those 'things every wardrobe needs' lists, but I'm starting to really warm to the idea.
I started browsing Pinterest and it's only cemented my need for one. As you can see in the pics, they can be styled in so many ways! I love how you can wear them dressed down with some boyfriend jeans and converse or throw on some heeled boots and a leather skirt - there's so many options.
But, do you go for a classic trench volours or mix it up with a pattern or a different material like suede? I think I'd probably go for the typical beige colour for my first trench coat - yes, I haven't had a proper, good quality trench coat before - as I think it would go with my whole wardrobe. Of course I'd love a Burberry classic, but there are so many good versions of it on the high street that I think I'd be a little bit spoilt for choice when I come to buy one this Spring!
Of course, after I pick a trench, how should I incorporate it into my style? I've included a two of my favourite combinations that I'd love to wear below:
Breton and black trousers with heels or flats
Simple tee and denim with loafers
What do you think of the trench? Do you think it should be a classic everyone owns? Should I get one?