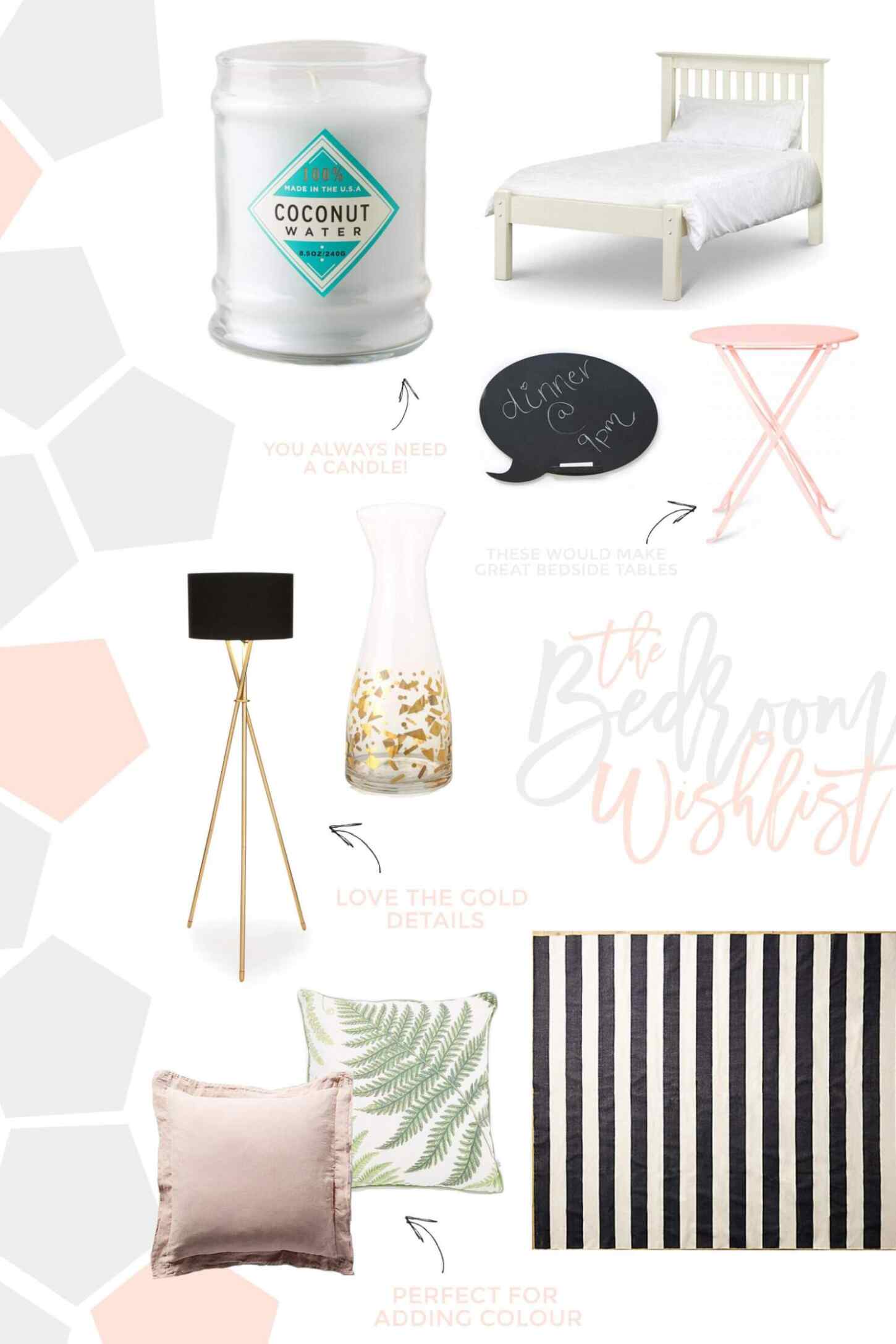 There's something about Spring weather (I bet it's raining when I put this post up…) that makes me want to change everything up. Whether that's my wardrobe – and believe me I've been doing a lot with that – or my home, it's nice to get some fresh pieces in to brighten up a space. I bought some amazing white linen bedsheets about two weeks ago and they've literally changed my life, so I thought I'd put together a little bedroom wishlist of my top picks!
As you can tell, I'm a bit obsessed with pink, grey, white and black with hints of palm prints, stripes and metal detailing. I desperately want to pick up another linen set but in that pretty pink shade – best get saving – as it's so pretty and I think quite a neutral shade that would go with a lot in future, as opposed to a trend piece. If I wasn't in a furnished rented place, then I'd definitely get the pink tables as bedside tables, as they'd be absolutely perfect and aren't a bad price too! Similarly, I'd pick up that bed and throw some fairy lights around the top – I'm thinking gold or copper? – and you could even paint it a different shade in future. How nice would grey be?
I really want to add more metal details to my home, too. It's a great way to add detail without adding a big pattern or another 'colour', as such, and makes a bedroom look super luxe.
Where's your favourite place to shop for homeware? What's on your bedroom wishlist?
Coconut Water Candle | White Bed | Speech Bubble Chalkboards | Pink Side Table | Gold Floor Lamp | Gold Vase | Pink Pillow | Palm Leaves Pillow | Stripe Rug
Helen x
Check out these amazing blogs: Kerry etc and Adventures of an Anglophile.