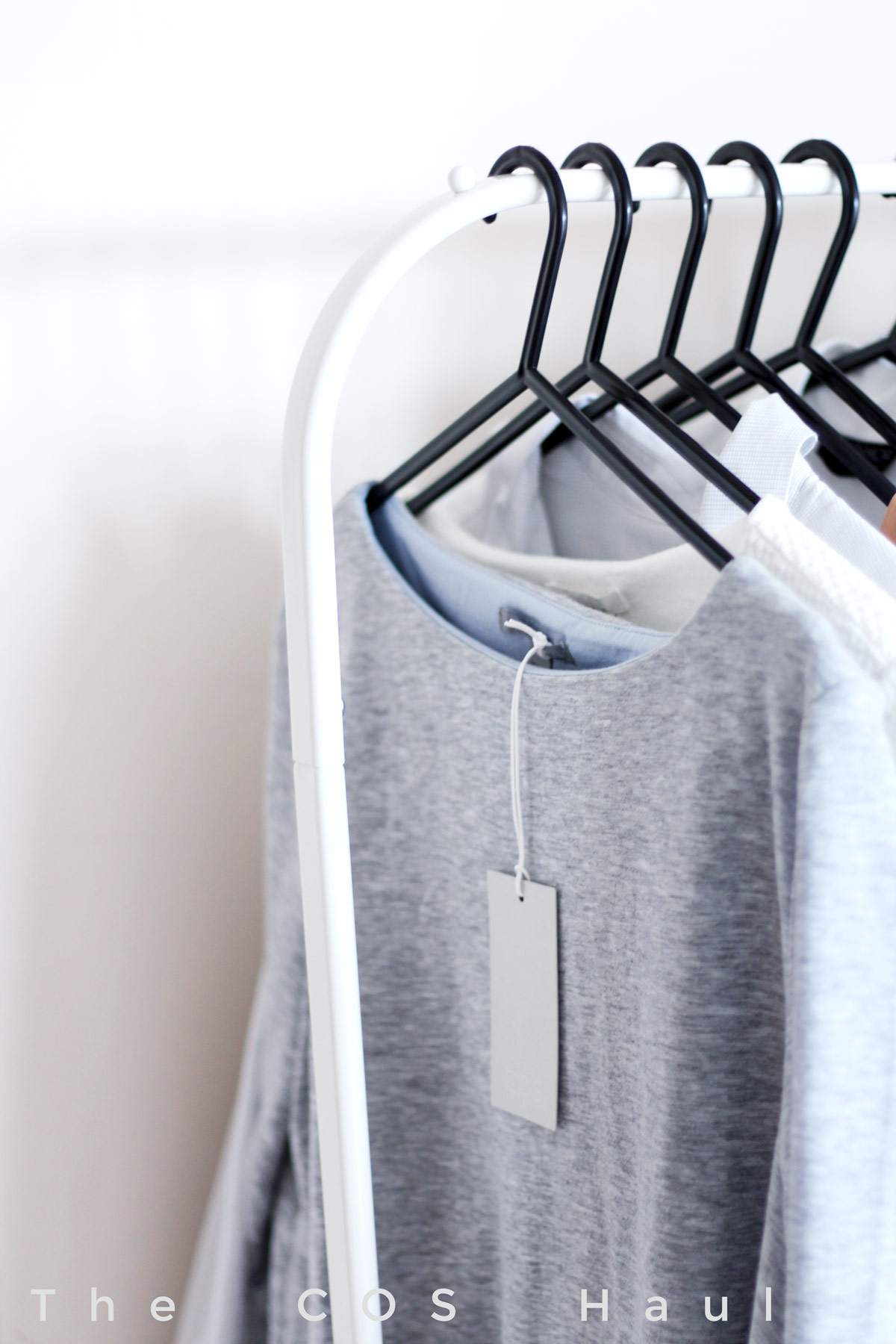 Just a quick little post from me today to show you what I picked up recently from COS. I tried to do a little 'try on' style post, but the rubbish magnolia walls in my house meant it looked absolutely rubbish, so you'll have to settle for a few little snaps for now. Anyway, I adore COS – it's right up my street in terms of quality, tailoring and their overall minimal vibe. When the sale rolls round, I'm always the first there to see what I can get, as their items can be a little pricey! So, I recently picked up a few bits and pieces for my Spring wardrobe as it was looking a little bare on the tops side of things…
One: The Grey Top | My friend always jokes on that I can't leave a grey top behind and, well, she's right. I have the above one in navy with tan underneath and this one has a pretty ice blue to match the grey. It has a slightly flared hem and a pleat at the back, making it such a flattering fit and super soft material. I would get a million different versions of this if I could!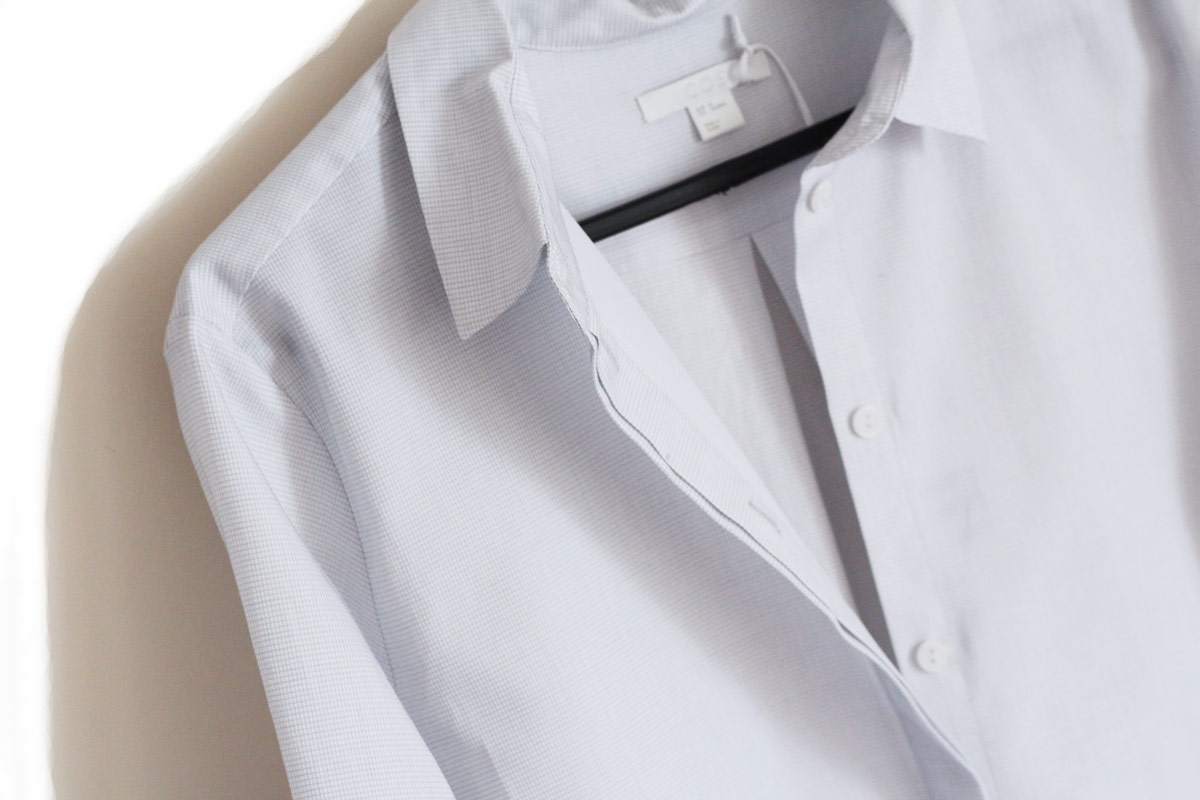 Two: The Work-Wear Shirt | I always go straight to everything oversized and slouchy, but the work-wear style shirt below just fits to nicely! It has a subtle pattern throughout and I'll definitely be wearing it with skinny jeans and loafers this Spring.
Three: The White Top | I've got a thing for white and light shades right now, so when I saw this one in the sale I had to have it. It has a textured look, 3/4 sleeves and sits just below the waist of my jeans, so fits really nicely. Definitely one to throw on with some trousers or maybe a midi skirt this year.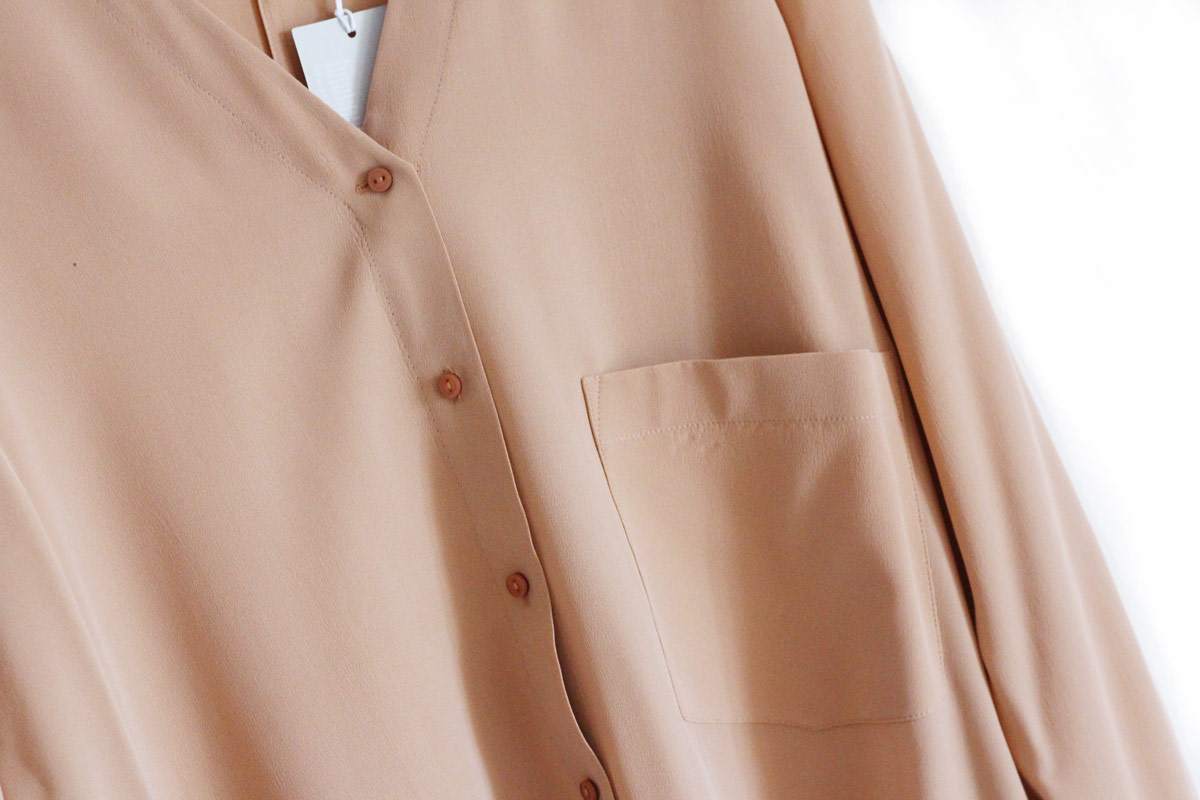 Four: The Silk Shirt | This one wasn't in the sale (but is now, goddamnnn), but I couldn't leave it behind. Staying true to my oversized roots, this peachy/nude silk shirt (coming in an outfit post soon!) hangs so nicely and will definitely be a staple in my wardrobe. I don't usually go for shades like this, but it's just so pretty!
Five: The Pleated Top | Another I couldn't leave behind. It's plain poplin-cotton on the front and is beautifully pleated on the back. I think it'll look so nice with white jeans in Summer and the flared fit means it doesn't cling to my muffin top – bonus!
Have you picked up anything nice recently?
Helen x
Check out these amazing blogs: Kerry etc and Adventures of an Anglophile.