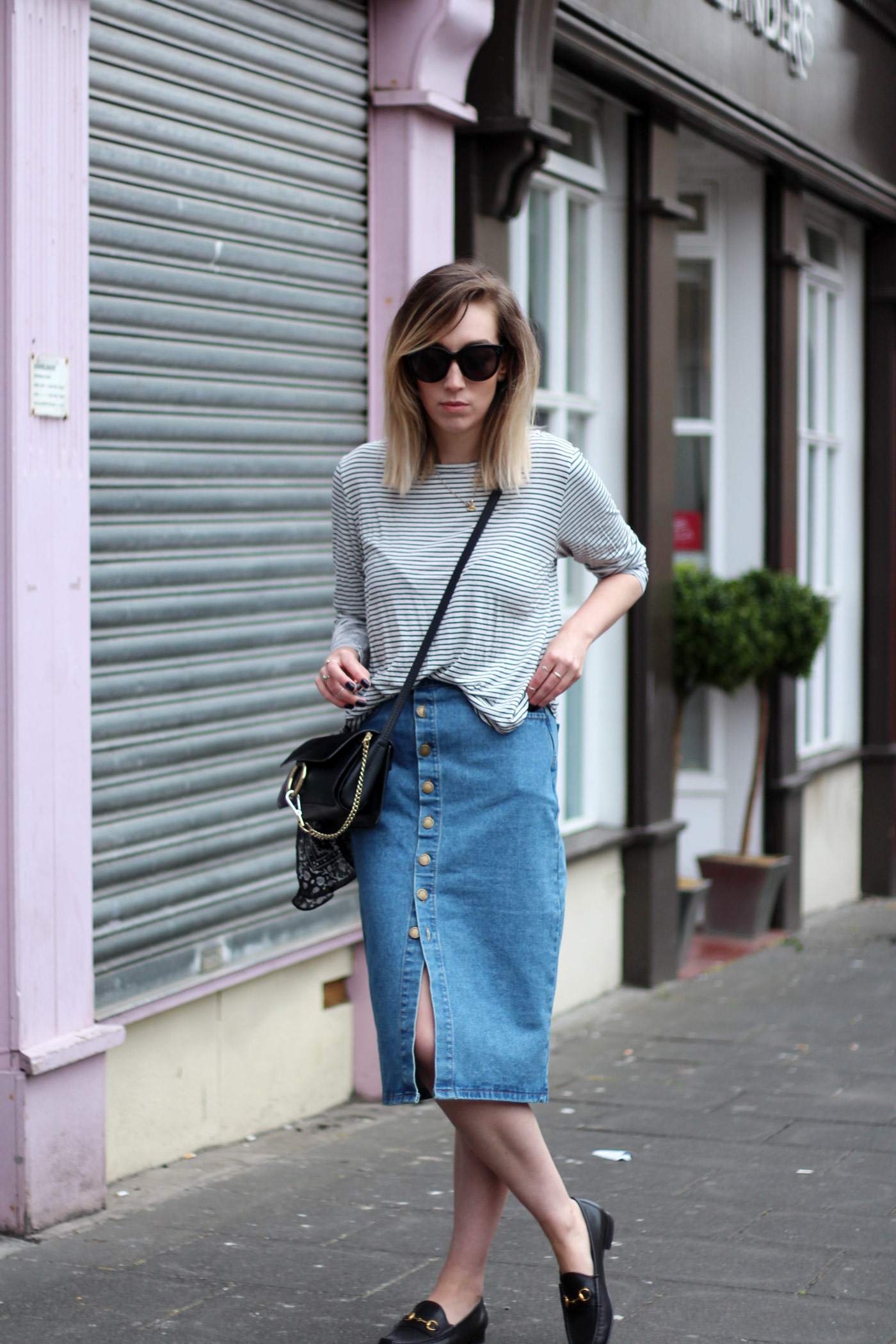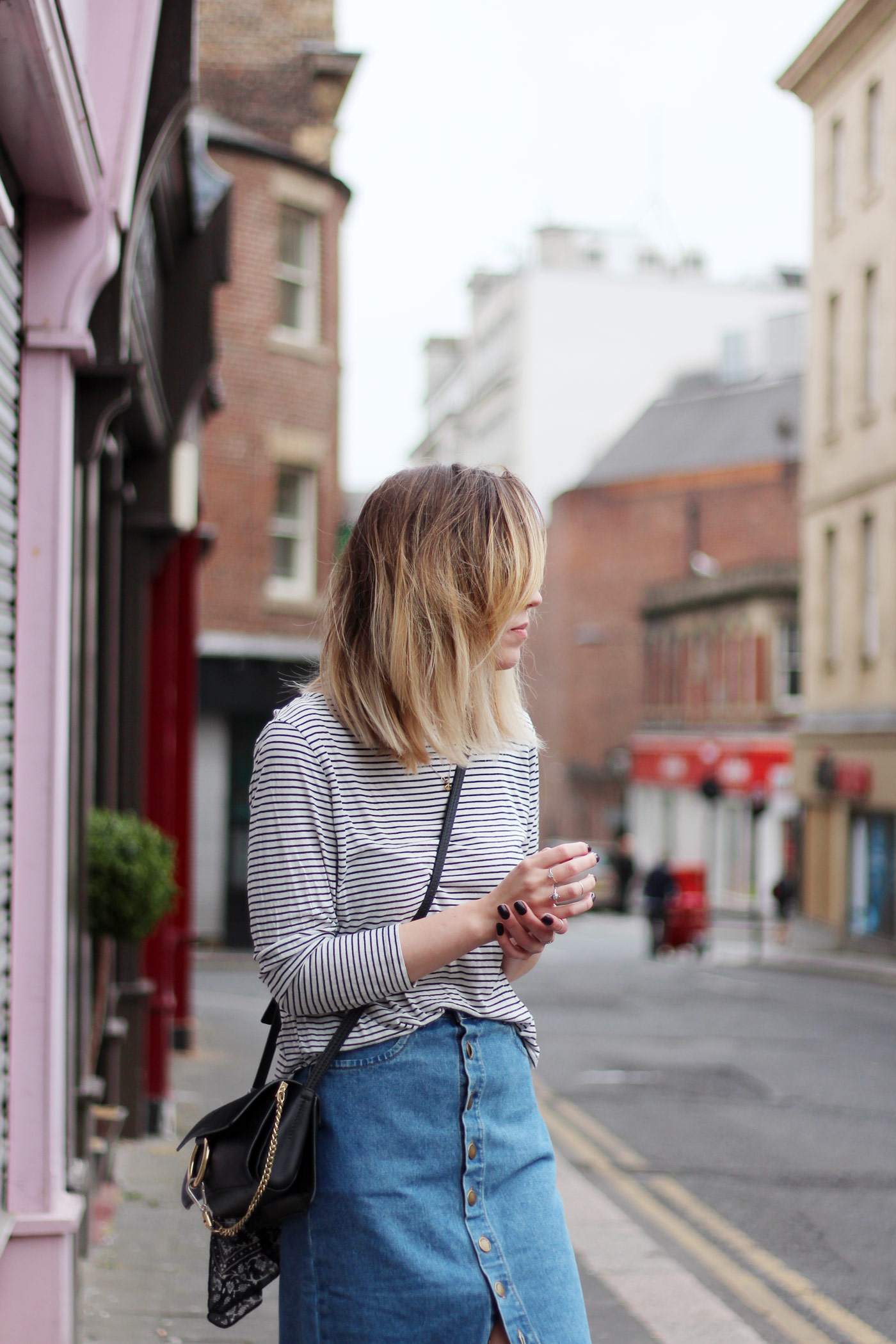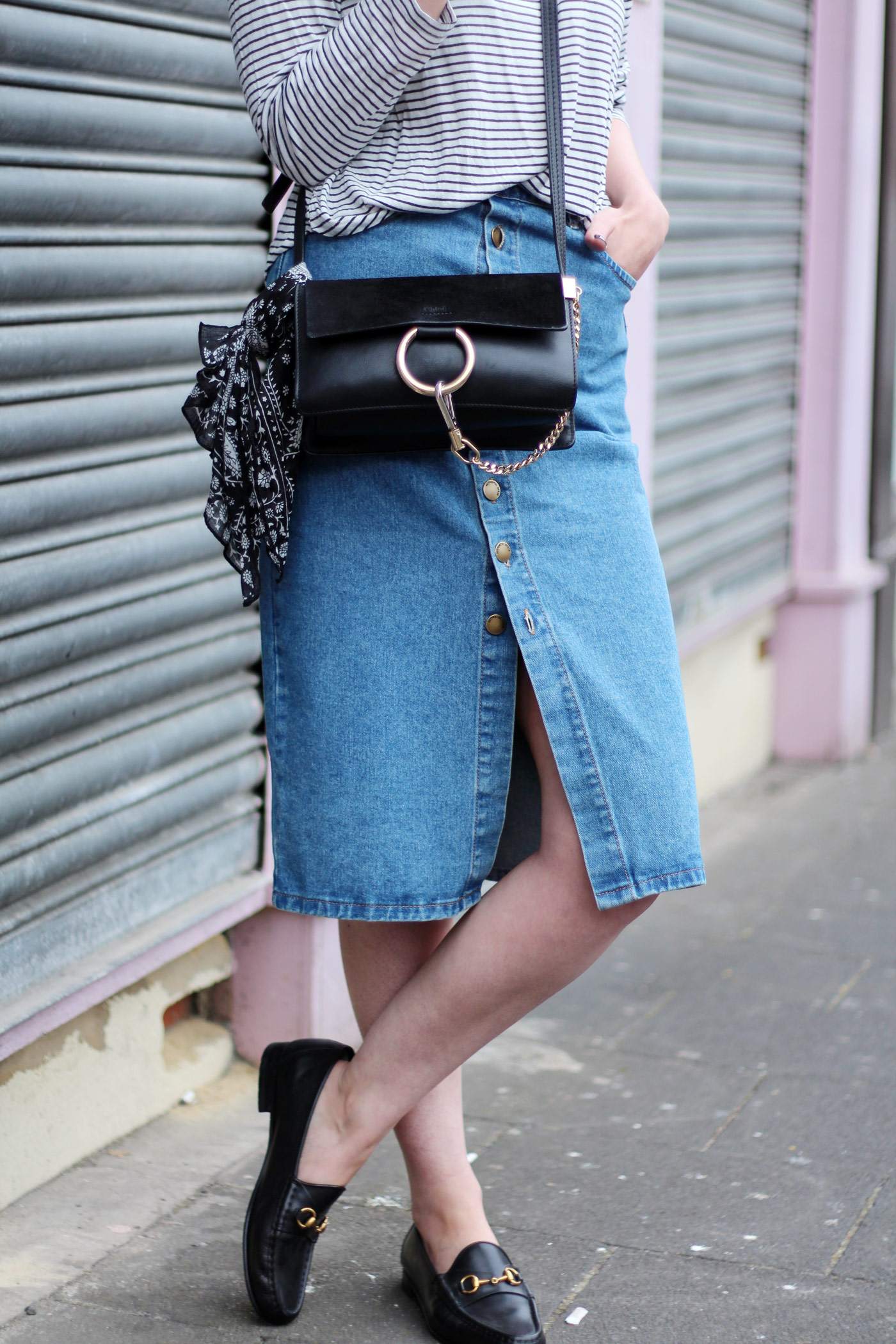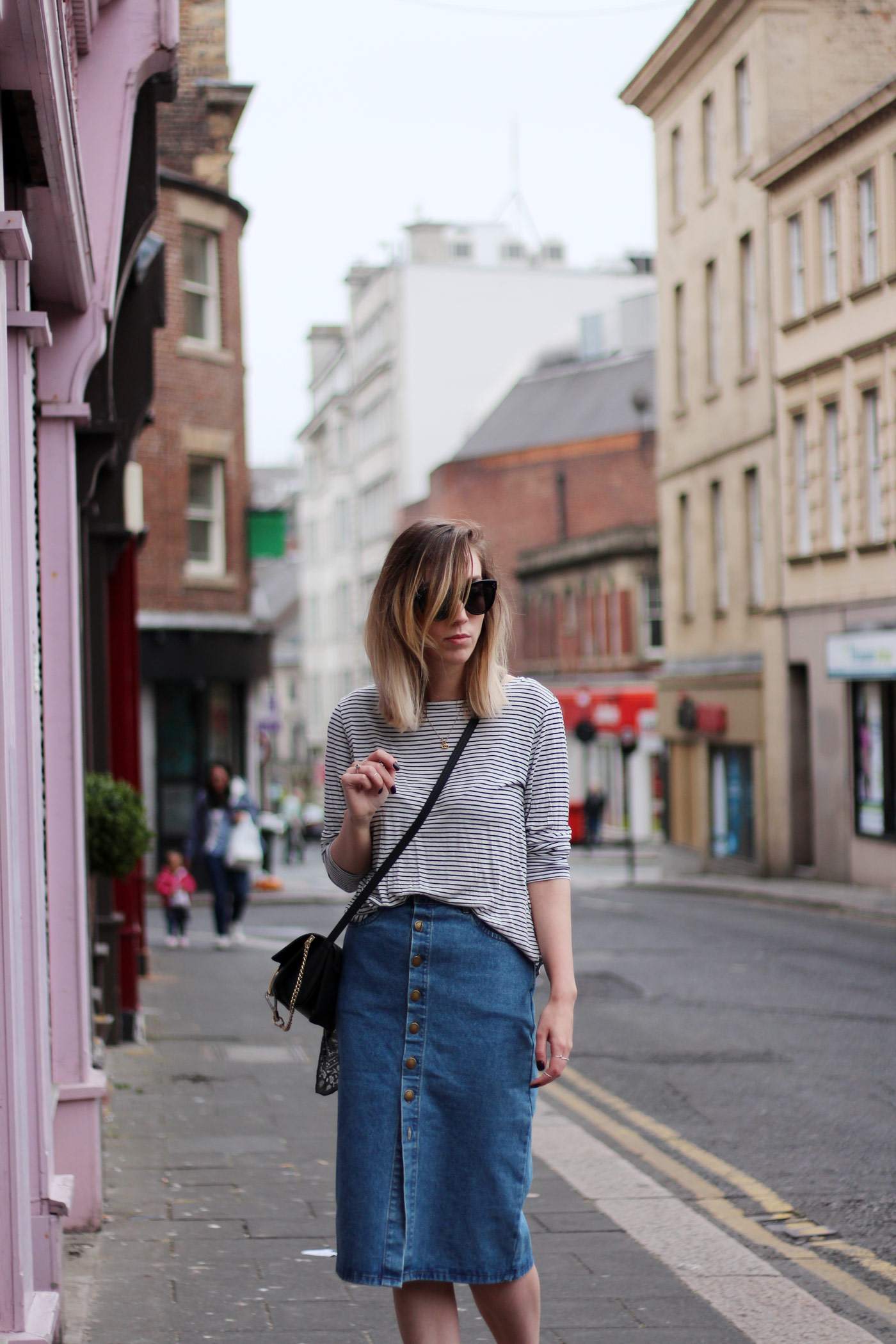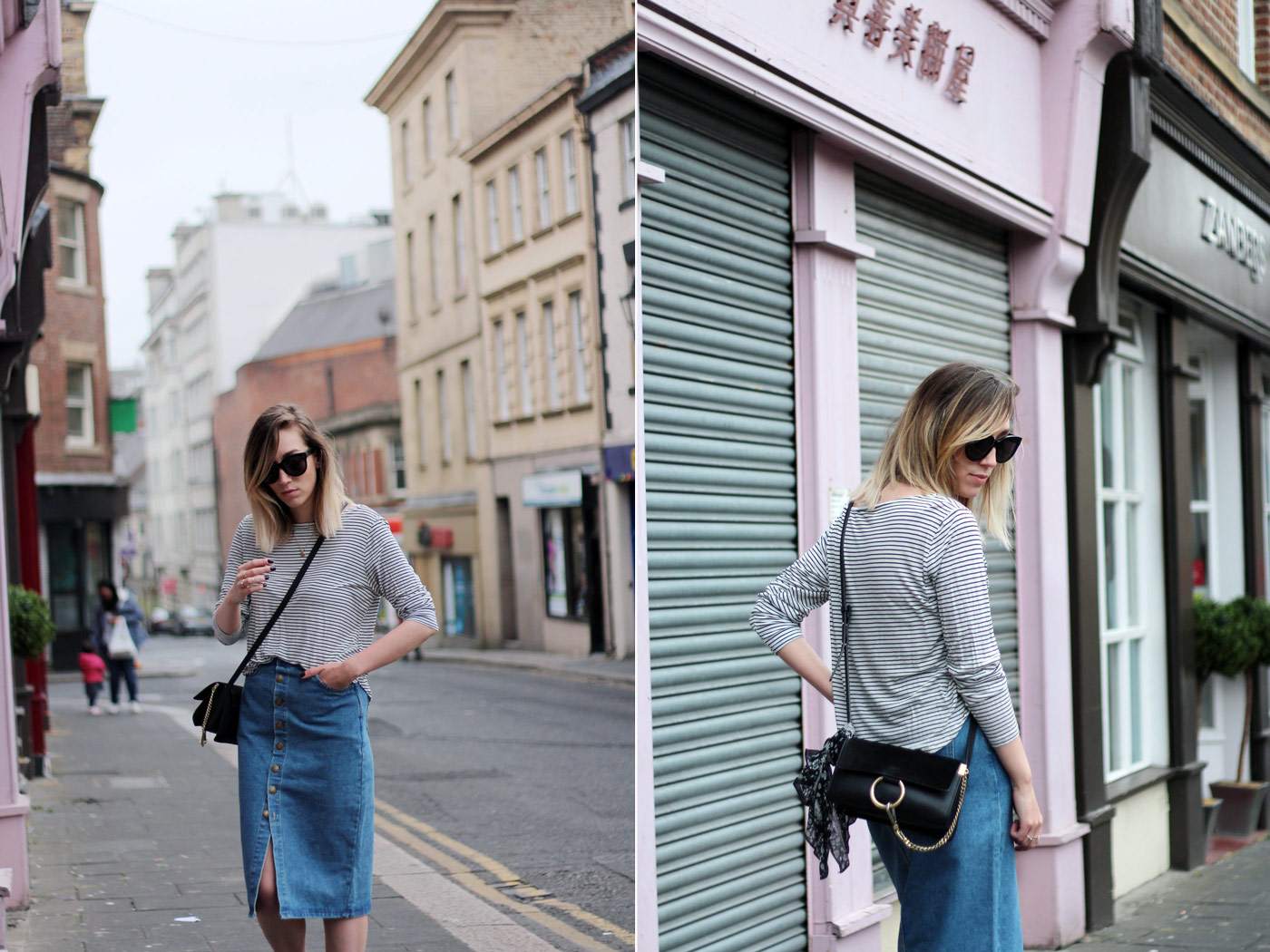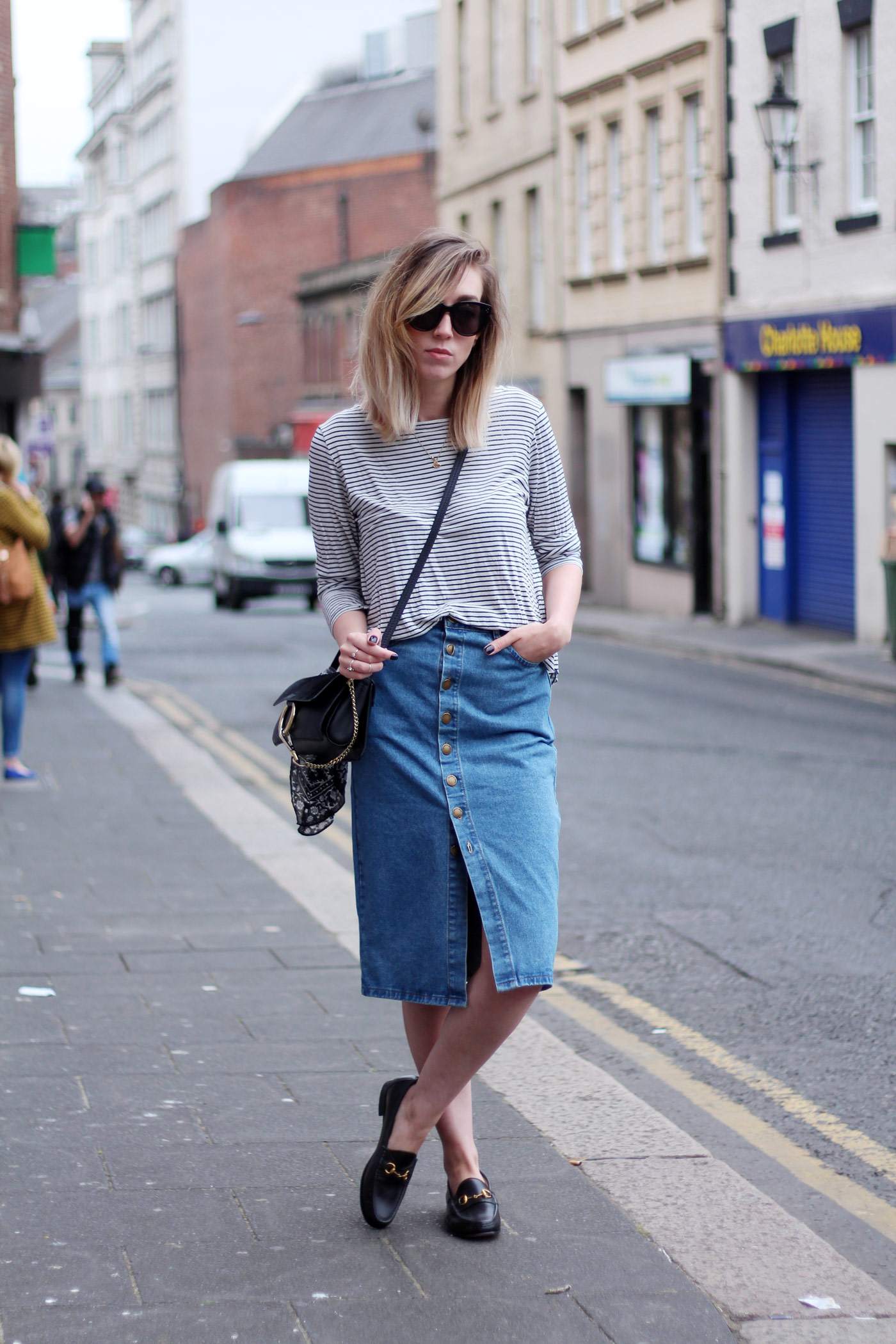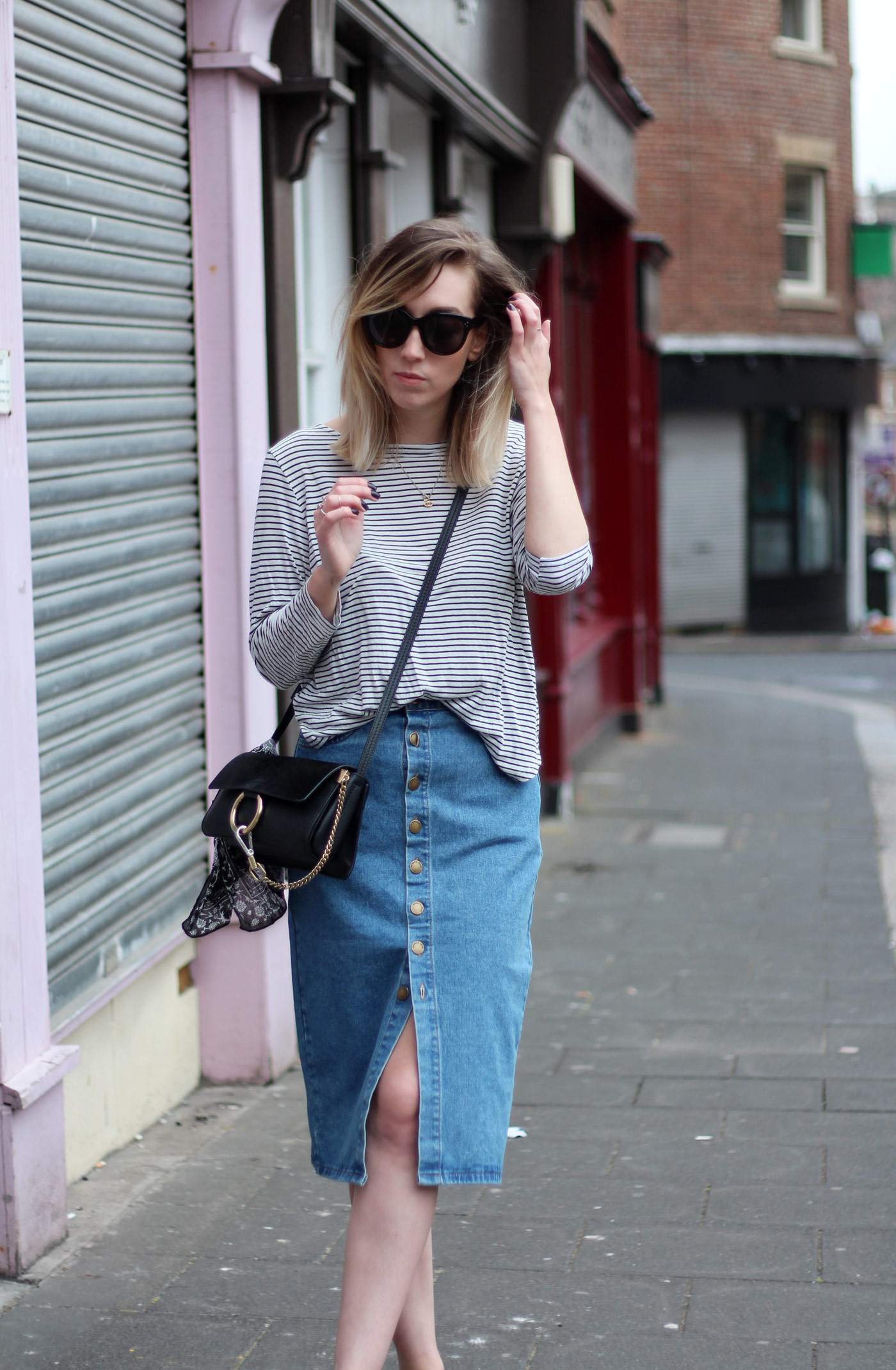 Top: H&M | Skirt: New Look | Bag: Chloe | Shoes: Gucci | Sunglasses: Celine
I know right, me in a skirt. A midi skirt at that. It's weird, but let's all embrace it a little (but maybe a little more when I've thrown on some tan, these were taken before discovering my new favourite sunshine-in-a-bottle – read more about that here). I picked up this skirt in the New Look sale a little while ago for a mere £14 so thought why not? Even though it cuts my legs in half and from my back I look a bit weird, but that's possibly because I never wear skirts and the whole thing is a bit alien to me. I am going to try a little bit harder to get my pins out instead of constantly coating my legs in skinny jeans 24/7.
So yeah, this is my new favourite combo. That particularly 'in' vintage-wash kinda denim with a staple Breton that I always seem to live in, complete with black accessories. I'm still trying to wear these loafers in, too, as they're really not as comfortable as everyone makes out but I will persevere as my inner Alexa Chung needs to have these as my go-to flats for Summer! Any tips on making them a bit softer?
I'll stop rambling now, but I hope you all have a great Tuesday!
Helen x