Affiliate links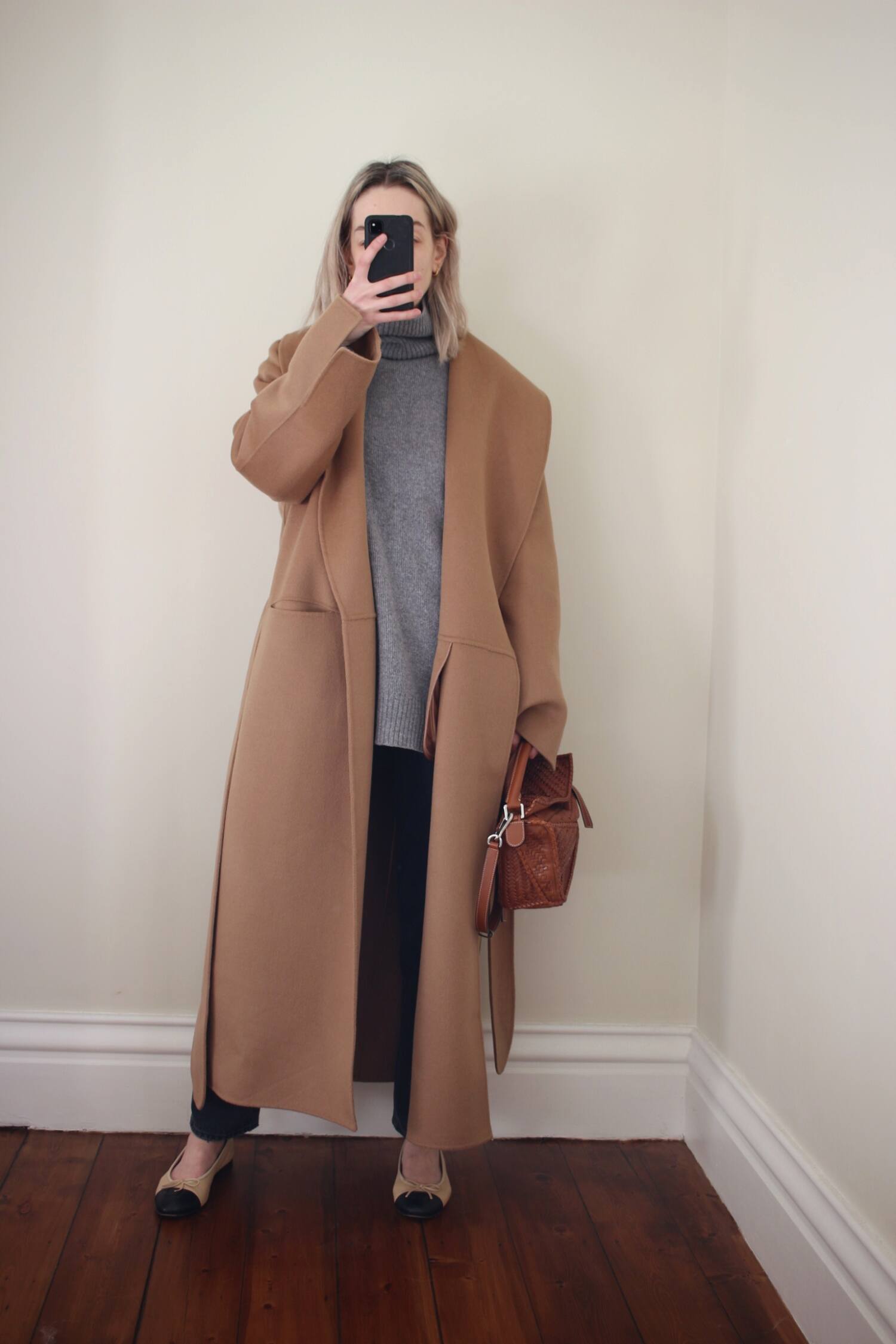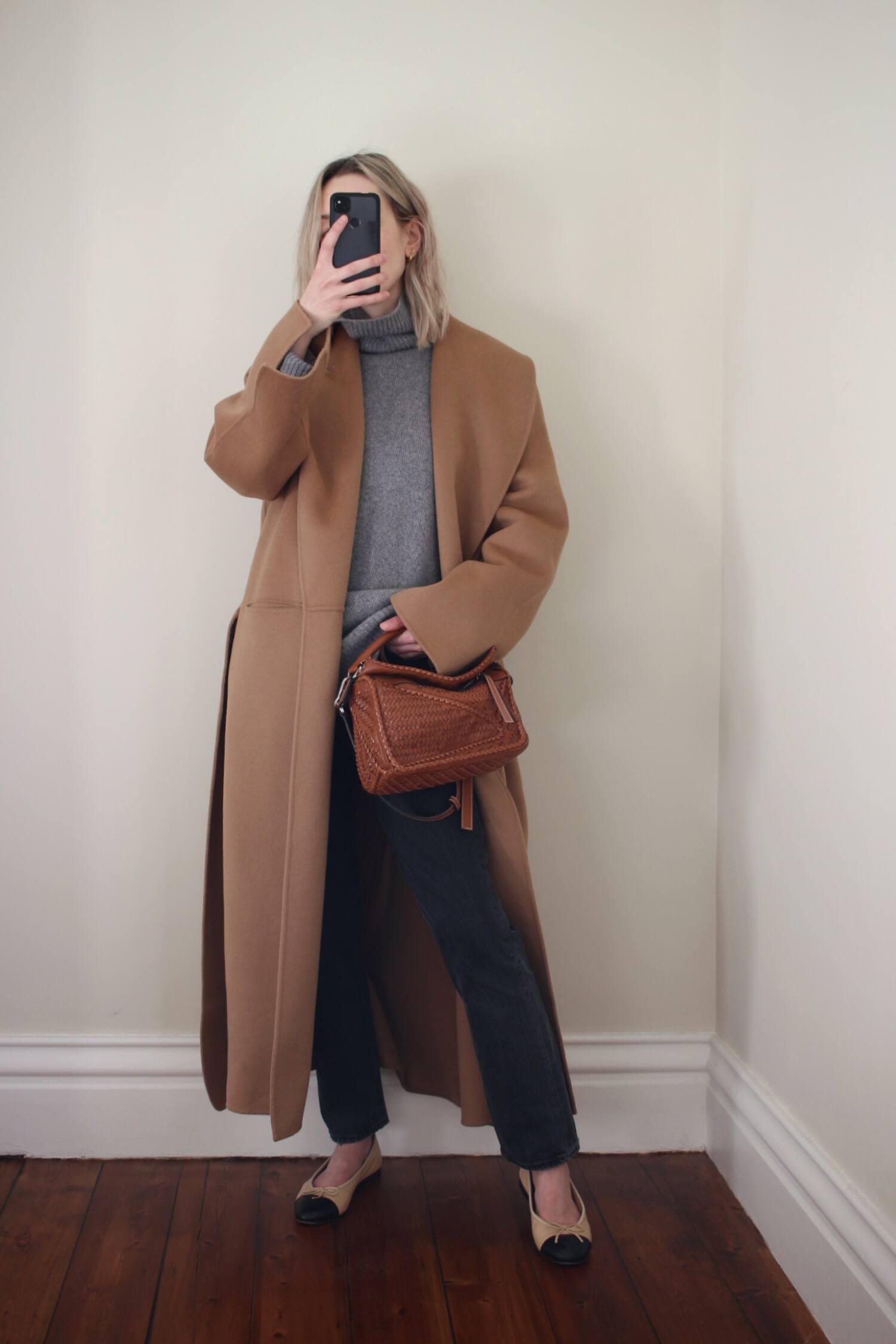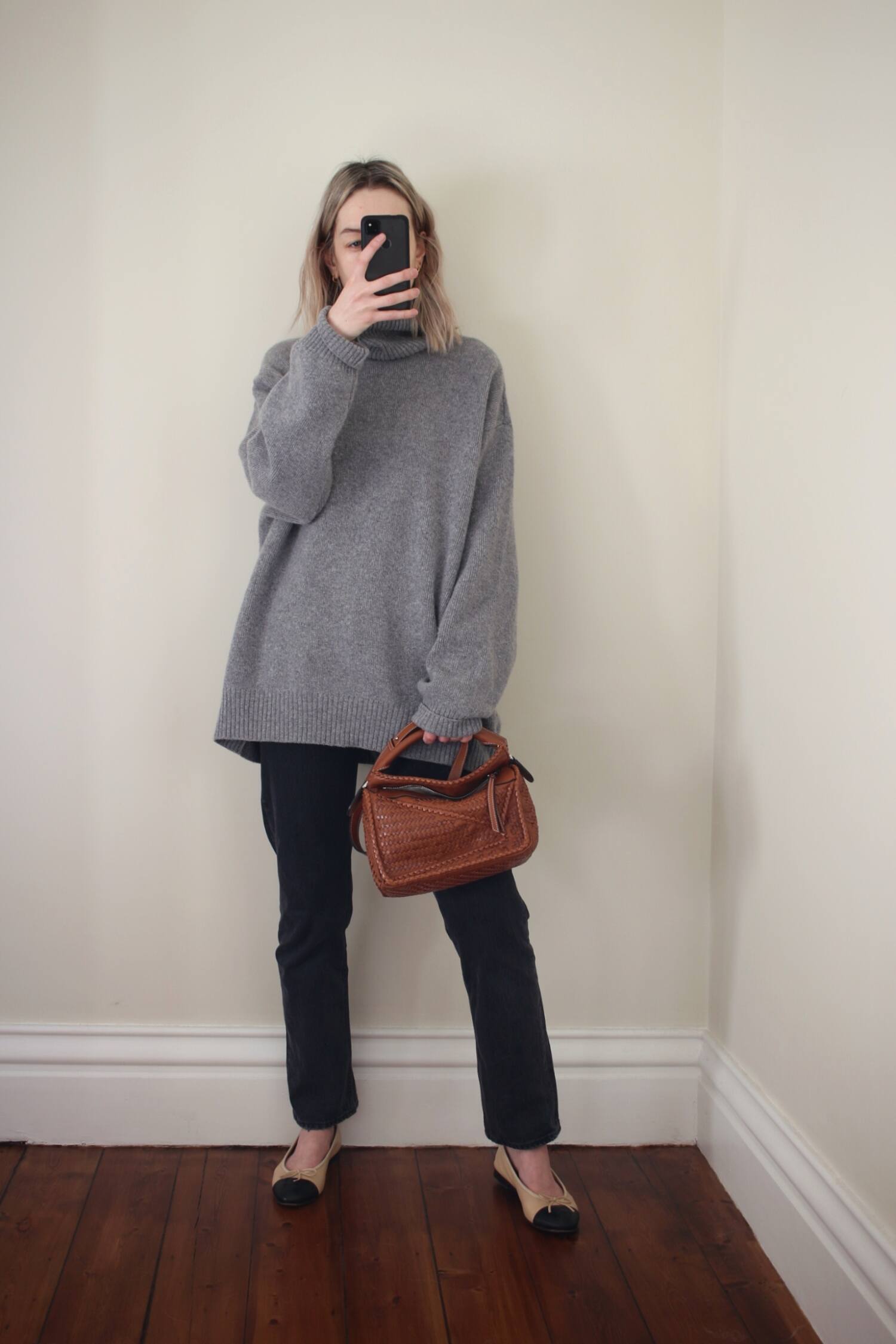 Just a little love note to the Toteme camel belted robe coat. Not one I actually had on my list to buy, but one I picked up in the Christmas sales and one that has already been worn oh so much!
General Thoughts:
Made from 100% wool, the coat is beautifully soft and feels more like cashmere or merino. It has a brushed, smooth finish and a lovely draped collar which can be worn more tucked in for a neater finish or left almost to the width of the shoulders for a more slouchy look. I like to wear it both ways, to be honest and I do think this coat can look more formal and casual depending on the outfit worn with it. I think it looks great belted and unbelted, and this makes it more versatile.
Sizing:
I got a size DK 36 which is a UK 10 as it was the only size left in stock. Being a UK8, I could have got a DK 34 however this coat is supposed to be oversized and I do prefer a larger fit, so I was happy with this size. Looking at the measurements on the Toteme website, there isn't much between the sizes anyway!
I would totally recommend this coat. It is, of course, quite spenny being Toteme but definitely a wardrobe staple that will get lots of use and looks very timeless.