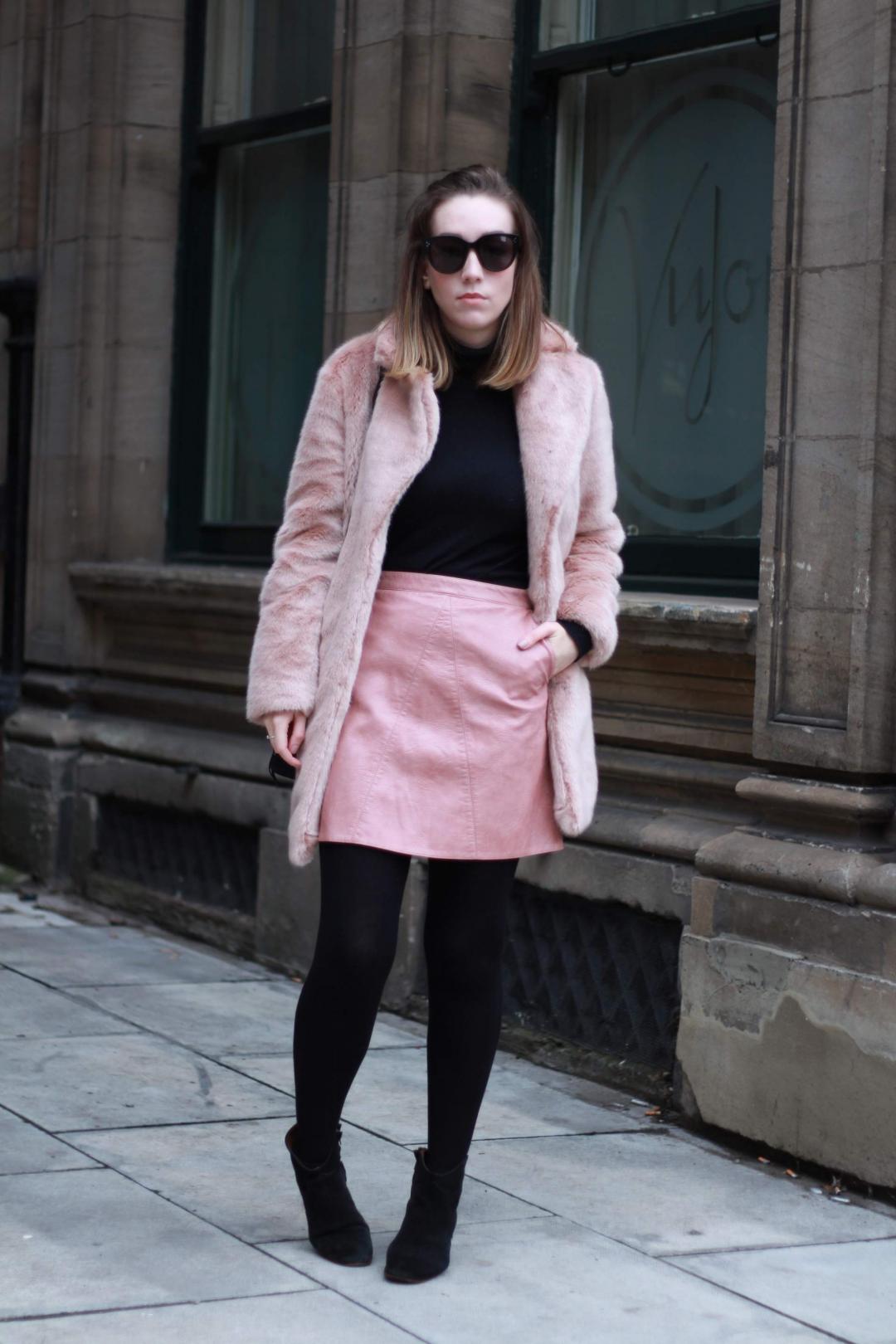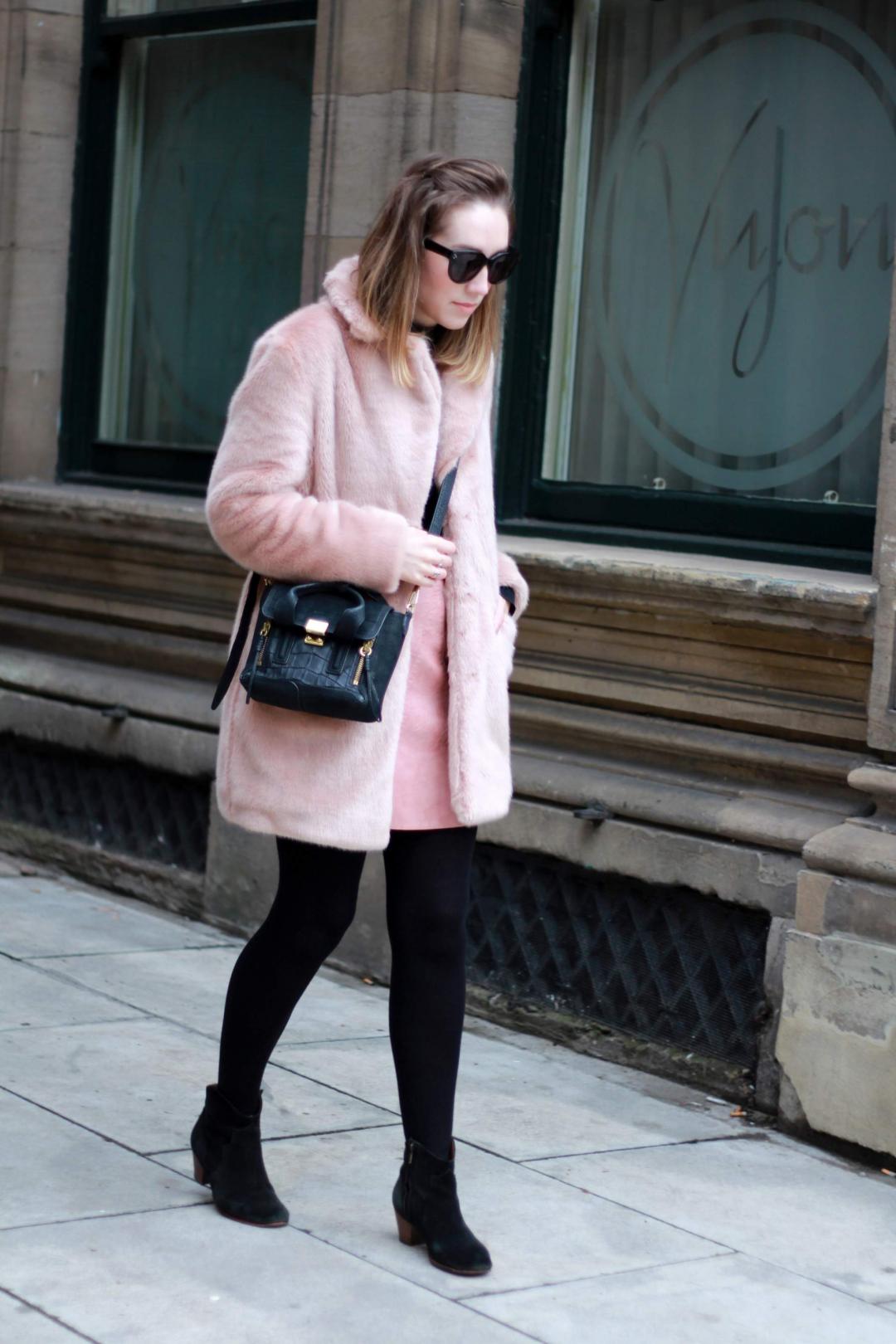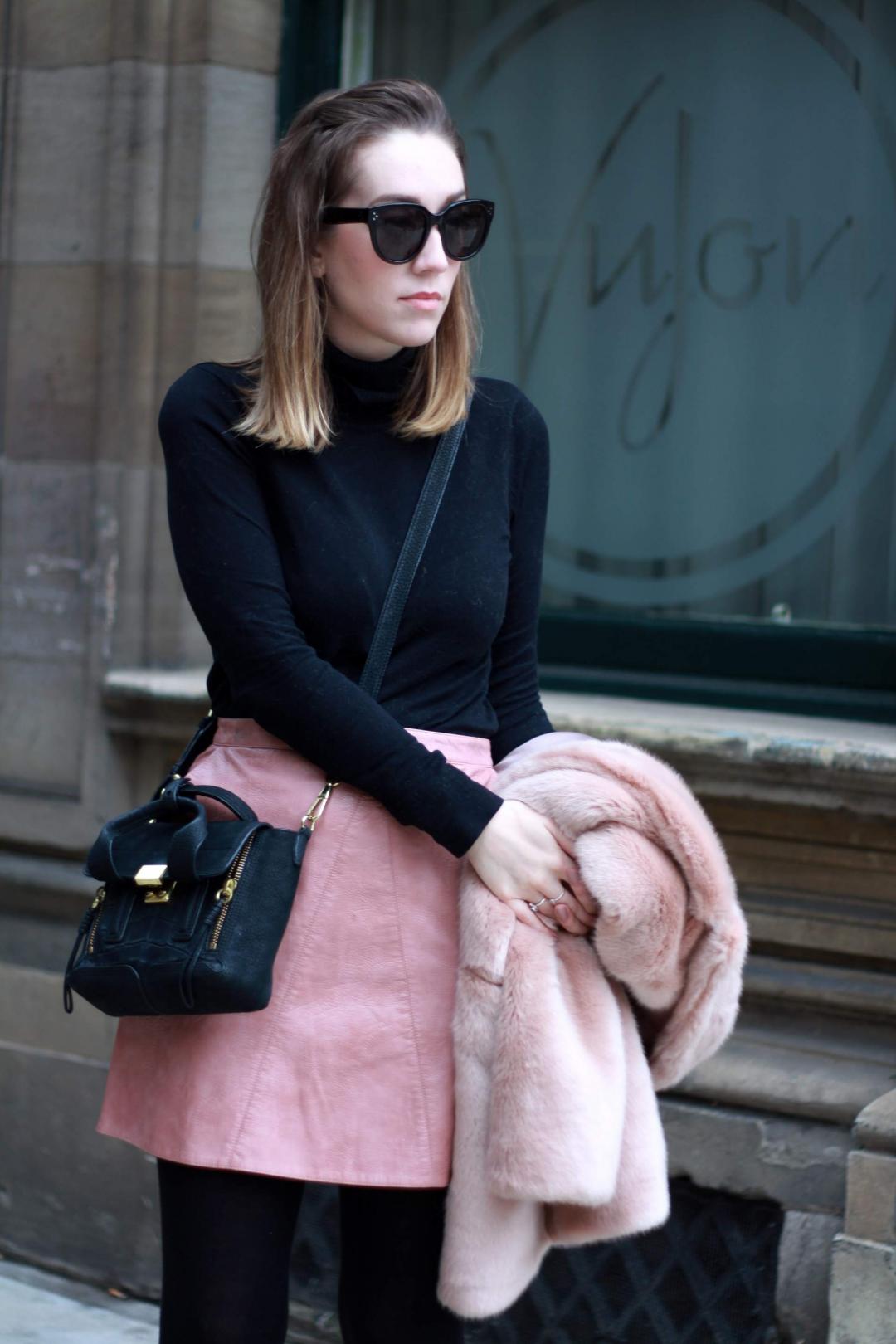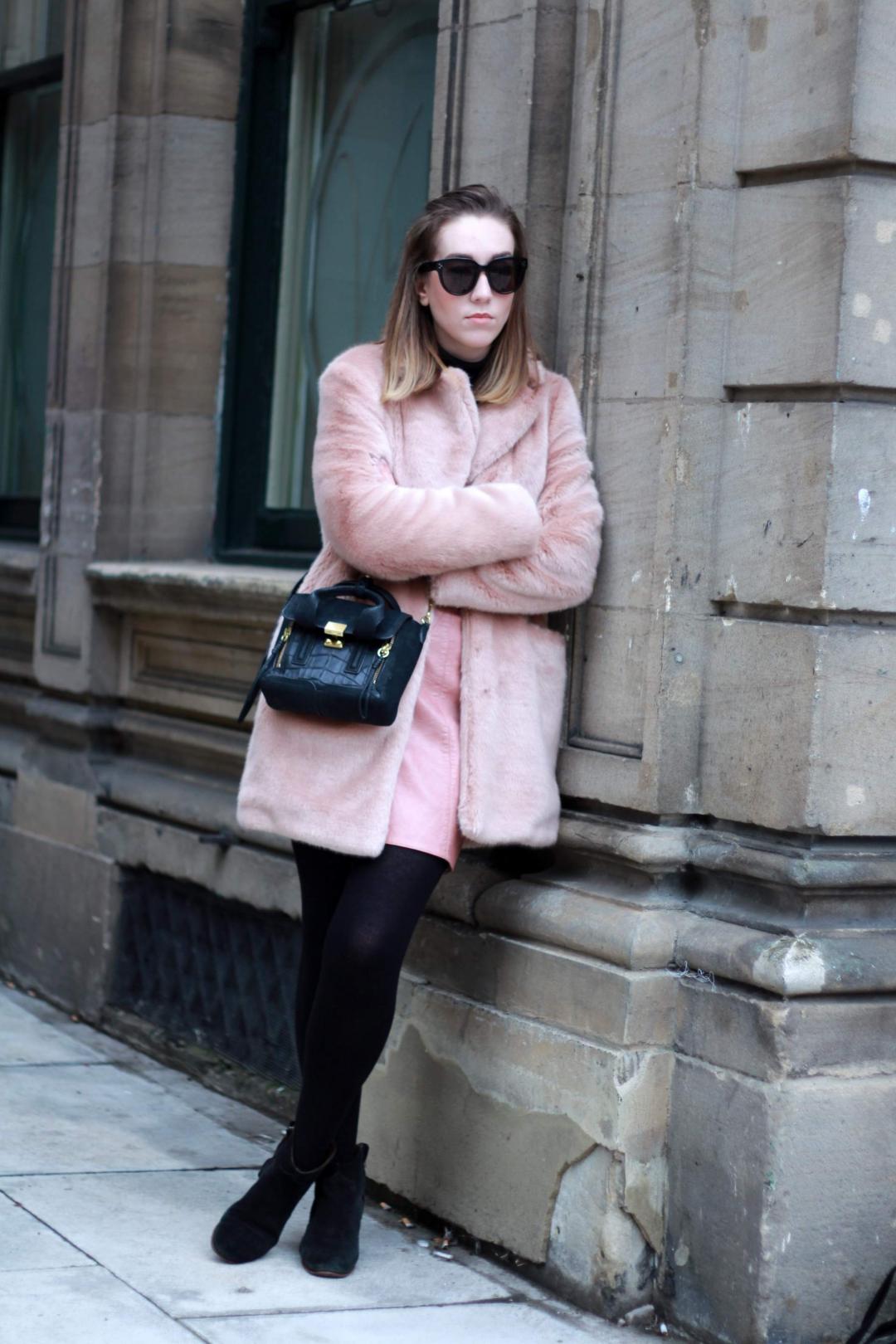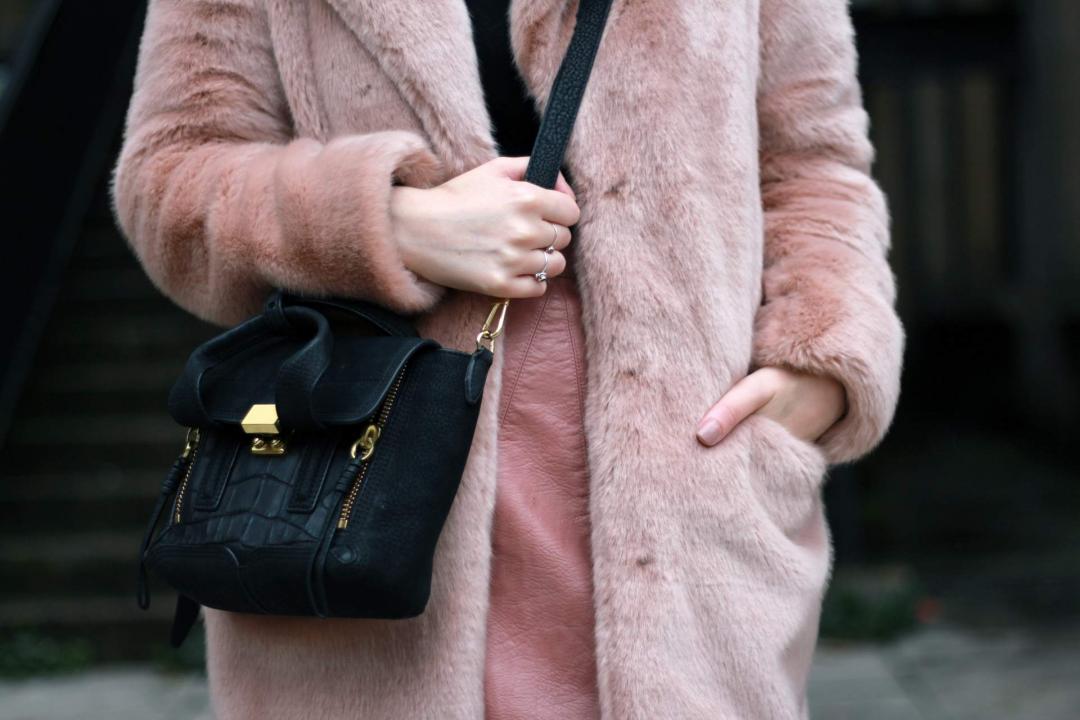 coat: Reiss | jumper: Mango | skirt: Zara | bag: Phillip Lim | boots: Isabel Marant | sunglasses: Celine*
It's not often you'll see me in a skirt on this blog, but hey, when you have a skirt that matches your coat you have to throw it on, right? I do adore this coat which my boyfriend kindly surprised me with, as it's so soft and weirdly goes with everything. He says I look like a mixture of a marshmallow and a flamingo in it, which I'm taking as a good thing.
Anyway, it's Friday! I've got lots of things to do today and this weekend. I'll not bore you with the details, but I'm sure I'll be up to my eyes in bleach and burning off my weekend takeaway via hoovering – yay for being an adult… Speaking of food, did you know I quit eating refined sugar? Well, apart from the banana bread I baked the other day (I only had two slices!) but on a day to day basis, sugar is out of my life! I don't even crave it and I haven't touched the Cadbury bars that are sat in my snack drawer at home. Weird, huh. I might do a post about quitting the white stuff – anyone interested?
Check out my Autumn makeup giveaway – win the UD Naked 3 Palette, Benefit Sugarlicious set + more.
Helen x
ps. Check out these blogs: Ayelined and Reserved for Ruby.