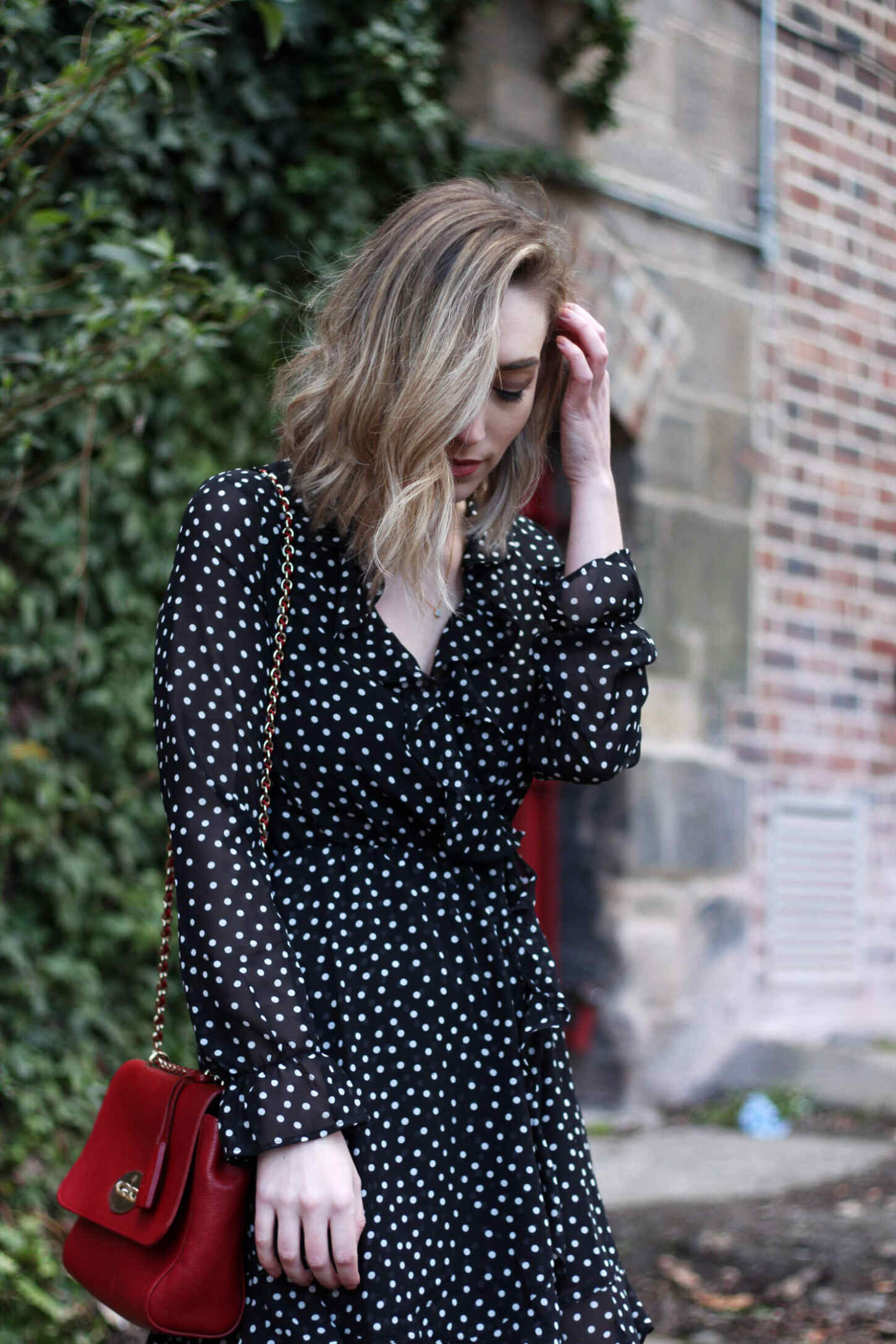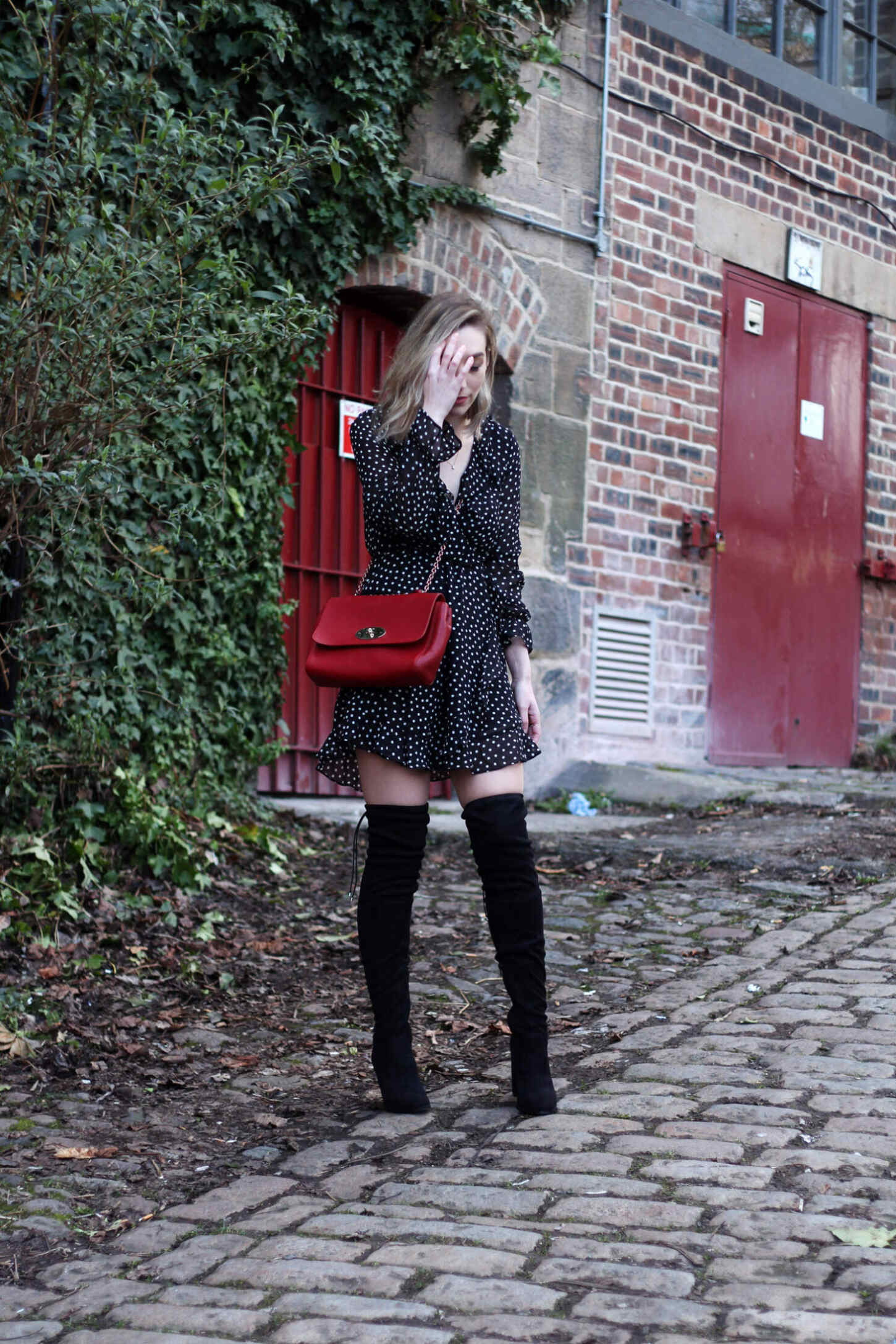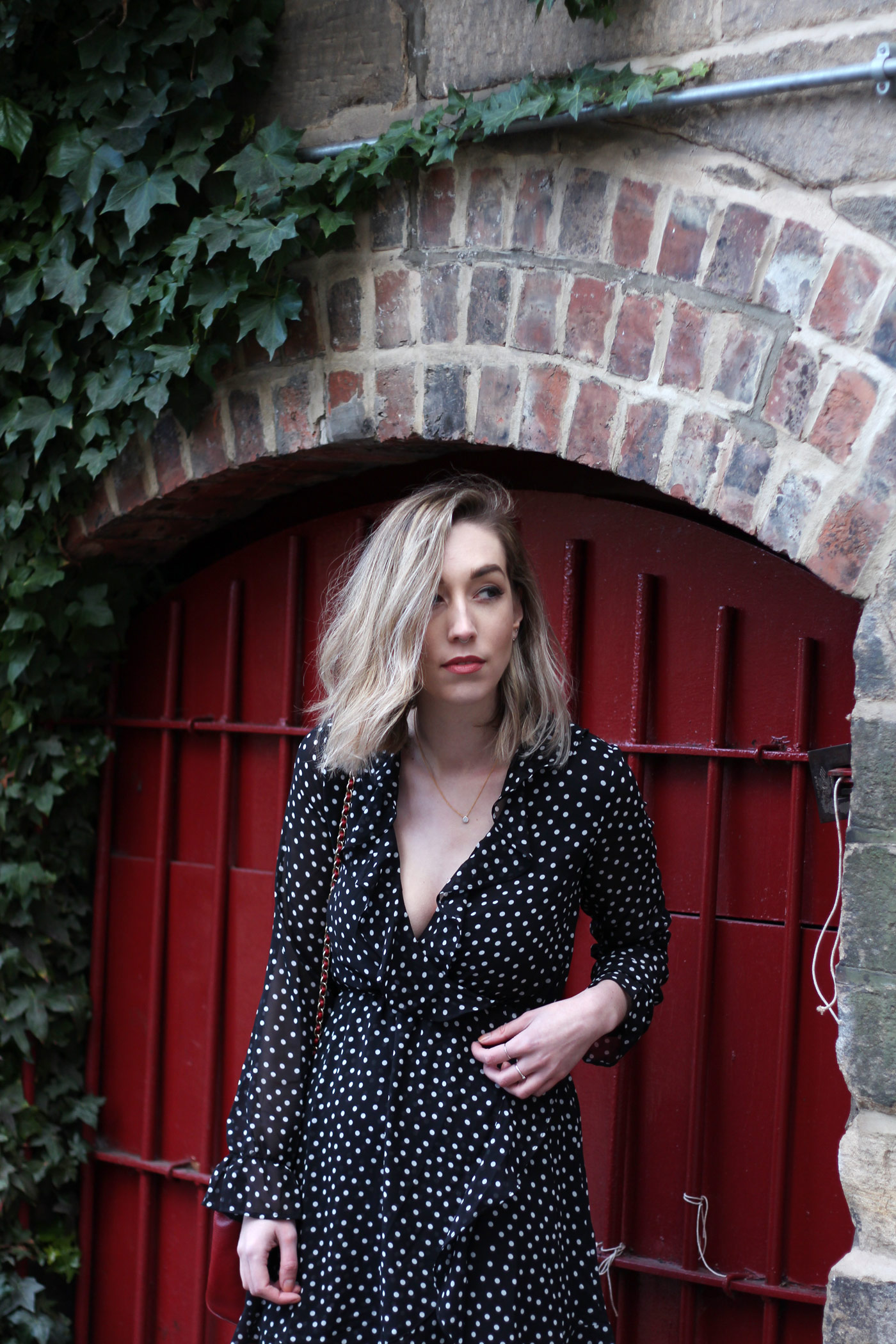 There is a distinct lack of movement in these pictures simply because I couldn't move. No seriously. The boots were a size too small, I had no glasses on or contacts in so I couldn't see where I was walking and I was at the top of an actual slippery slope. I just wanted to get that out there because the stuff we bloggers have to do for nice photos is quite ridiculous...
Anyway, can you believe it's me in a dress? I was so obsessed with this polkadot number in my last wishlist that I just had to order it - and I'm so glad I did because look at it. This is probably the most girly I've looked in a while but you know what? I actually really enjoyed wearing this outfit to take these photos! It's make me more excited for the weather to warm up a little so I can get my legs out more often and, you never know, the dress section of my wardrobe may expand slightly (the count sits at about 3 dresses rn).
I borrowed these boots from Chloe when we took these snaps and it's cemented my need for over-the-knee boots, too. The Stuart Weitzman Hinterland boots are so high on my wishlist, but at over £600 they had to sit firmly on 'want' shelf as this silly house is taking priority. Some day, eh?
Hope you have an amazing weekend, guys!
DRESS: H&M
BOOTS: ASOS
BAG: MULBERRY
NECKLACE: MONICA VINADER