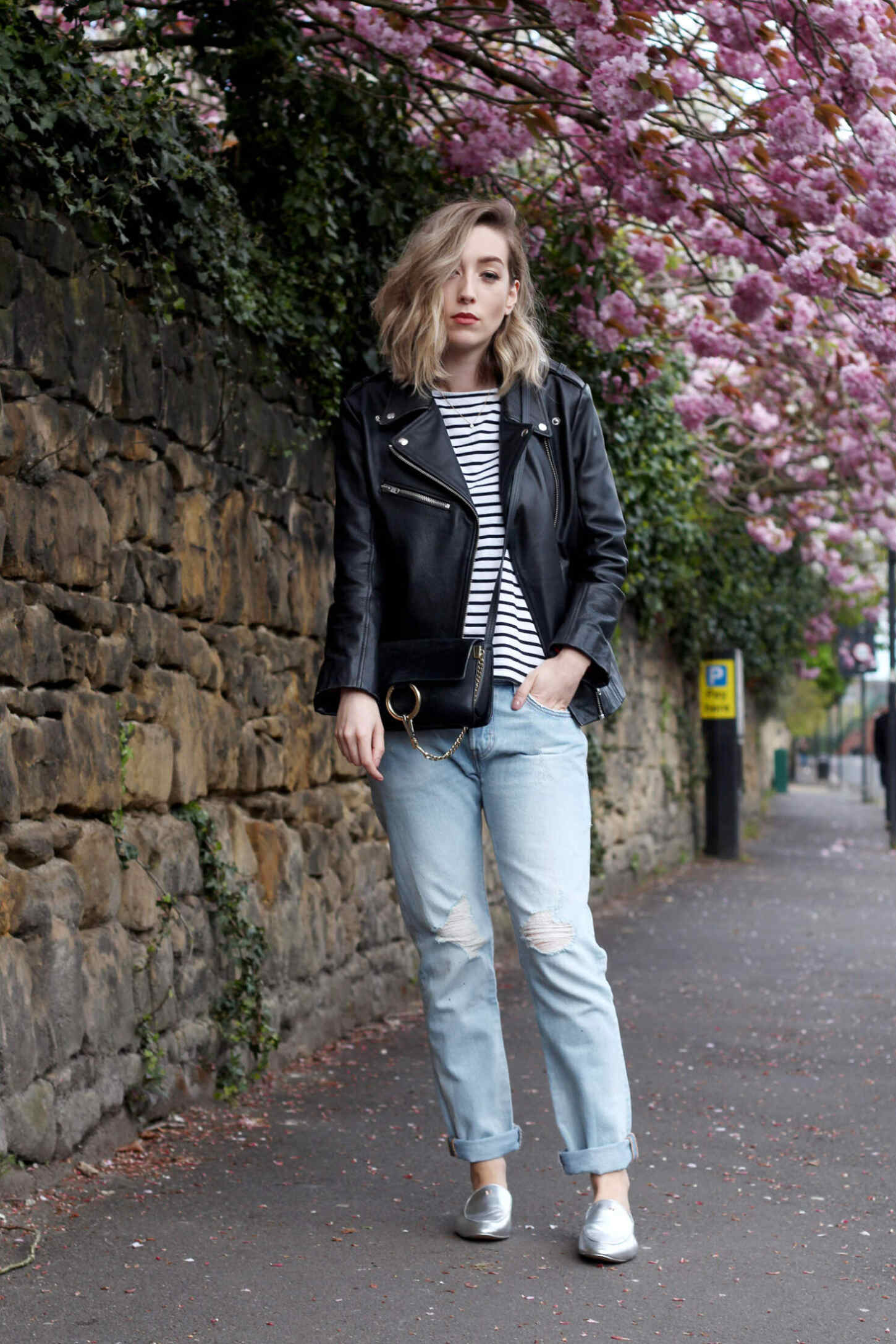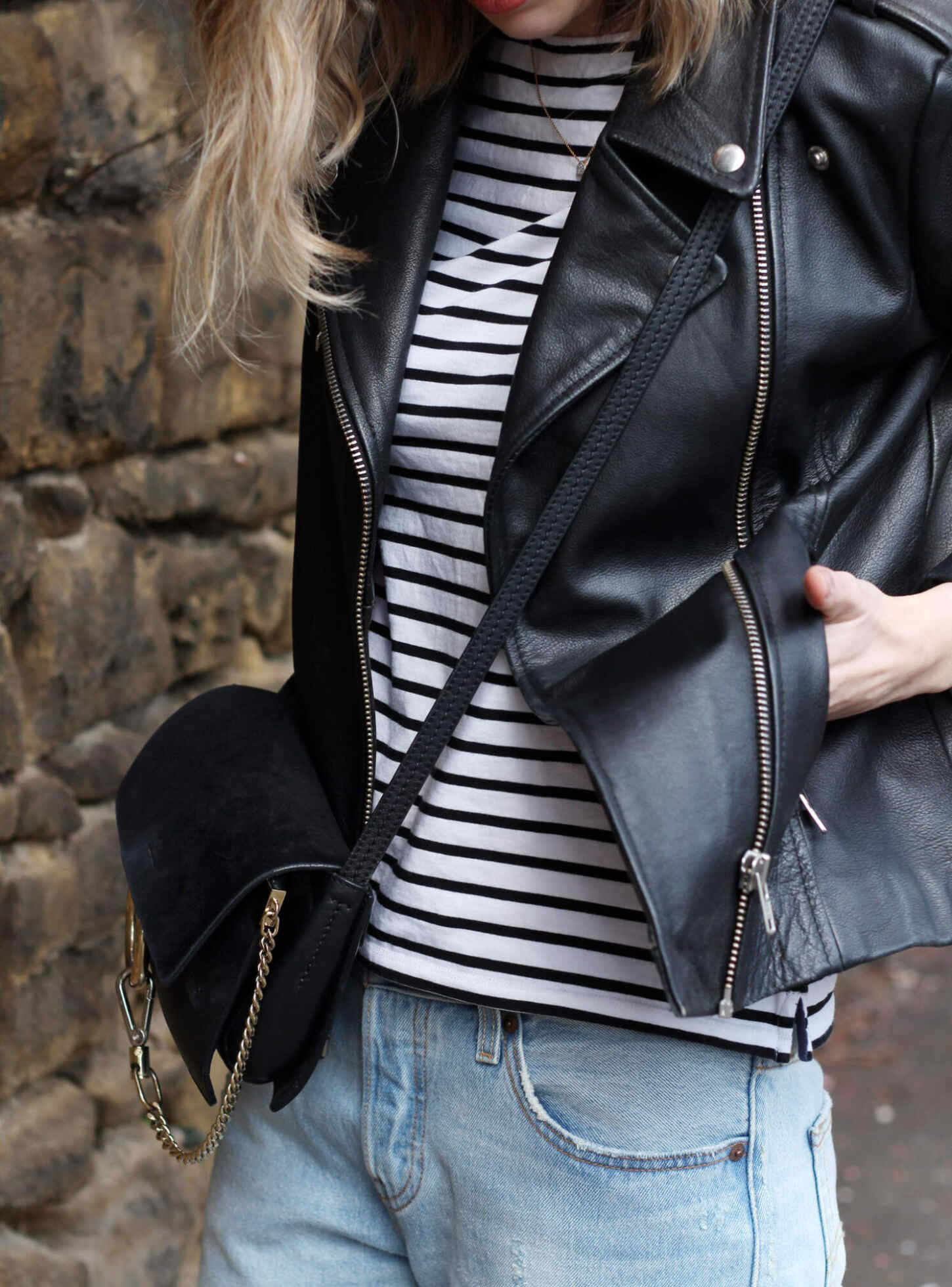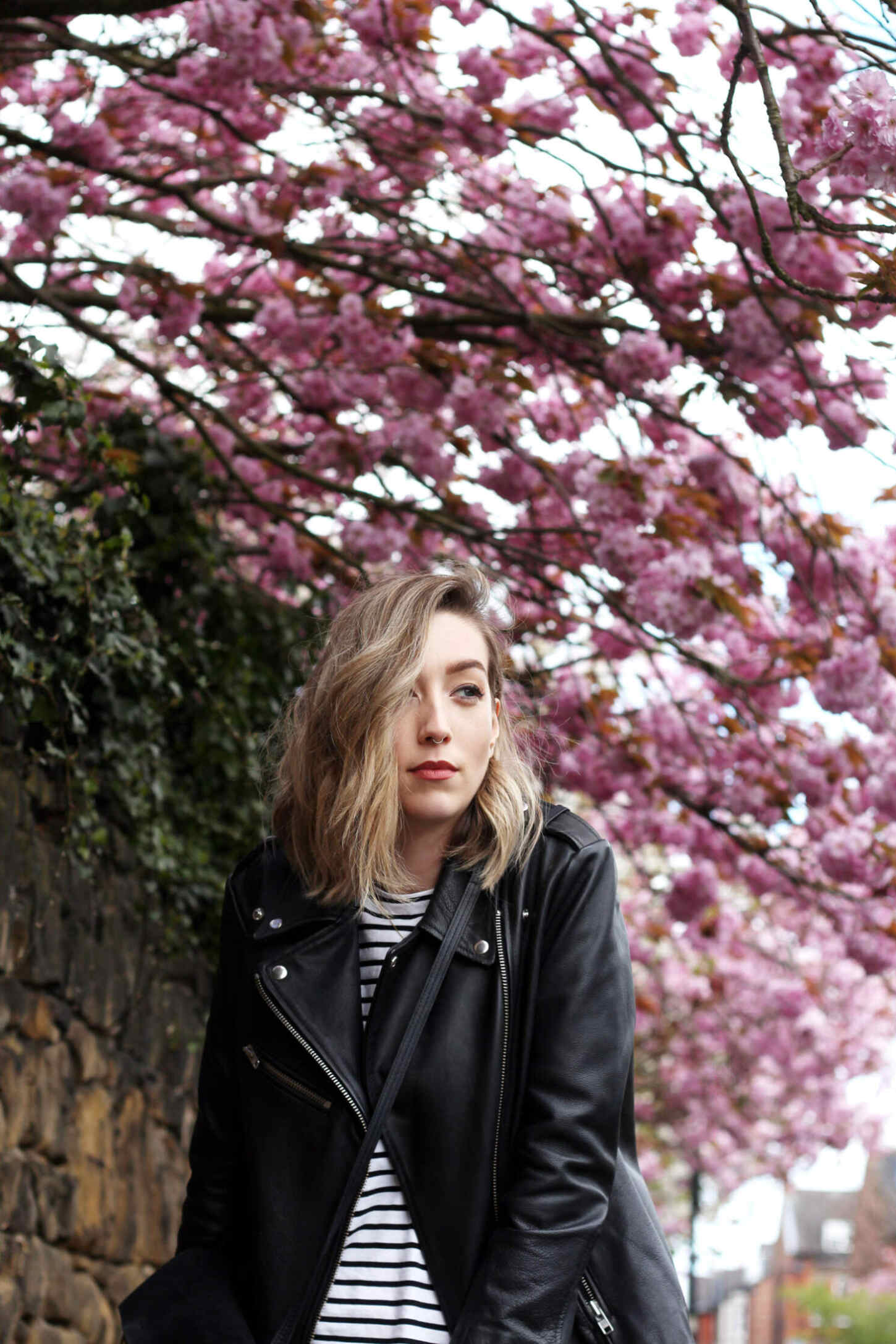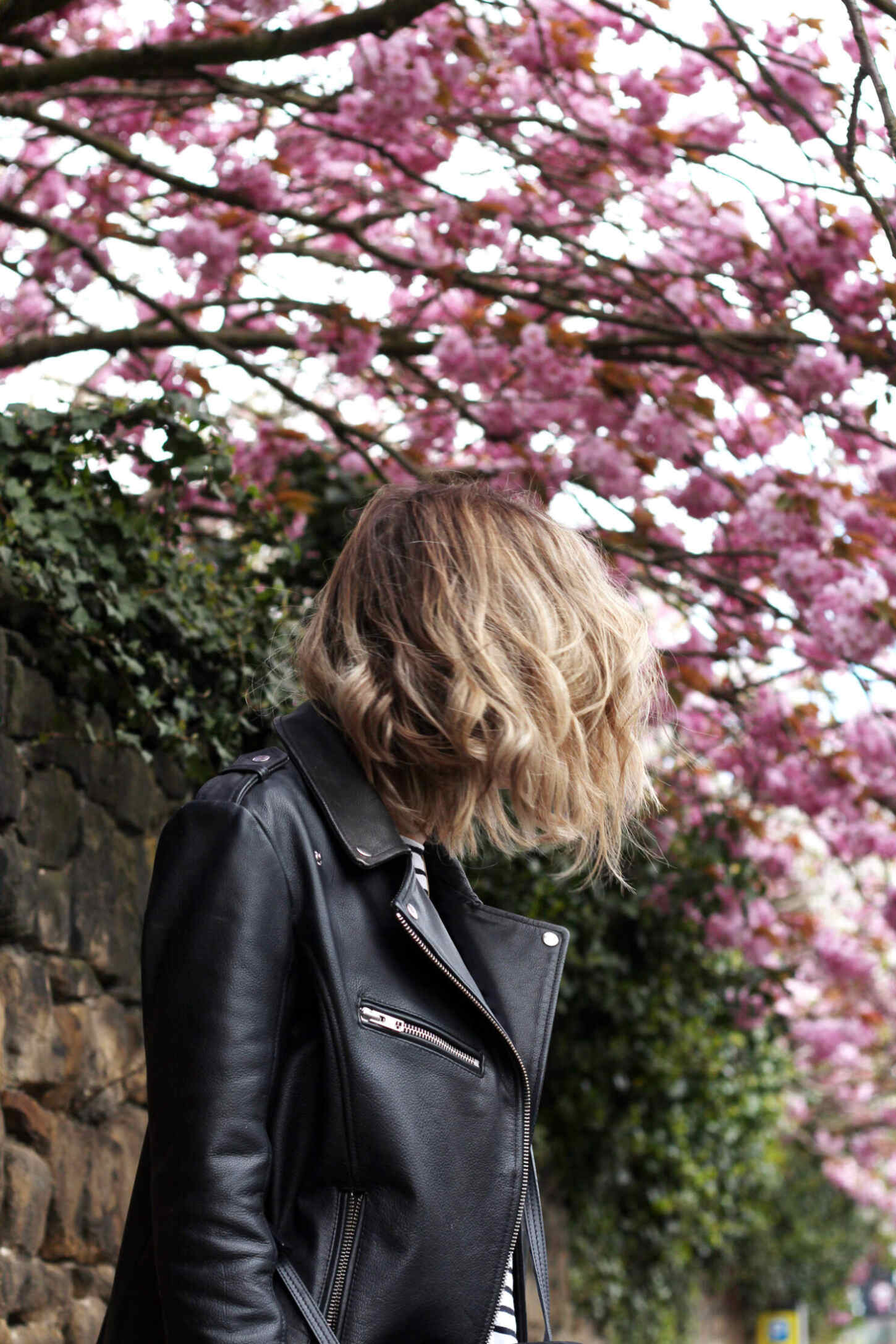 Welcome to the outfit I've been wearing pretty much non-stop over the past week or two. I never thought I would suit or get used to wearing boyfriend jeans, but here we are. They're just so comfortable - I feel like I've been missing out! I feel like stripes and a leather jacket go together seamlessly too, so they've been the obvious choice for an easy, throw-it-on look which ticks many style boxes.
The star of the show has to be the shoes though. Ted Baker have always been a little girly for me, but their recent collection has had some absolute gems in it. These loafers are insanely comfortable (seriously, so soft) and can be worn with the backs up or down which definitely makes them more versatile. I have been after a pair of silver shoes for a long time now, so these fit the bill perfectly!
Going back to their S/S offering, they really do have some great shoes. I particularly love this cut out dream which you could run around in all day due to the heel height, these wear-them-with-everything sandals in the perfect colourway and these very designer looking sliders which are ideal for Summer holidays. Definitely have a peek at Ted Baker's new S/S range - there's loads of great styles available!
O U T F I T D E T A I L S
JACKET: URBAN OUTFITTERS
TOP: BODEN
JEANS: LEVIS 501'S
SHOES: TED BAKER
BAG: CHLOE