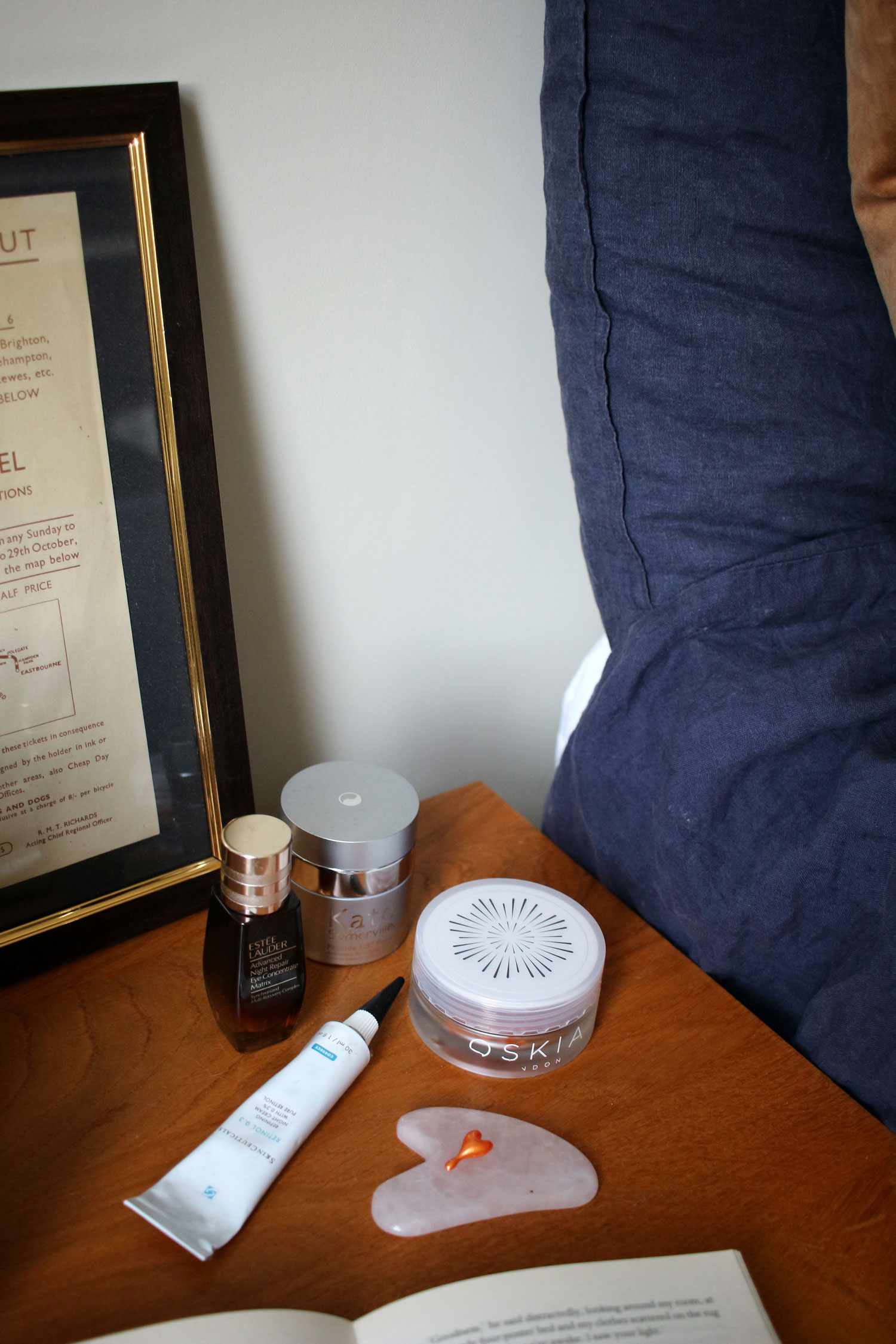 As my skin seems to be having a bit of a freak-out for the first time in years, my beauty routine has been stripped back to products that I know and love. I'm opting for ingredients that I trust - AHA, some retinol, vitamin C, ceramides - in the hopes that my skin will get over the meltdown it's currently having.
So, after cleansing my face on a morning, I've been using the Oskia Super C Smart Nutrient Beauty Capsules which are basically vitamin C capsules that you break open and it gives you the perfect dose of oil for your face. They smell like oranges, too, which is a bonus, but I find it gives my skin a boost of radiance and makes it feel incredibly smooth and hydrated.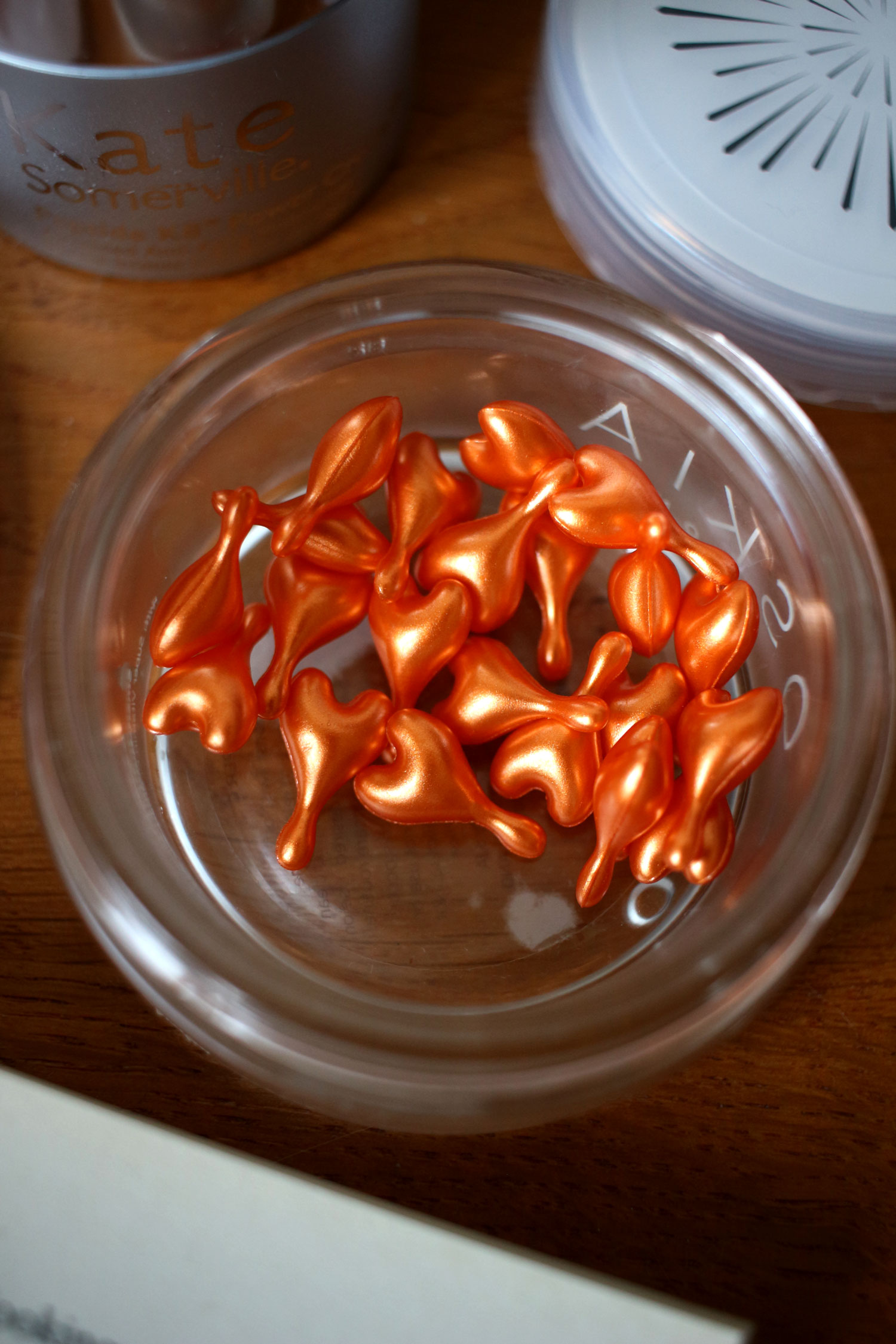 More often than not, during the day, I'll apply this (and my eye cream) and nothing else because it feels like enough for my skin. On an evening, I like to layer a few more products. I'll always double cleanse my skin - currently using the Clinique Take The Day Off Balm (a long term favourite) - and then follow it up with my eye cream. I'm currently using the Estee Lauder Advanced Night Repair Eye Concentrate Matrix, which is a serum-like fluid which blends easily into skin. It feels very silky to apply, but hydrates the eye area well. The applicator doubles up as a treatment, too, as it's metal so you can depuff and smooth your eyes at the same time as applying the product.
I'll follow this up with the SkinCeuticals Retinol 0.3% Cream which I apply and leave around 20-30 minutes before applying moisturiser. If you're new to retinol, it's a good one to start with but it is still quite strong so you need to build up your tolerance to it. Expect some peeling, but once your skin is used to it, it gives your complexion the most beautiful, refined look! It's worth the perseverance.
Once that has settled in, I've been using the Kate Somerville Peptide K8 Power Cream. I originally tried this in a Caroline Hirons beauty box, and I had to repurchase it. It's a truly beauty moisturiser. Spendy, but amazing. Nothing makes my skin feel so plump and hydrated than this. I thoroughly recommend it!
Finally, if I've had a particularly stressful day or just want to release some tension from my jaw (as that's where I tend to hold it), I'll either massage my face with my hands or use a Gua Sha. There are plenty of them around, all ranging in price, but something cold on your face is lovely on an evening!
So, that's my current routine. No spritzes or fancy treatments at the moment until my skin chills out a bit, but products that do what they say on the tin! Got to love those staples, huh?