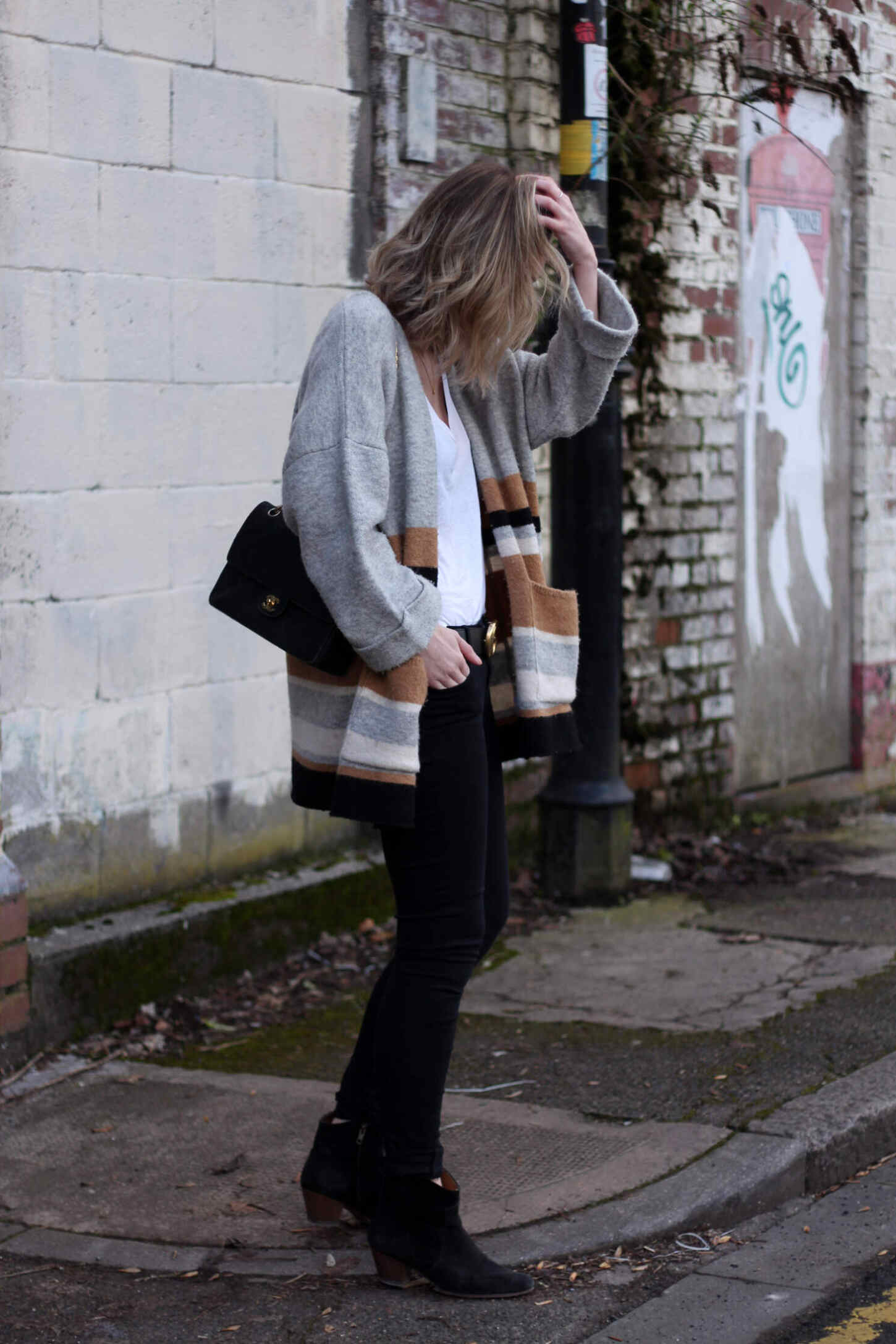 I always think that a pair of jeans and a tshirt is never 'blog-worthy' as it's just such a plain outfit, right? Nothing to write home about? I've decided to change my thoughts on the subject as I've been wearing this combo day in, day out and I am obsessed with the power simple dressing has on me and how I feel about the way I look.
Wearing the perfect fitting jeans and a tshirt that's neither tight nor too baggy - lil bit of cleavage on show - and a good pair of boots is a) easy to throw on and b) makes me feel like I'm wearing a much better outfit. It's a good basis for accessories, too, so you can think very little about your outfit and jazz it up with your favourite bag or belt.
I think the humble jeans and tee is an underrated style, even though you always see it in those 'off-duty models' pages in the magazines which I always wrote off because I'm not as slim and leggy as those gals.
But screw it, I've decided I'm going to give more attention to this simple style. I'm not going to exclude it from my blog because it's basic or boring - it weirdly gives me confidence when I wear it and it makes me feel good. Well fitting clothes go a long way, guys.
Helen x
CARDIGAN - TOPSHOP (OLD)
TSHIRT - H&M
JEANS - J BRAND
BOOTS - ISABEL MARANT
BAG - CHANEL
BELT - GUCCI