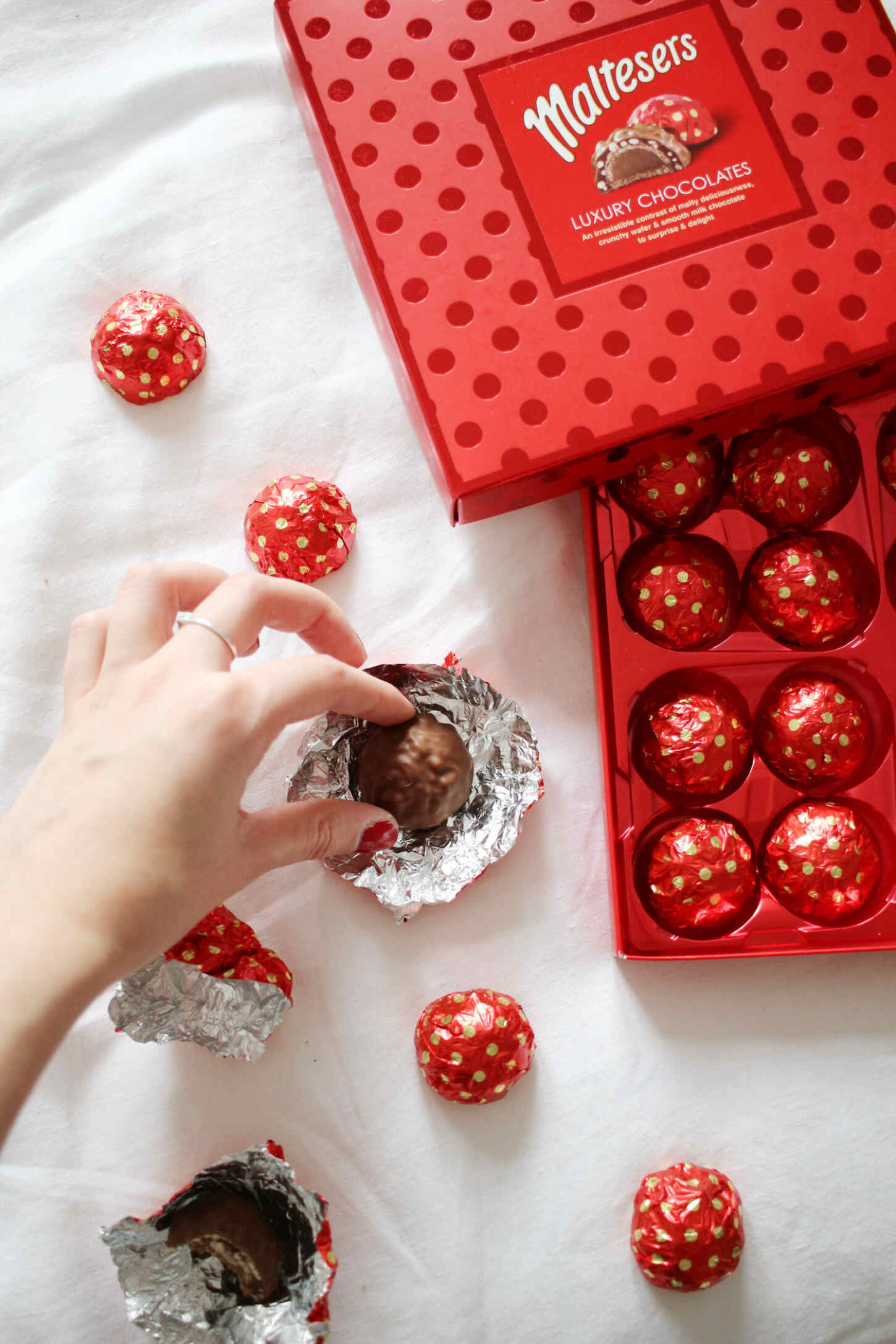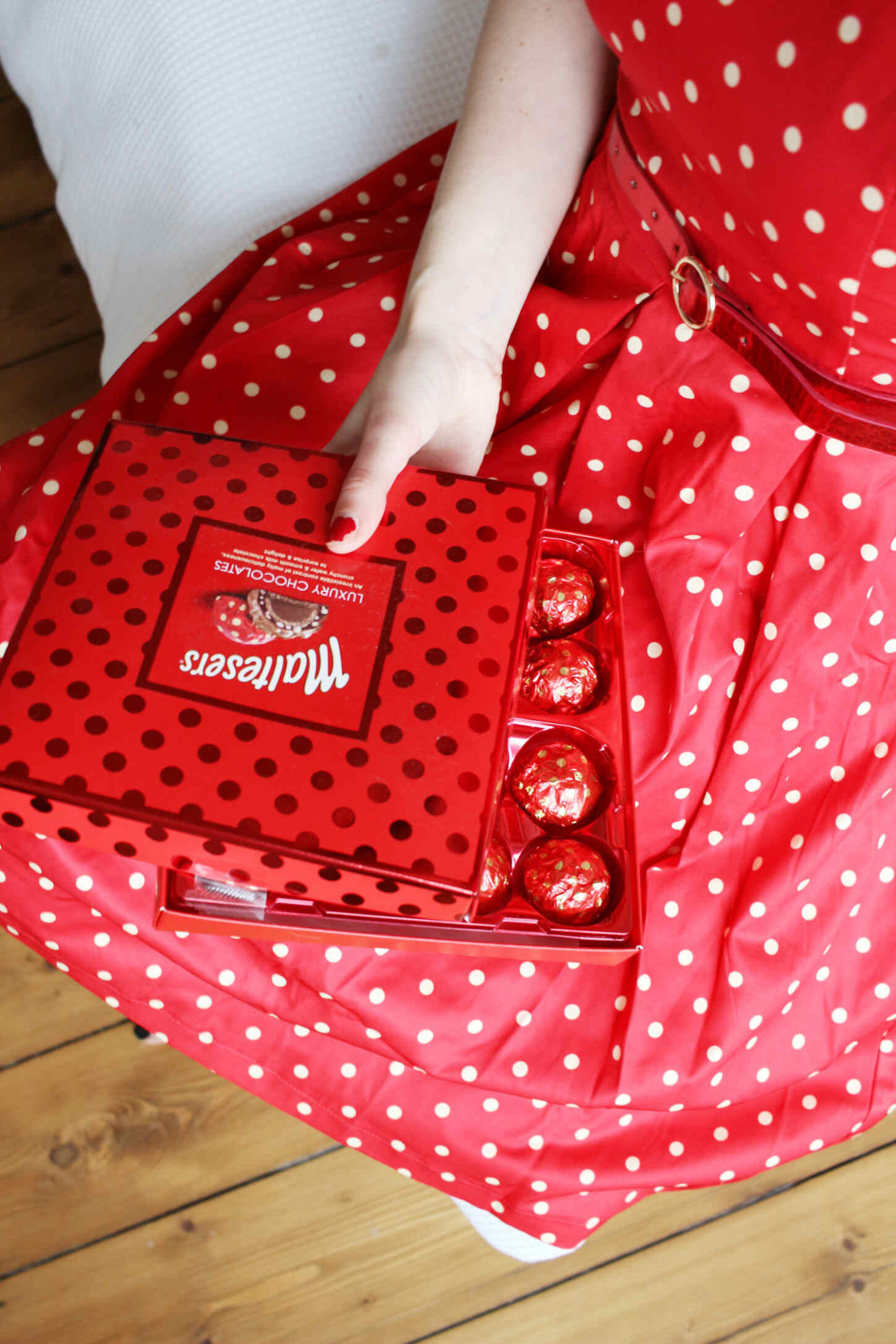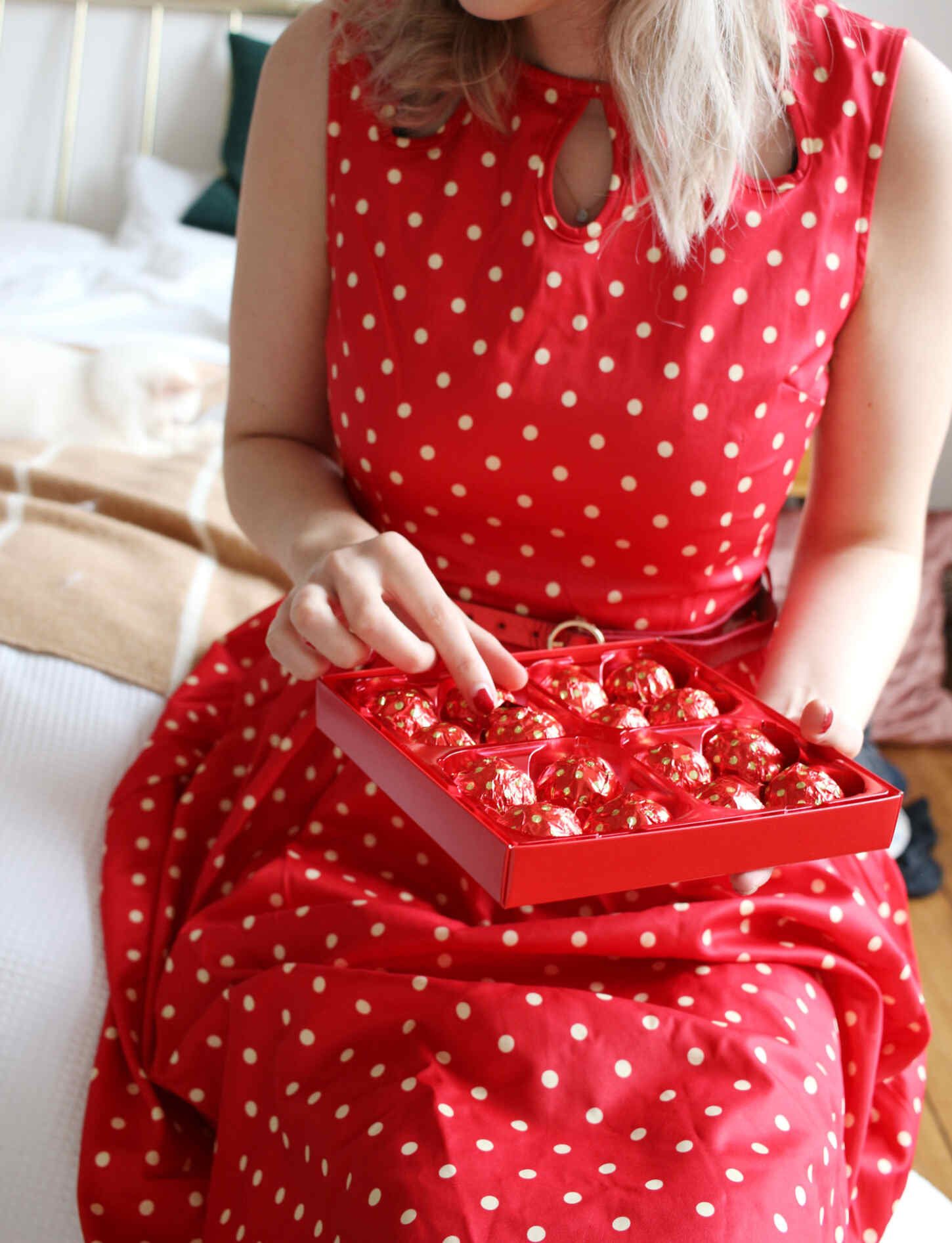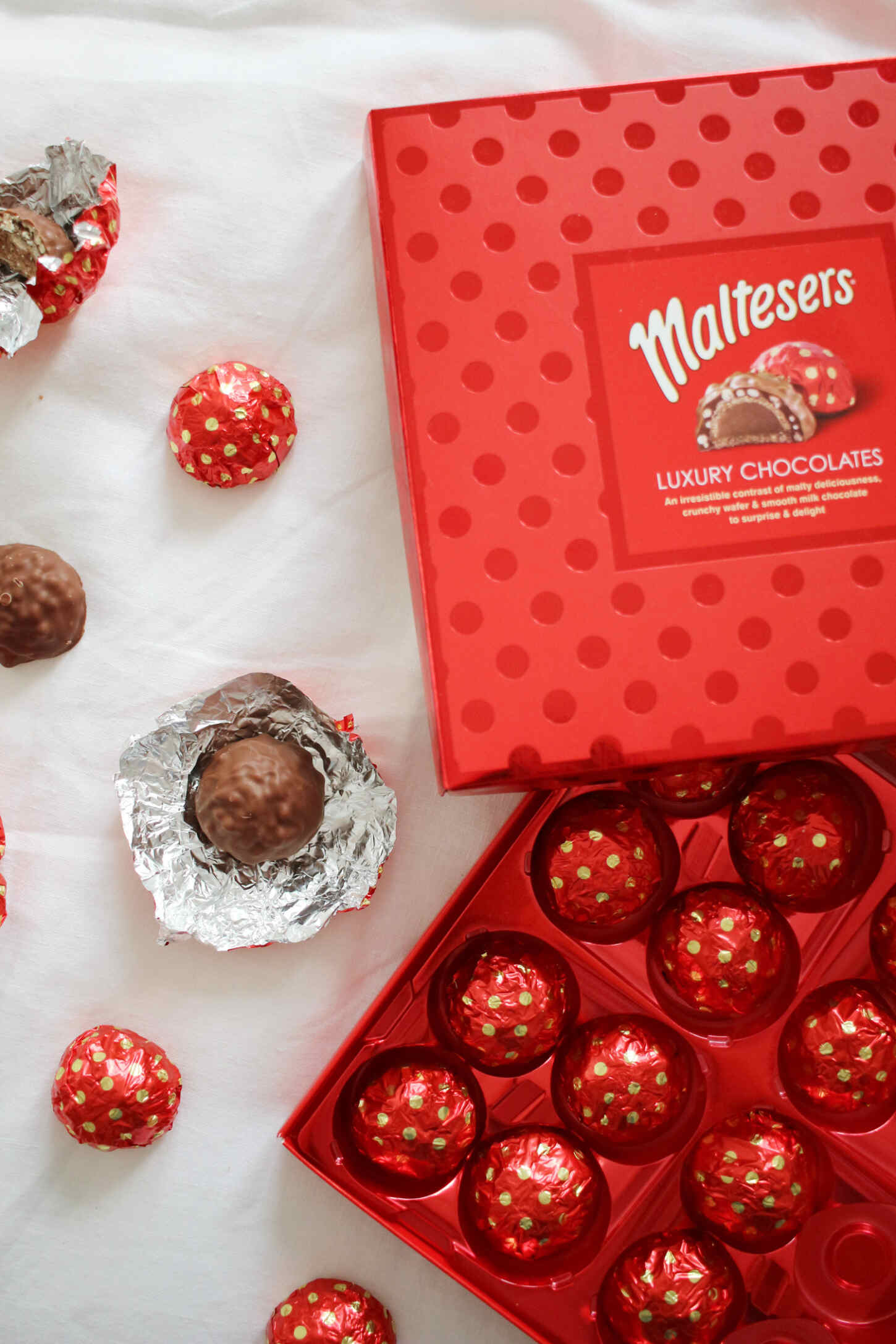 YES, THERE'S A MALTESERS DRESS
You may remember my last post on the amazing Maltesers Luxury Chocolates that has just launched into stores, but I'm back again tempting you with another bite of delicious chocolate, wafer and that classic malty Maltesers taste that we all love.
You can get your mitts on them more easily now, too! Not only are they in Debenhams, but they're also launching into Sainsbury's (available now, RRP £7) and have created a limited edition dress with vintage pros Lindy Bop.
The dress, as you can see in this post, reflects the classic Malteser polkadot pattern in their signature bright red hue. It has cut outs at the neck which are very flattering and add detail, the shape is tailored and pinched in at the waste for a real vintage feel and it falls to a just-below-knee midi length on me which I love. It also comes with a metallic belt which adds an extra bit of somethin' somethin' to the whole look.
This is a limited edition number, though, so be quick if you want to snap it up. I could definitely see a lot of people who love vintage styles who would want this and, in my opinion, the material and fit are both really lovely!
It's £35 and available from the Lindy Bop website which you can find here. You'll also get a free box of the Maltesers Luxury Chocolates too, so that's even more of an excuse to treat yourself if I'm being perfectly honest. 16 excuses, to be exact... Just sayin'
Make sure you pick up a box when you're in Sainsbury's next or snap up the dress while you can!
Helen x