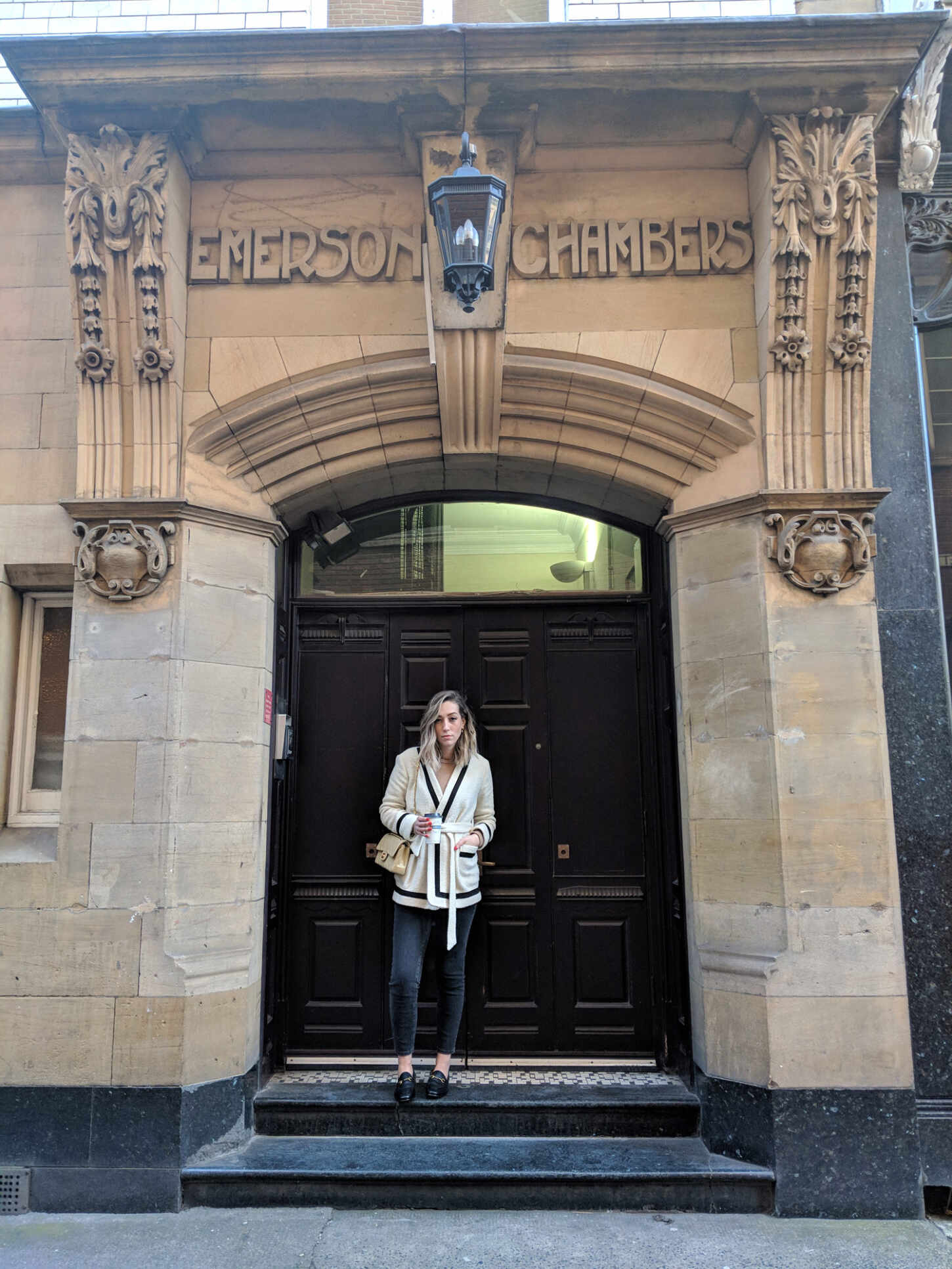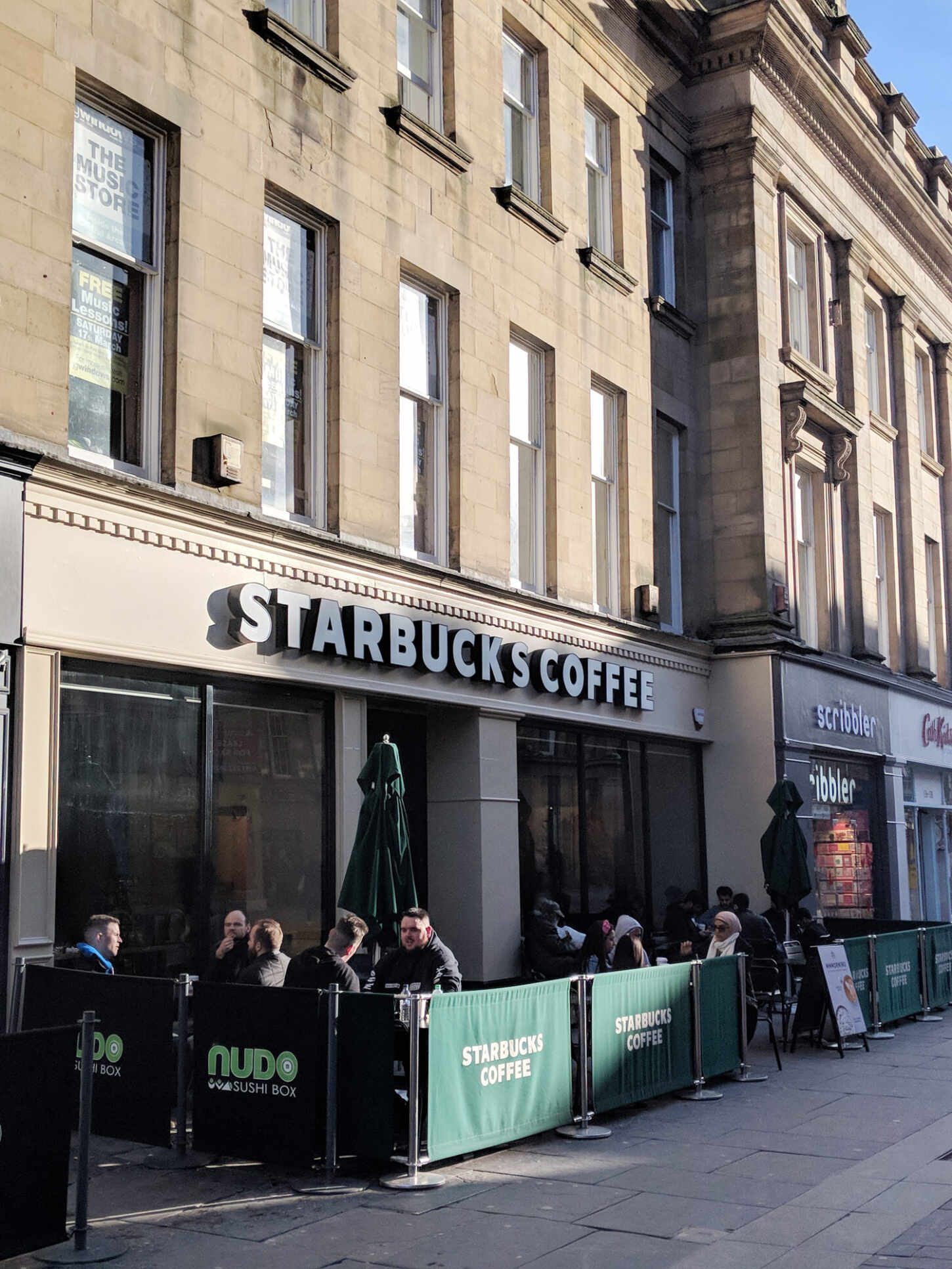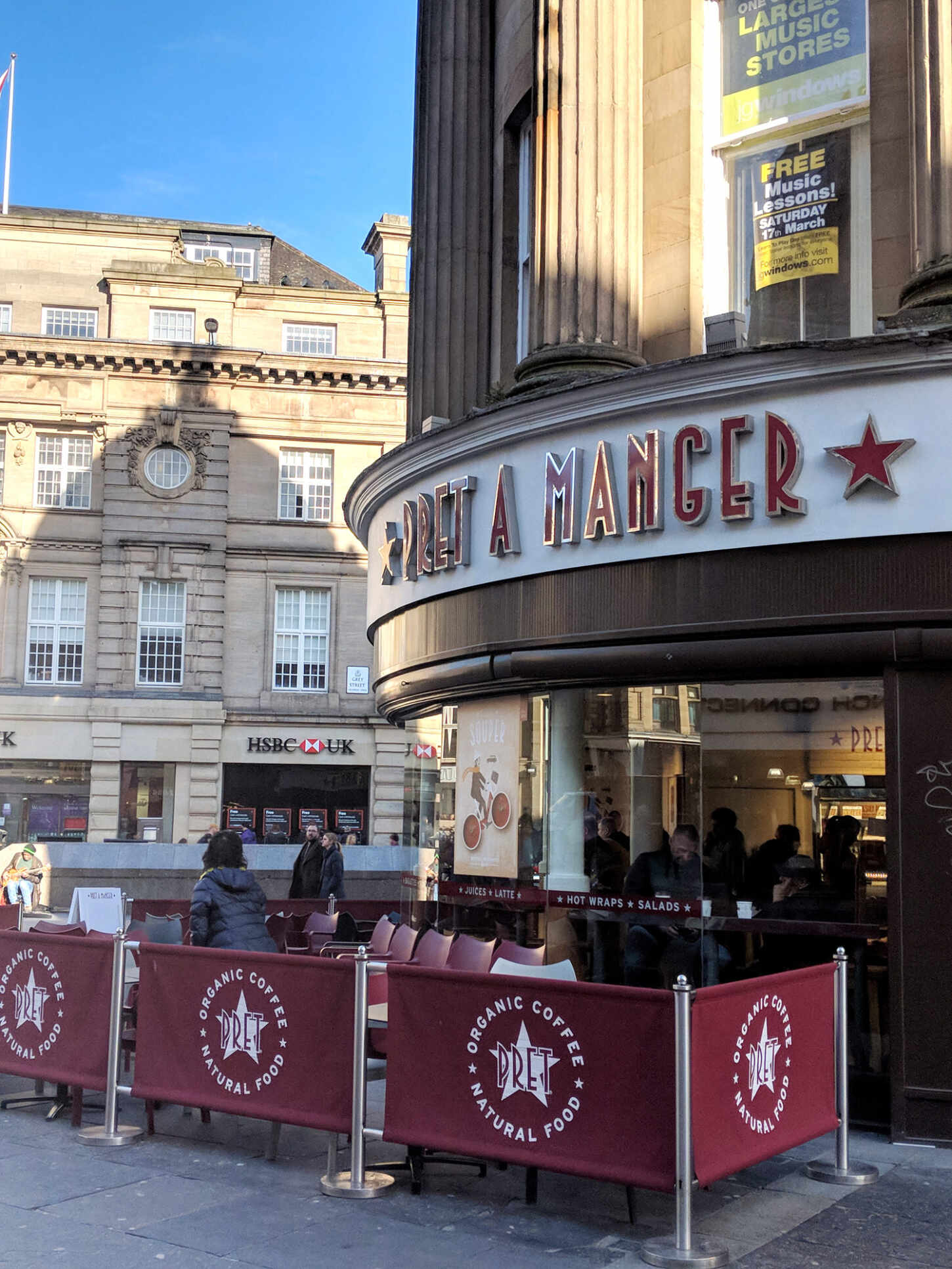 The Coffee Taste Test
I'm one of those people who used to order only a hot chocolate when I went to a coffee shop. I loved the smell of coffee, but I hated the taste. It's only since I started renovating our flat - in Jan/Feb with zero heating - that I came to love a bigger array of hot drinks because they literally got me through the day. It started with tea (I now have a 3 per day habit) and now I've slowly moved onto liking coffee more and more, so when Greggs asked me to taste test their coffee and compare it to other coffee chains, I totally had to. It's given me such a good opportunity to try everything out and helps me decide what I like!
I'll be reviewing each place on taste, value for money, aroma, visual appeal and sustainability plus giving you my overall thoughts and a rating, so let's start with Greggs themselves...
Greggs
Drink ordered: Latte
Taste: The coffee had a lovely taste without being too strong. It wasn't bitter in the slightest and I feel like the coffee to milk ratio was perfect for me, as a newbie coffee drinker.
Value for Money: at £1.75 for a regular size drink, you honestly can't complain.
Aroma: I adore the smell of coffee, but this one did smell particularly nice/strong considering how inexpensive it is too.
Visual Appeal: As you can only get it to take away, you're limited to how it looks in the takeout cup which isn't a big deal to me. I mean, I'm a Geordie, disliking the Greggs branding is practically blasphemy.
Sustainability: Greggs have a great ethos behind them and a whole section on their site for social responsibility. They have a partnership with Fairtrade and give a lot back to the community too. All round good eggs.
Overall Thoughts: From the cost to the taste, I can't find anything wrong with Greggs. If you don't want anything fancy, then they're your guys (though they do have a great range available, vanilla latte or flat white, anyone?). They're always easy to buy from, there's hardly any wait time in a queue and you can pick up a sausage roll at the same time as your coffee, just sayin'...
Rating: 4/5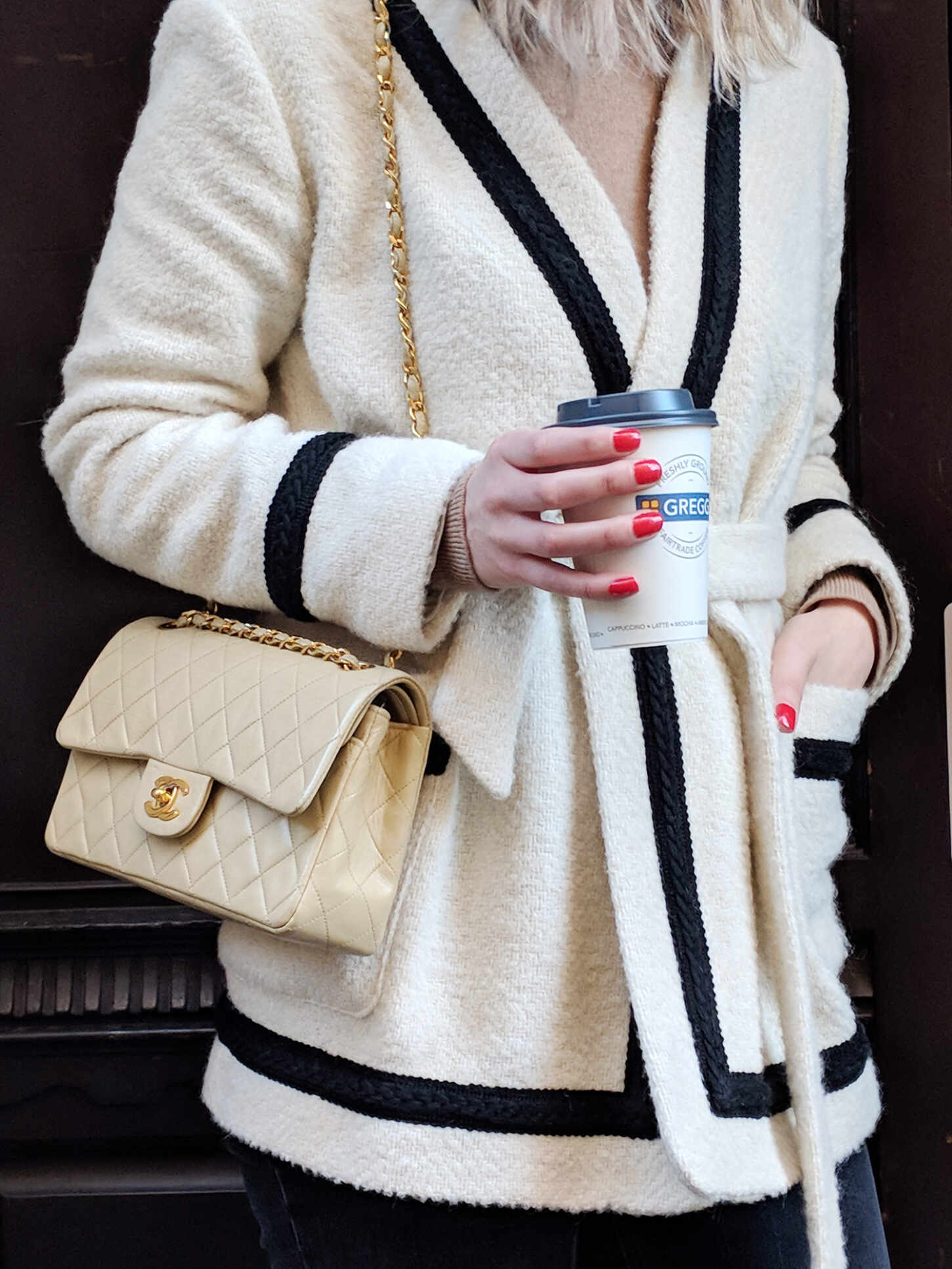 Costa
Drink Ordered: Latte
Taste: Costa is fine, in my opinion. Just fine. The coffee tastes pretty standard to me!
Value for Money: A medium size latte is around the £2.45 mark, which makes it more expensive than Greggs but I do tend to sit in which you have to factor into the cost.
Aroma: I do think Costa always smells lovely.
Visual Appeal: Sitting in and getting a coffee in a tall glass always looks good. I do like their branding on the takeout cups too.
Sustainability: They are part of the Rainforest Alliance and have the Costa Foundation to help kids around the world. Their cups are made from recycled material and their coffee roastery is run on 100% renewable energy with 0% waste to landfill.
Overall Thoughts: Costa isn't the first place I would pick for a hot drink - especially since they haven't brought back their orange hot chocolates, they're basically dead to me now - but I have no issue with their actual products! I do think they're quite expensive, however.
Rating: 3/5
Pret
Drink Ordered: Latte
Taste: I know a lot of people love their coffee - my parents included - but I'm quite indifferent! It's fine, but nothing I would run back for.
Value for Money: A latte is around £2.35 in Pret, which makes it a bit less than Costa but still on the more pricey side of the coffee branches.
Aroma: Similarly to Costa, Pret smells fine.
Visual Appeal: Pret looks ok and I do like their branding, but it's nothing exciting.
Sustainability: Pret reduce the cost of your coffee by 50p if you bring your own cup, plus they have other animal welfare and recycling initiatives in place. They started doing these in 2017, so they're getting better. They also have exclusively veggie branches which I love the sound of!
Overall Thoughts: I do like Pret and their food is delicious, but I'm 50/50 on their coffee. There's nothing wrong with it, but it's a bit of a shrug to me.
Rating: 3/5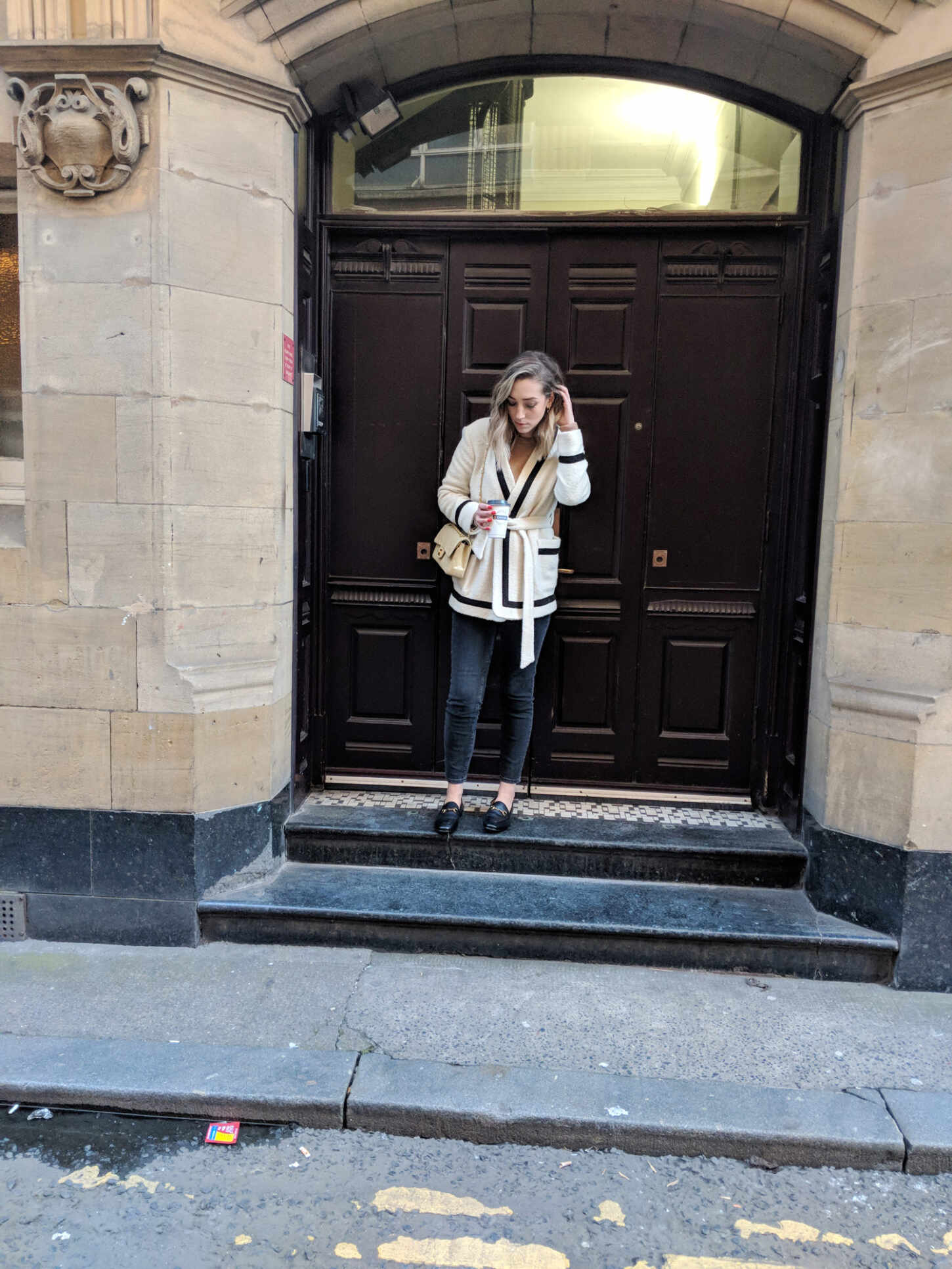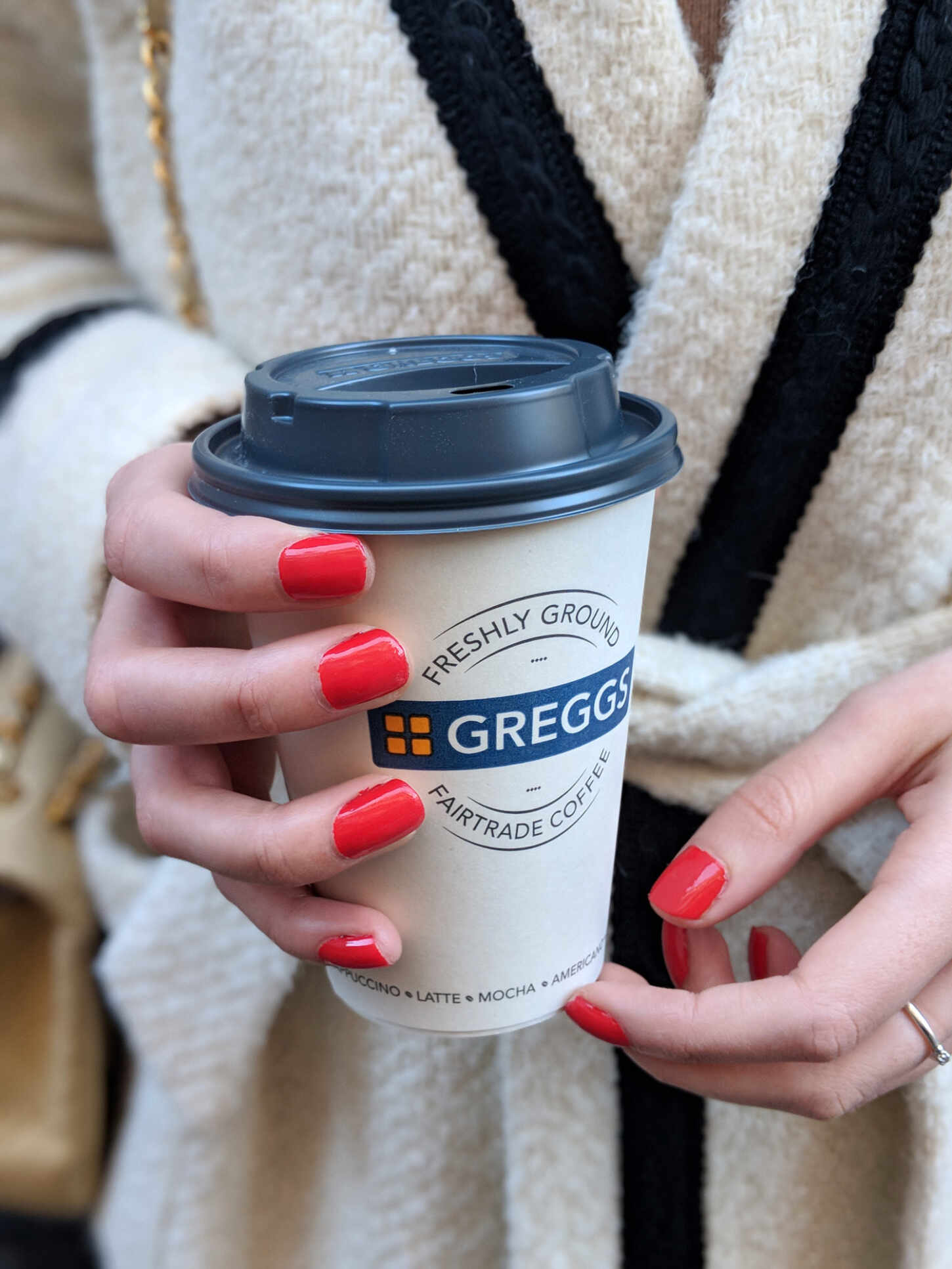 Starbucks
Drink Ordered: Latte
Taste: I must admit I do really like Starbucks. Their latte is rich but the coffee isn't overpowering - a perfect option for those just getting into coffee like me.
Value for Money: At around £2.25 for a small and £2.60 for a medium, Starbucks does come in at the higher end of the scale. I do like sitting in, so I'm fine to pay for the experience.
Aroma: I love the smell of Starbucks, I cannot deny it.
Visual Appeal: I feel like everyone has a thing for the Starbucks branding - hashtag basic - but I love it too. Their coffee always looks nice.
Sustainability: 99% of their coffee is ethically sourced, they help to train young people and they're working on making their coffee cups more sustainable. They do seem to be a bit behind on that front, however.
Overall Thoughts: I kinda love Starbucks, I'll be honest. Their hot chocolates are my fave and the coffee is really nice. I also love their caramel frappuccinos in Summer too.
Rating: 4/5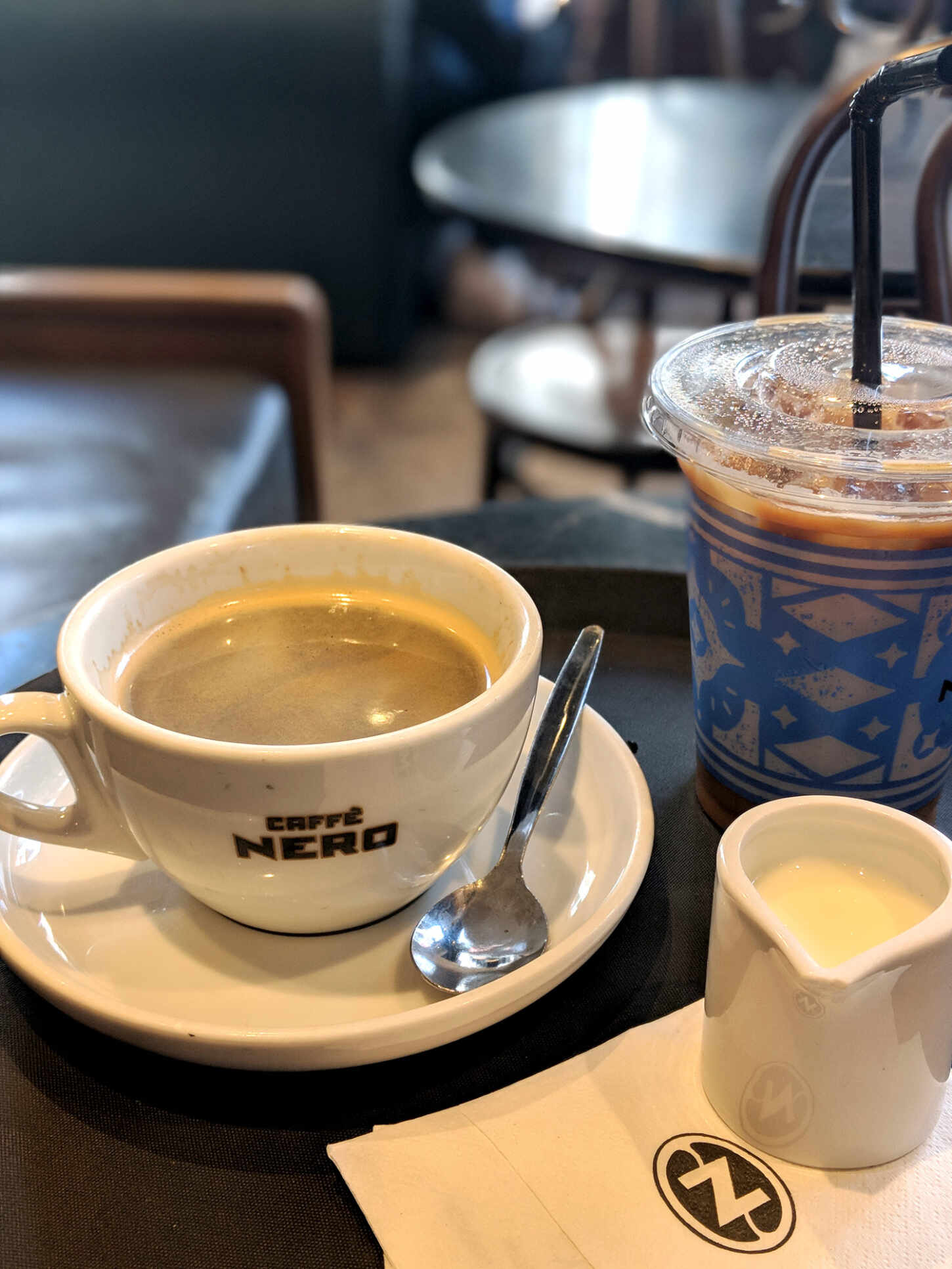 Cafe Nero
Drink Ordered: Latte (above, not pictured)
Taste: I feel like coffee in Cafe Nero is definitely stronger than a lot of other places. It has a lot of body but it isn't bitter.
Value for Money: A regular latte is about £2.35 to take out (or an extra 10p to sit in) which is in the same price range as the others.
Aroma: Cafe Nero's coffee smells nice. Pretty standard!
Visual Appeal: It does look nice and I do like their branding.
Sustainability: They use a lot of ambiguous wording on their website, so it's not easy to know exactly where they stand in actual facts and figures. They say their farmers are 'fairly rewarded' but don't mention actual Fairtrade or any other stats. They also say they're 'working with' the Rainforest Alliance to get certified. They don't mention anything else about sustainability, recycling or the environment.
Overall Thoughts: I do like Cafe Nero if I want a stronger coffee. I've tried their Mocha too and it's good, but I'll be honest, I usually get a tea from here as I prefer it!
Rating: 3/5
Overall Thoughts
I really like Greggs and Starbucks so they would be my top choices. Greggs is a great grab-and-go option, as their coffee is extremely reasonably priced and they do have great ethics behind them. Starbucks is a bit of a luxe option in comparison, but I can't really fault them on taste. I would say overall that Greggs wins purely on value for money though!