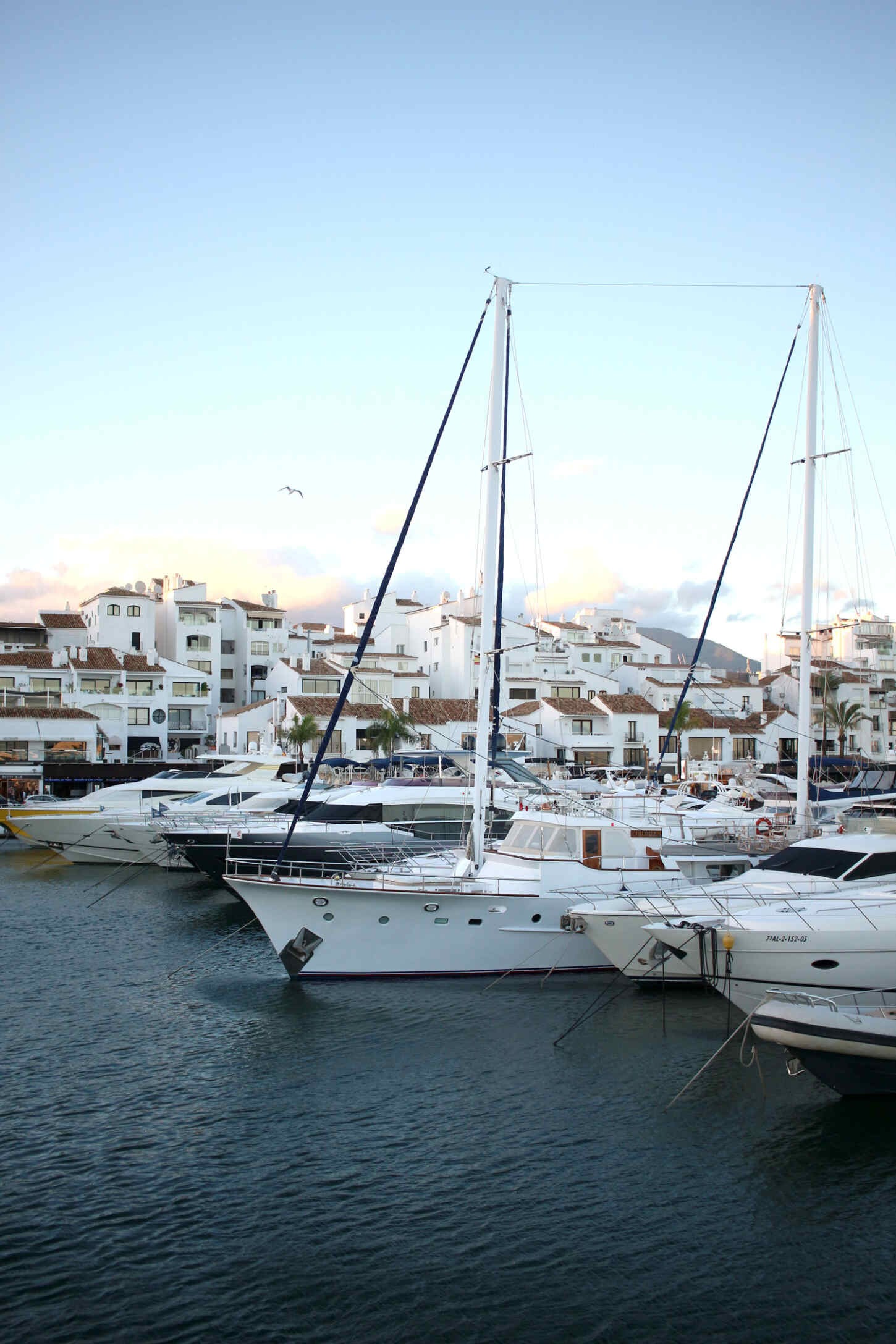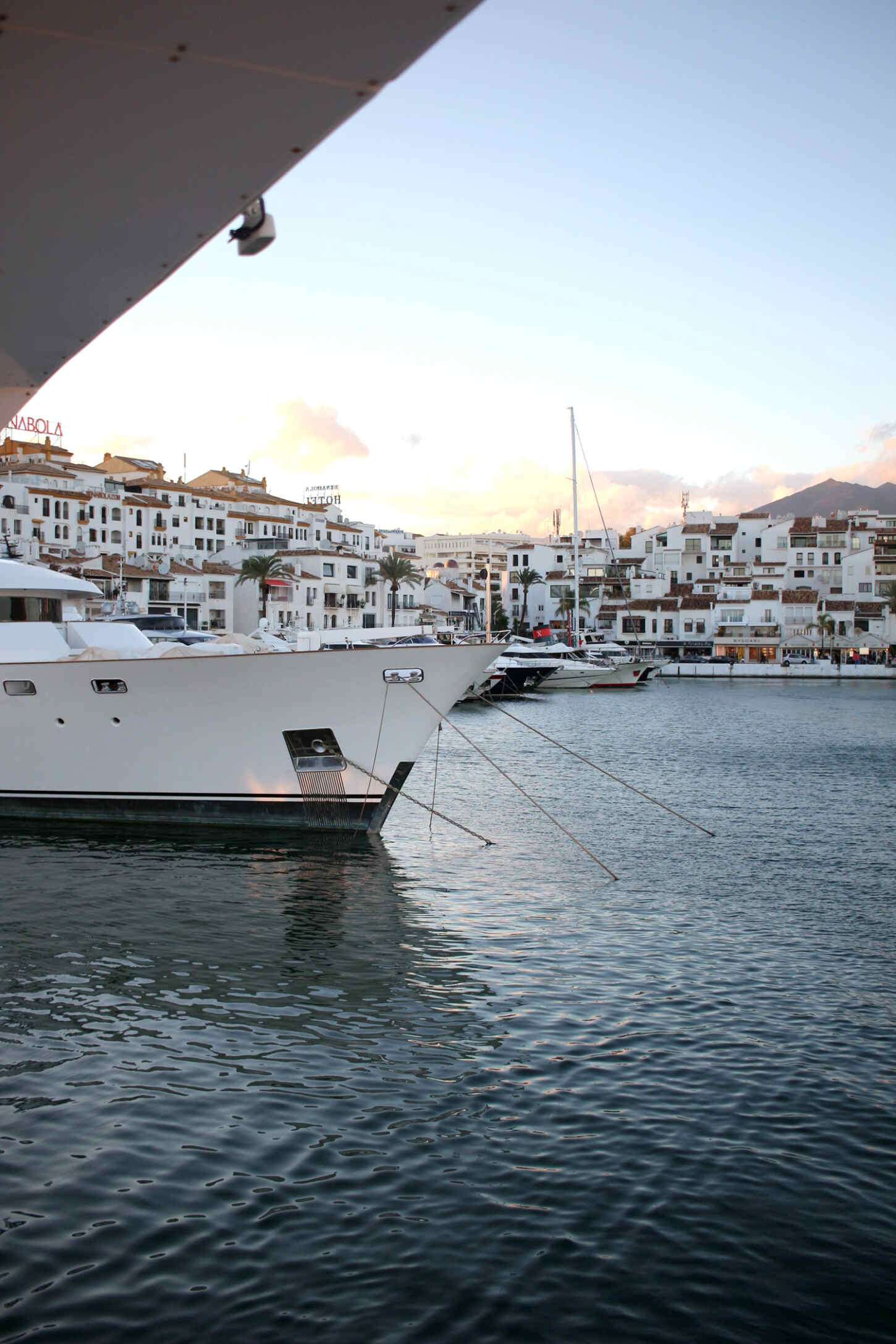 You may have heard of this place as I think it's what makes Marbella the luxe destination that it is.
As you pull near, you'll note the beautiful white buildings and pretty streets. Walking down to the front, expensive cars line the harbour. I don't mean your odd Porsche, I mean expensive doors-that-go-up-hundreds-of-thousands-of-pounds cars. But this isn't a patch on the yachts. Yup, this is the destination if you've got a bit of dosh (or a few mil) in your pocket. The boats are so impressive to see and I loved trying to guessing who owned them - one was owned by the King of Saudi. Eek.
Anyway, it's a nice place to spend an afternoon and have a wander. There's every designer shop you could want (though I weirdly didn't spot Chanel) from Louis Vuitton to Dior and Hermes. There's plenty of restaurants and bars too, so we stopped by one right next to the front. We opted for nachos, chips, wine and cider and watched everyone go by for a little while. It wasn't that expensive either!
I would definitely get the ferry back to old town Marbella if you can, as it's much better and cheaper (8 euro vs 25+ euro) than a taxi. Plus, you'll get some gorgeous views of the harbour as you leave, as well as the coast with the mountains which is a very pretty sight to see - especially as sunset!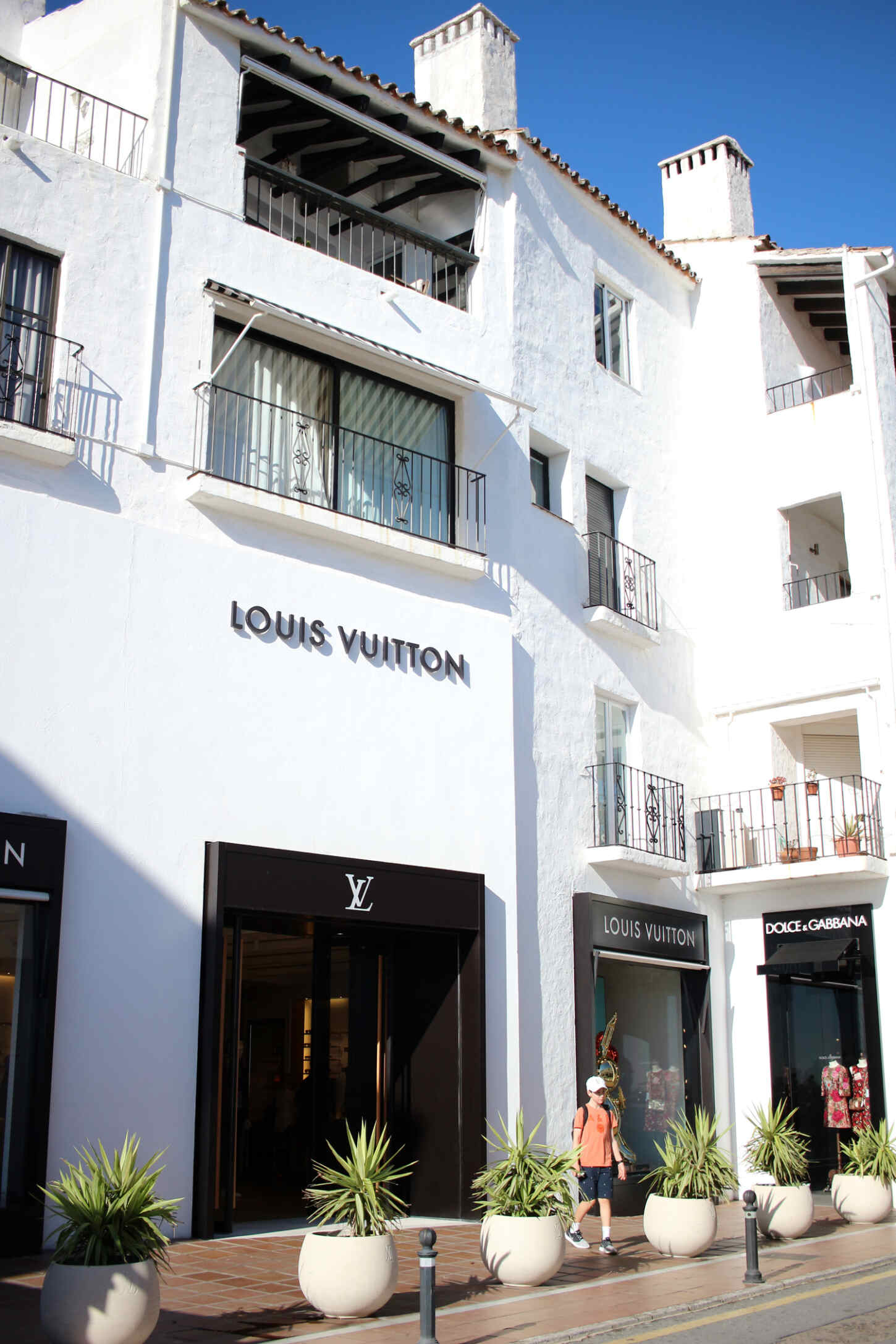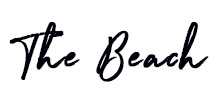 I know you're probably thinking 'what, the beach? Obviously Helen' but hear me out. I visited two beaches while I was in Marbella, one was a five minute walk from our hotel and the other was at Puerto Banus and both were really pretty.
We accidentally got a bit lost on our first night after my sisters terrible directions we wandered a bit too far down the beach, but it was such a nice walk and the sunset was really beautiful too!
We spent an afternoon at the beach on the day before we came home which was nice. I got to read a bit more of my book, accidentally turned the front of my legs a nice pinky hue (oops) and wandered along the (cold) water. There wasn't many people about, so it was like having the whole beach to ourselves which was nice, too.
The hotel was located in a rather expensive area so we walked back to the hotel via some pretty darn nice houses. I'm talking tens of millions, so it was a 'ohhhh look at that one' moment every few meters. I am a bit house obsessed, so it's one of my favourite things to do (as sad as that might be haha)
You can check out my review of the beautiful hotel I stayed in here, if you fancy reading.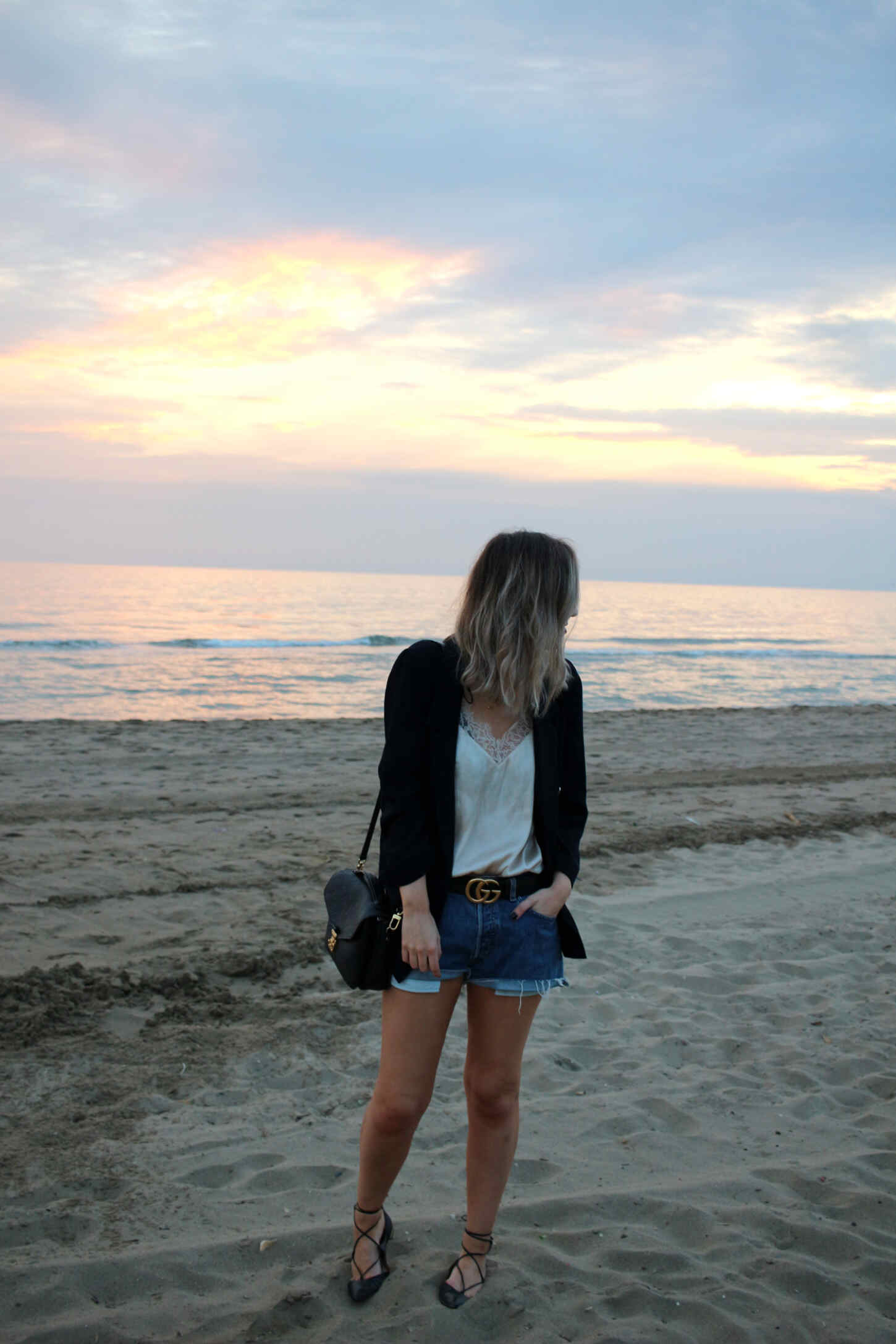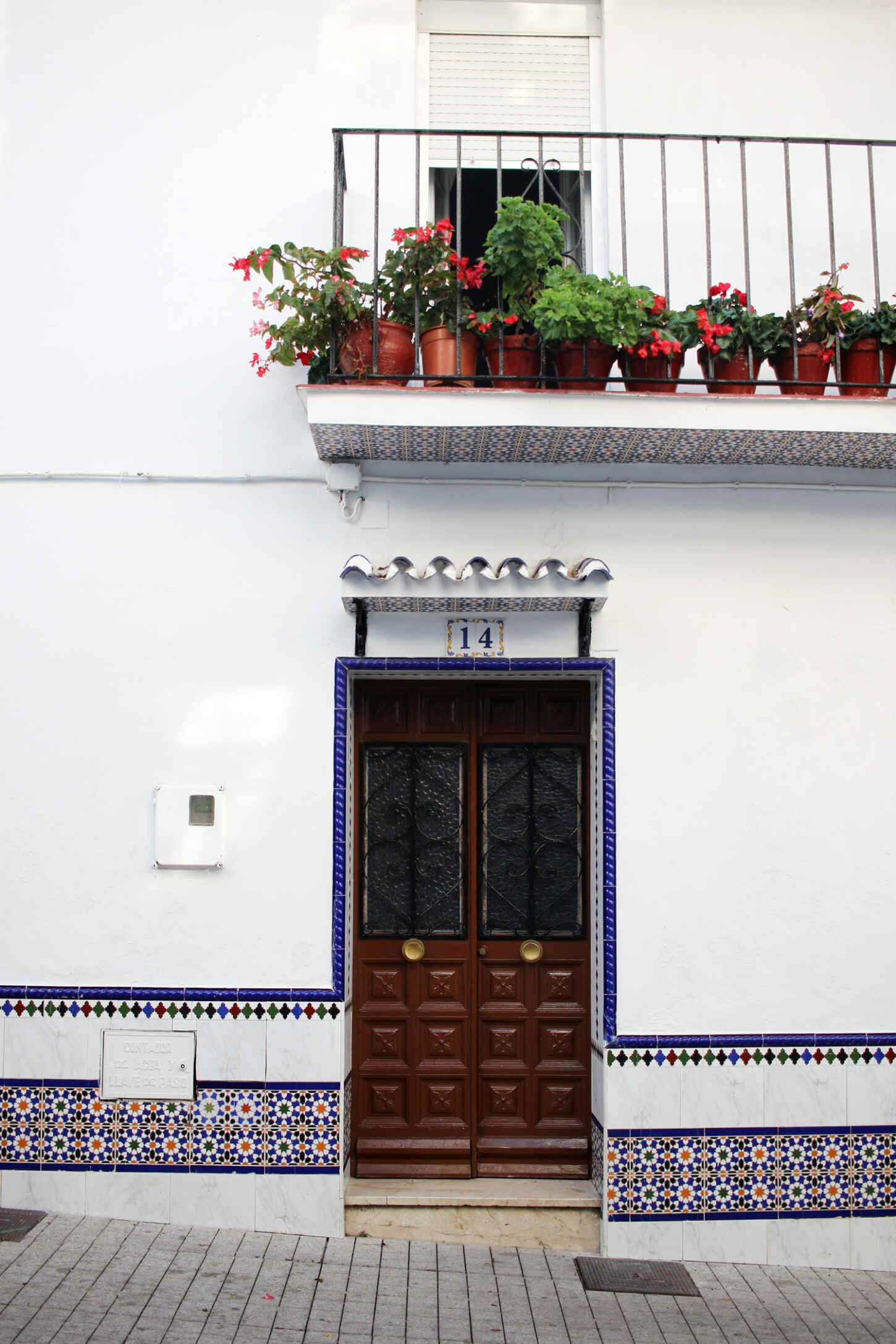 If you want pretty Spanish buildings, churches, old school bakeries (they were amazing) and cobbled streets, then you need to get to Old Town Marbella. We were about a 7 minute drive from this place and went for food three nights in a row in this area. It's very pretty to walk around, whether you're looking for a restaurant or wandering down to the harbour. It doesn't take long to wander round, so you can really explore the place in an hour or two, which is the perfect amount of time I think!
On the first night, we opted for traditional mixed paella which was delicious. I absolutely love the flavours in paella and I'm desperate to try and make it at home mmm. There was a crazy thunderstorm that night in the restaurant, so we stayed for a bit longer with a coffee and watched the insane rain and purple sky.
The next night we had some tapas including Spanish potatoes (my favourite), olives, cod skewers, chicken, meatballs in tomato sauce (delicious) and these chilli and garlic prawns. I got a bit addicted to these as they combine all of my favourite flavours so we got them two nights in a row!
On the last night, my sister was craving steak or lasagna so we picked a restaurant that did a combination of traditional and non-traditional food. I opted for a bolognese pizza (so gooood) with fries and Lindsay got lasagna and we got some of those prawns to share - so delicious!
I definitely think this area is the best for food and there's plenty to pick from, plus sitting outside for food just makes everything a bit nicer, don't you think?
So, that's my recommendations for places to visit in Marbella! Hope you enjoyed the post.