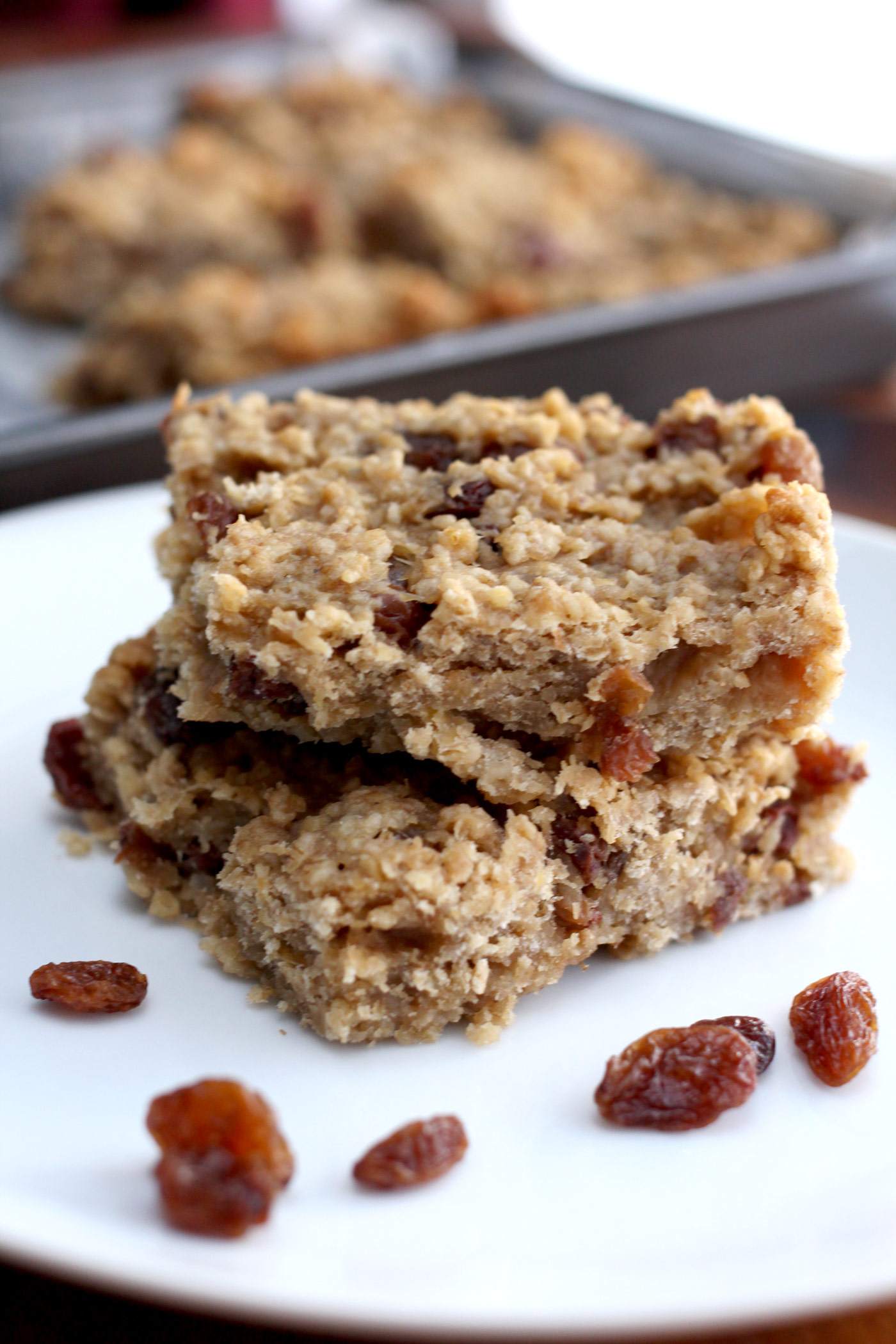 I didn't intend to make this at all, if I'm being honest. I had my heart set on chocolate chip banana bread but then realised I didn't actually have any flour so a recipe hunt commenced. I have a serious and very strong love for sugar at the moment, so in an effort to slow it down slightly it I'm trying to embrace sweet treats but with as little refined sugar as possible when I'm baking it myself and this flapjack recipe fits the bill perfectly. It's still quite flapjack-esque in texture, but it sort of reminds me of a hybrid between banana bread and flapjack! You can add any extras to this, too, such as nuts or any other dried fruit but I stuck with raisins (because that's all I had, moving house problems). So, on with the recipe below!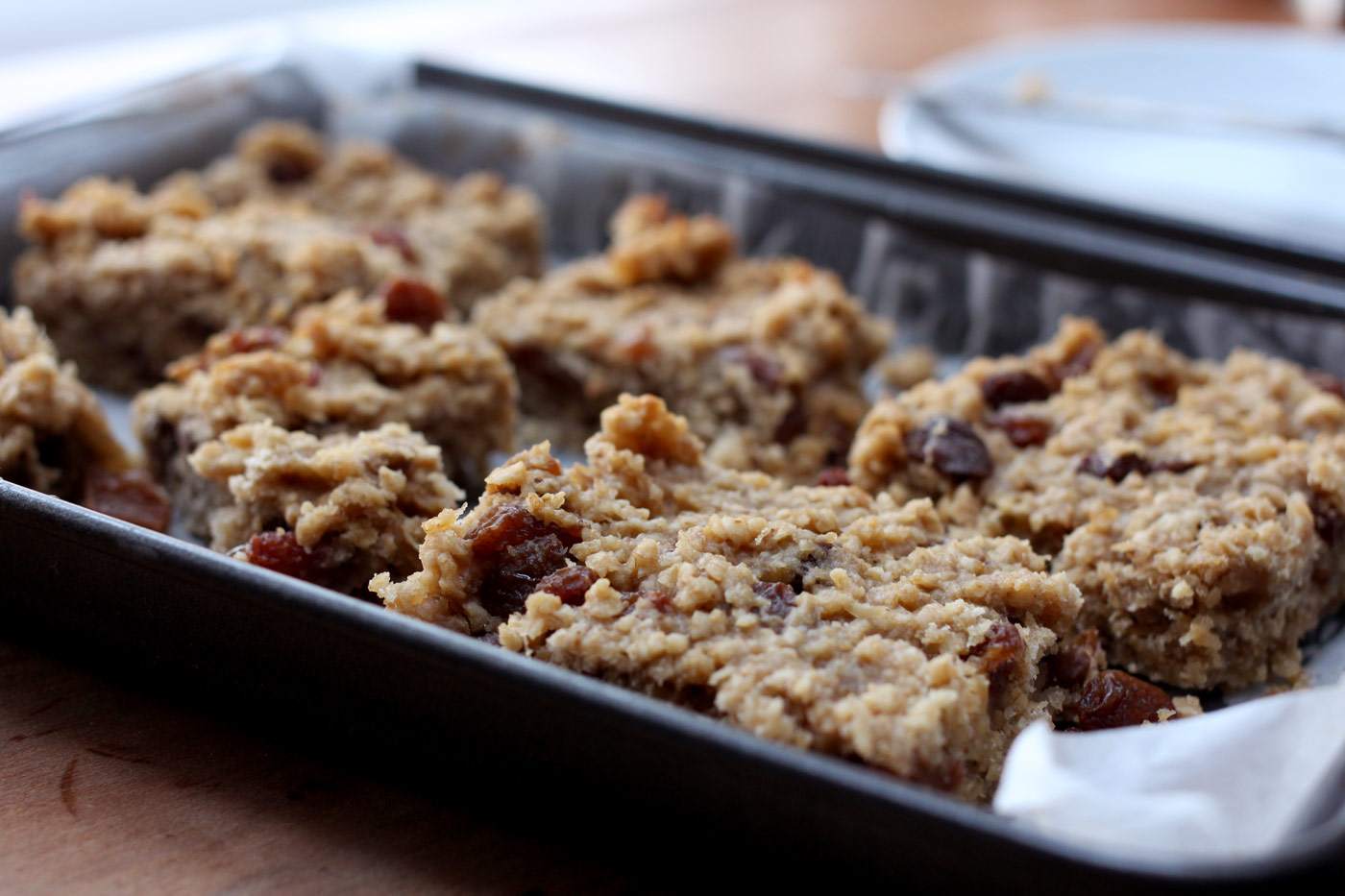 Ingredients (for a 9-inch rectangle tin, like a pan you'd use for brownies)
50g unsalted butter
2 tbsp peanut butter
3 tbsp honey or maple syrup
2 mashed ripe bananas
1 grated apple (I didn't include this and it turned out fine)
100ml hot water
250g rolled oats
100g raisins
Optional: 85g additional dried fruit, 80g nuts or seeds, if you want added sweetness add 1 tbsp golden syrup.
Method:
Step One | Line your tin with baking parchment and preheat your oven to 170 degrees. Melt the butter in a pan over a medium heat and add the peanut butter and honey/maple syrup until combined. Add the banana and apple (if using) plus 100ml hot water and stir together. Remove from the heat.
Step Two | In a bowl, combine the rolled oats and raisins (plus any extras you want to add) then add the other ingredients to the bowl. Stir together to form a wet mixture then tip it into the tin and level it out.
Step Three | Bake for 15 minutes and check to see if it's starting to go golden brown, if not put it back in in five minute increments. No one likes over-cooked and dry flapjack, so as soon as it's lightly golden on the corners, take it out of the oven. Allow to cool and then slice into squares. You should be able to keep it in an airtight container for about three days, if it lasts that long!
I really like this recipe and it takes no time at all – about 5-10 minutes prep work – so I put it together while waiting for my vegetarian lasagne to be finished in the oven! It tastes pretty darn delicious too, it's very chewy and moist (ew) and has a tasty banana/maple/oaty flavour which is quite moreish, but that's ok because it has a hell of a lot less sugar then normal flapjack so you can be forgiven if you eat more! Let me know if you make this or any of my other bakes.
Helen x