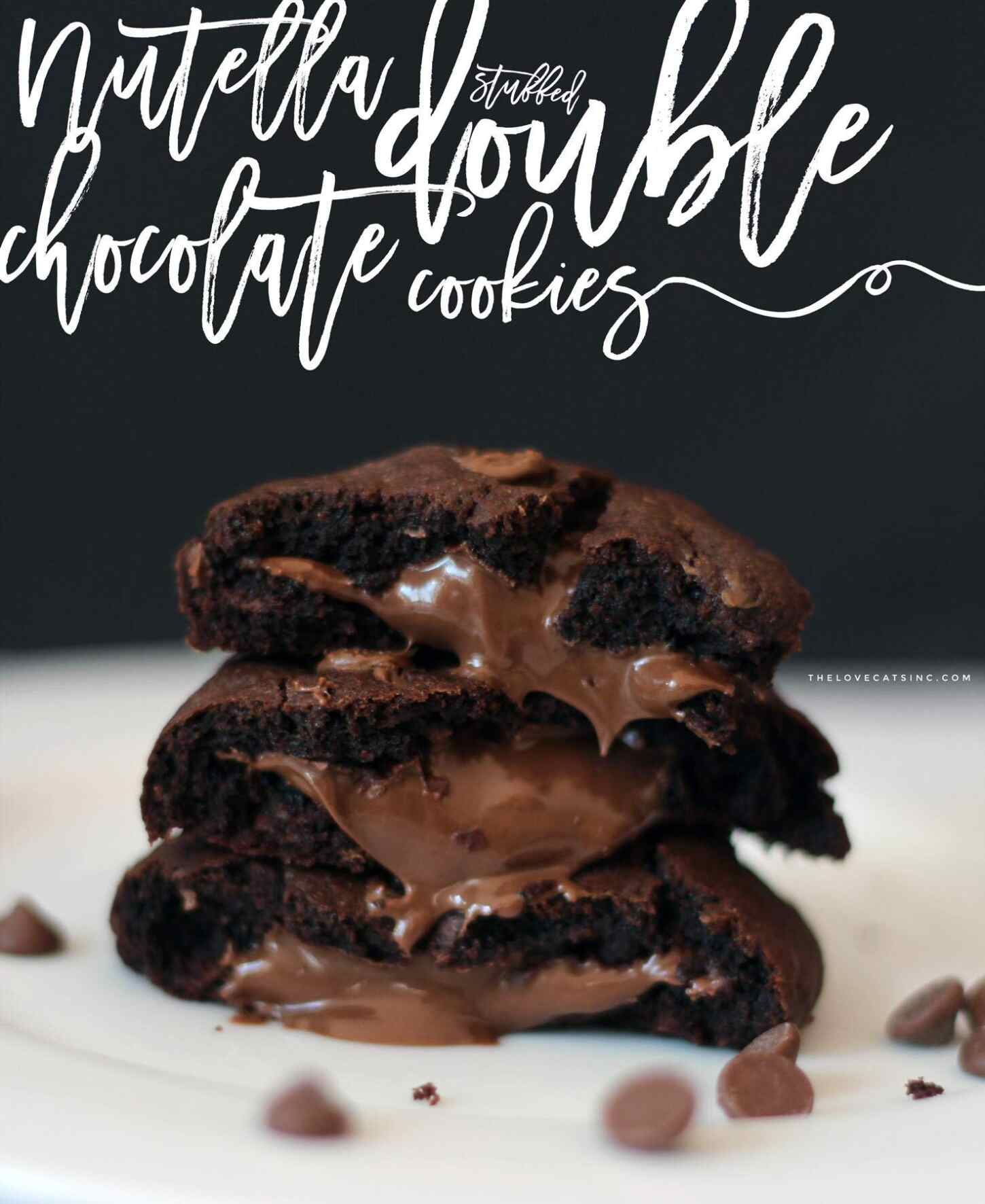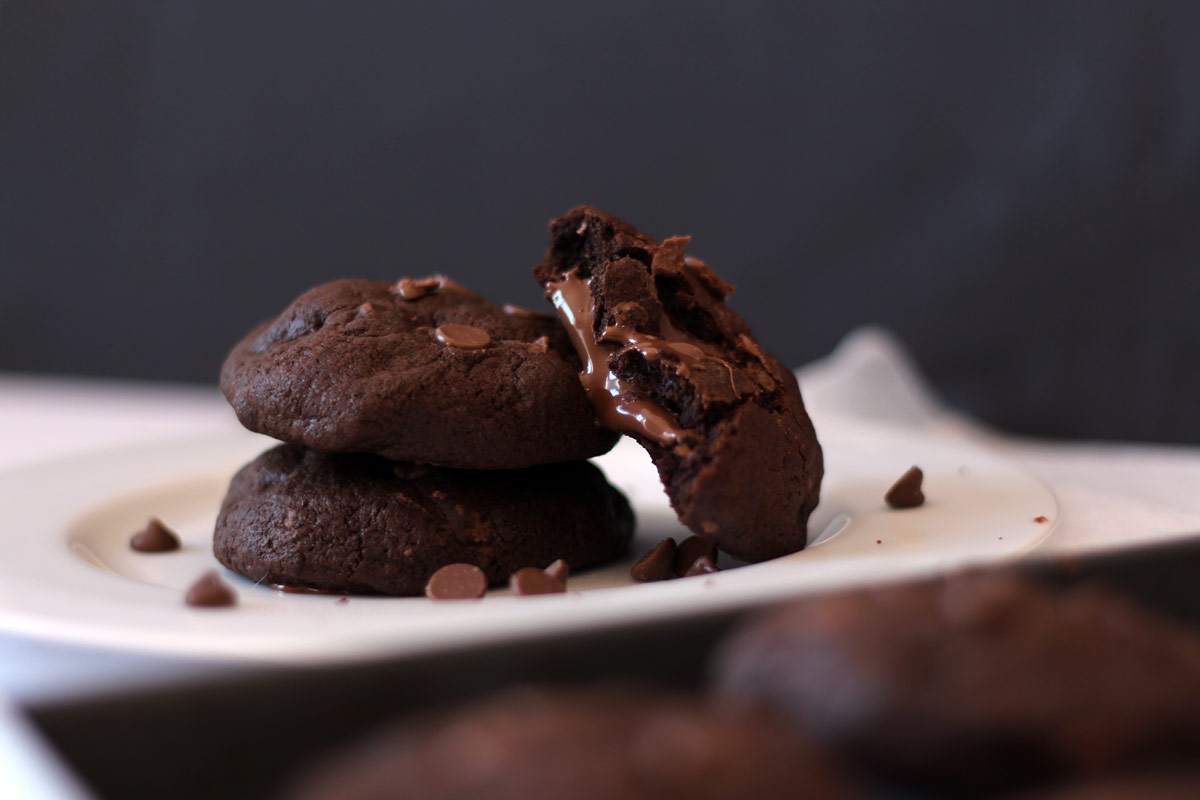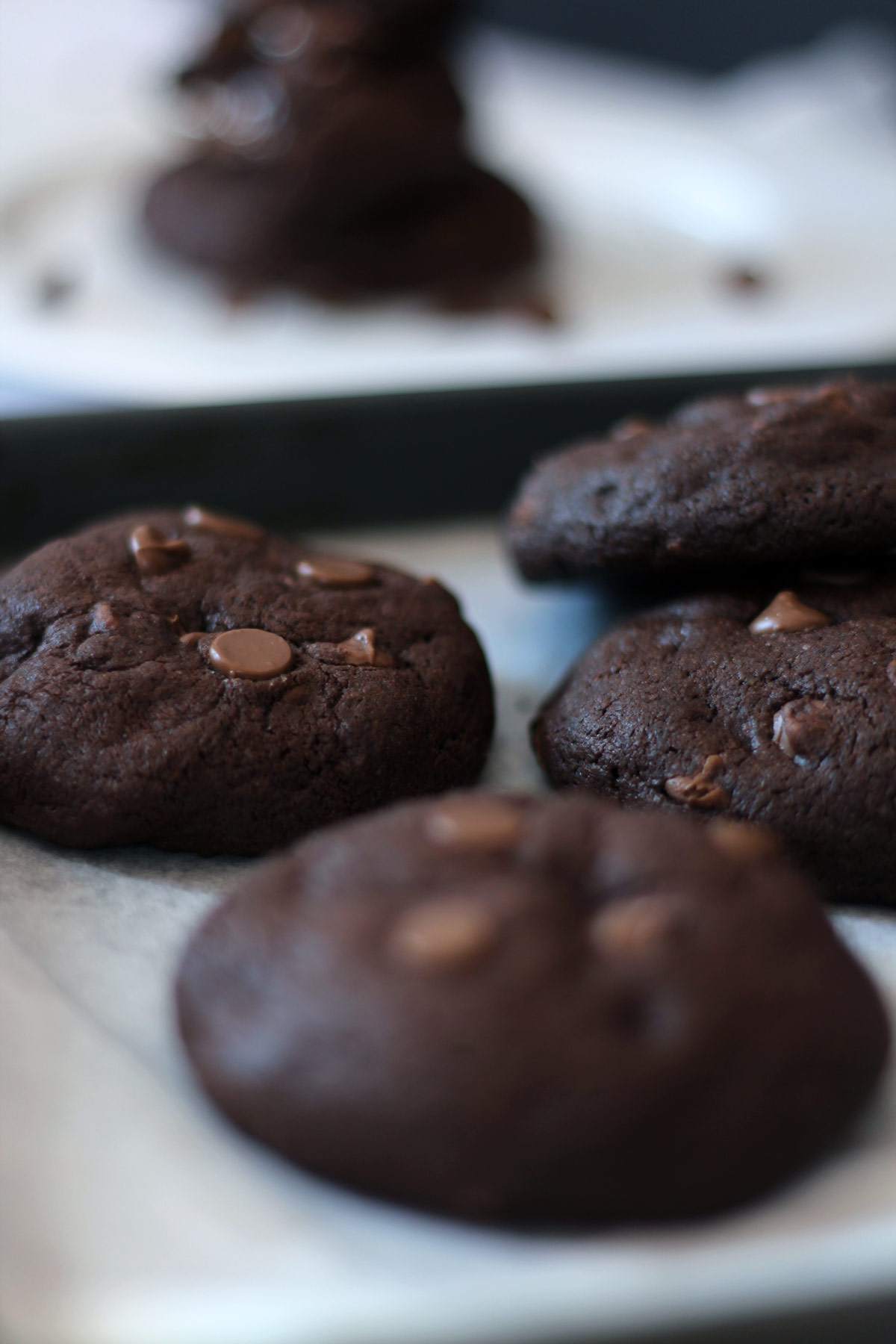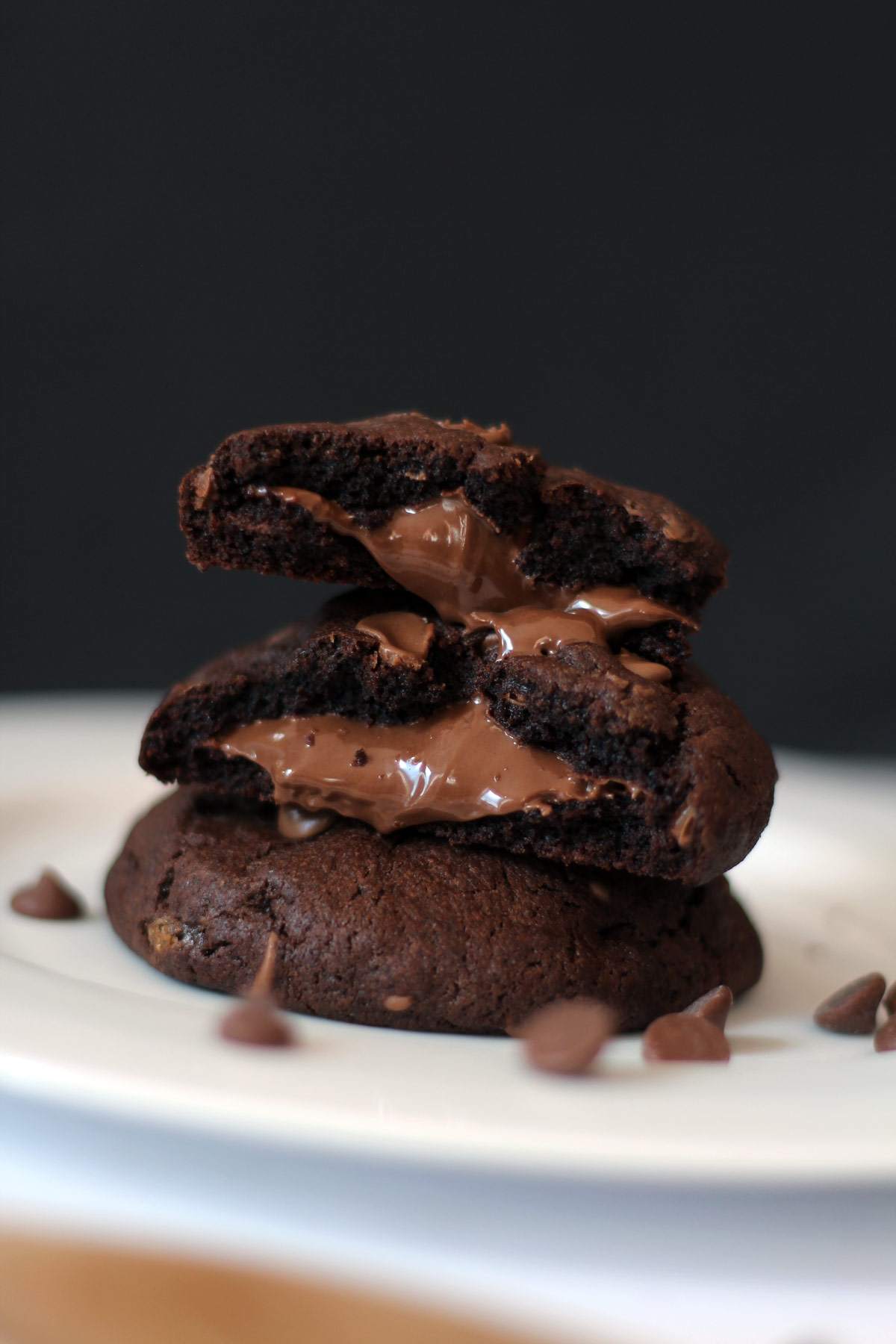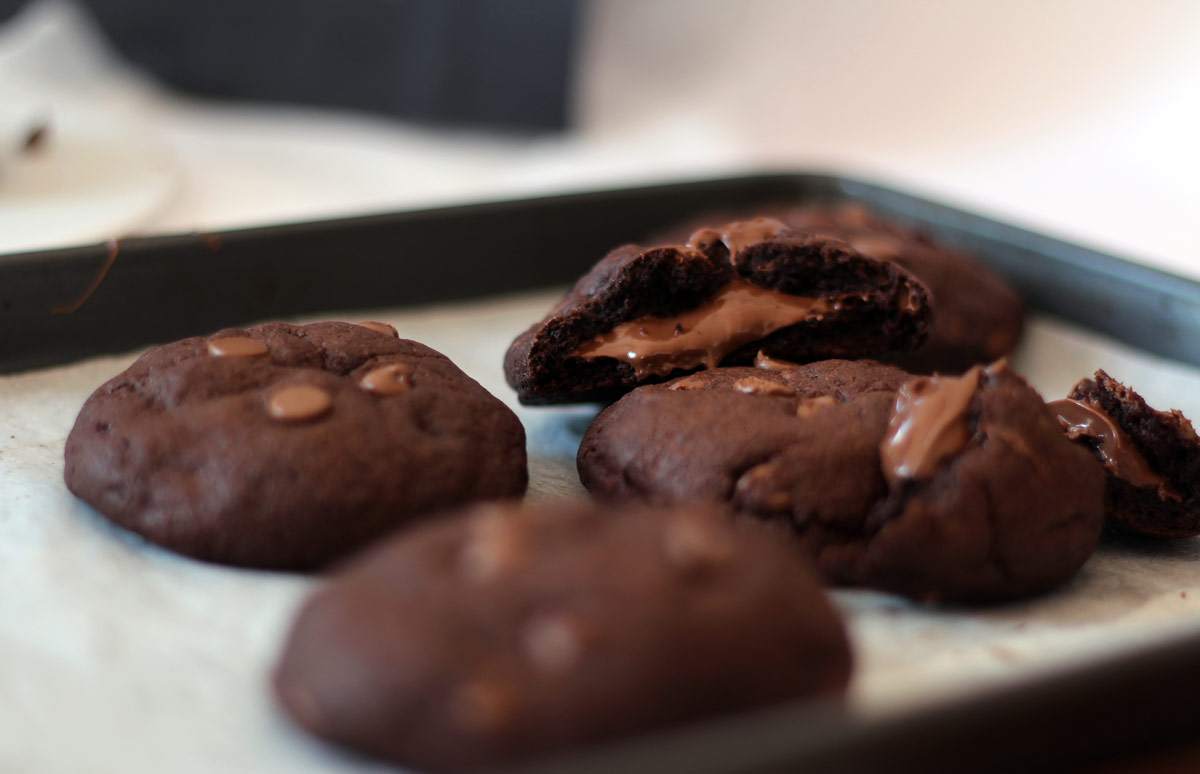 On the day I made these, I said to myself 'right, I'm going to be super healthy this week so I can eat lots with my friends in London on Friday' and a mere hour later, I had started baking these Nutella stuffed double chocolate cookies. That's why I'll never be a size 6 again, folks, haha. I couldn't resist though. I've had a bit of a thing for Nutella recently (more so than usual) and have found myself sneaking spoonfuls out of the jar, so it was only a matter of time before I baked some cookies with it!
These might seem like they take forever, but it's the hour freezing the Nutella and the hour chilling the dough that takes the time. I'd freeze the Nutella the night before if I was making them again!
Ingredients (for 12 cookies | total time 2hrs 30mins, only 15-20 mins hands on time though):
125g unsalted (or salted, doesn't matter) butter, softened
100g light brown sugar
1 large egg
1tsp vanilla
150g plain flour
50g cocoa powder
1tsp bicarbonate soda
2tbsp cornflour (cornstarch)
150g chocolate chunks, I just used 1 pack of chocolate chips
1 large jar of nutella
Method:
Step One | Line a baking tray with baking parchment/greaseproof paper and spoon 12 tbsp of nutella onto it. They should be in little balls, try and keep them as round as shape as you can. Freeze for 1 hour.
Step Two | Once frozen, keep it in the freezer while you make the cookies. Combine butter and sugar together, then add the egg and vanilla. In a separate bowl, combine the flour, cocoa powder, bicarb and cornflour together and then add a few spoonfuls at a time to the butter/sugar mix until all combined. Stir in the chocolate chips.
Step Three | Take the frozen nutella out and set to one side, line two baking trays with parchment paper (or you can reuse the one you put the nutella on). Pick up a ball of cookie dough (a large tbsp) and flatten it in your palm, place a bit of frozen nutella in the middle and wrap the dough around it to create a ball. Put in the fridge for an hour.
Step Four | Once chilled, preheat your oven to 170 degrees and bake the cookies for about 15minutes until you can see some light cracks form in the top. Cookies are better underdone than overdone, so don't leave them in too long! These Nutella stuffed double chocolate cookies keep for about 3 days, but I doubt you've leave them past 24hrs!
So, there you have it. Super delicious melted-in-the-middle Nutella stuffed double chocolate cookies – what's better than that? If you bake these or any of my other bakes, then do let me know!
Helen x
Check out these amazing blogs: Kerry etc and Adventures of an Anglophile.