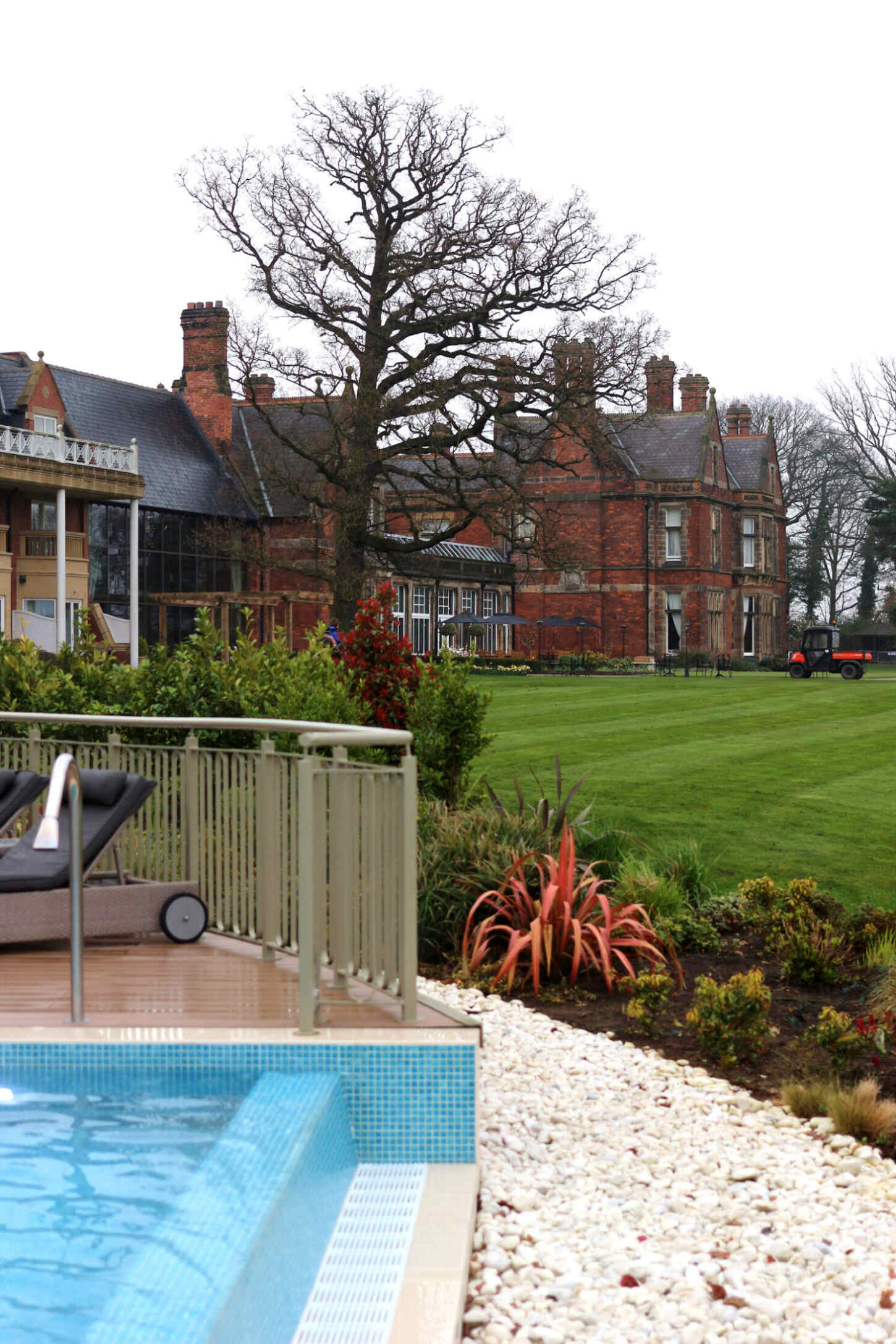 I've got a little spa review for you all today. If you live up North or are after a weekend break with the gals or your other half, then may I recommend Rockliffe Hall to you. I was kindly invited to spend a day at their spa with my sister so I'll give you a rundown of my experience at the Darlington based hotel.
First of all, it looks really impressive when you pull up. Scroll down to the bottom to see the gorgeous house the hotel is set in and the spa is just as nice. It's very spacious and luxurious, and you instantly feel pampered which is what you want for a day of relaxing! The overall facilities are great with a large locker room, showers and three different areas to use: The Spa Garden (I'll go into that below!), the swimming pool area and the hydro-pool area.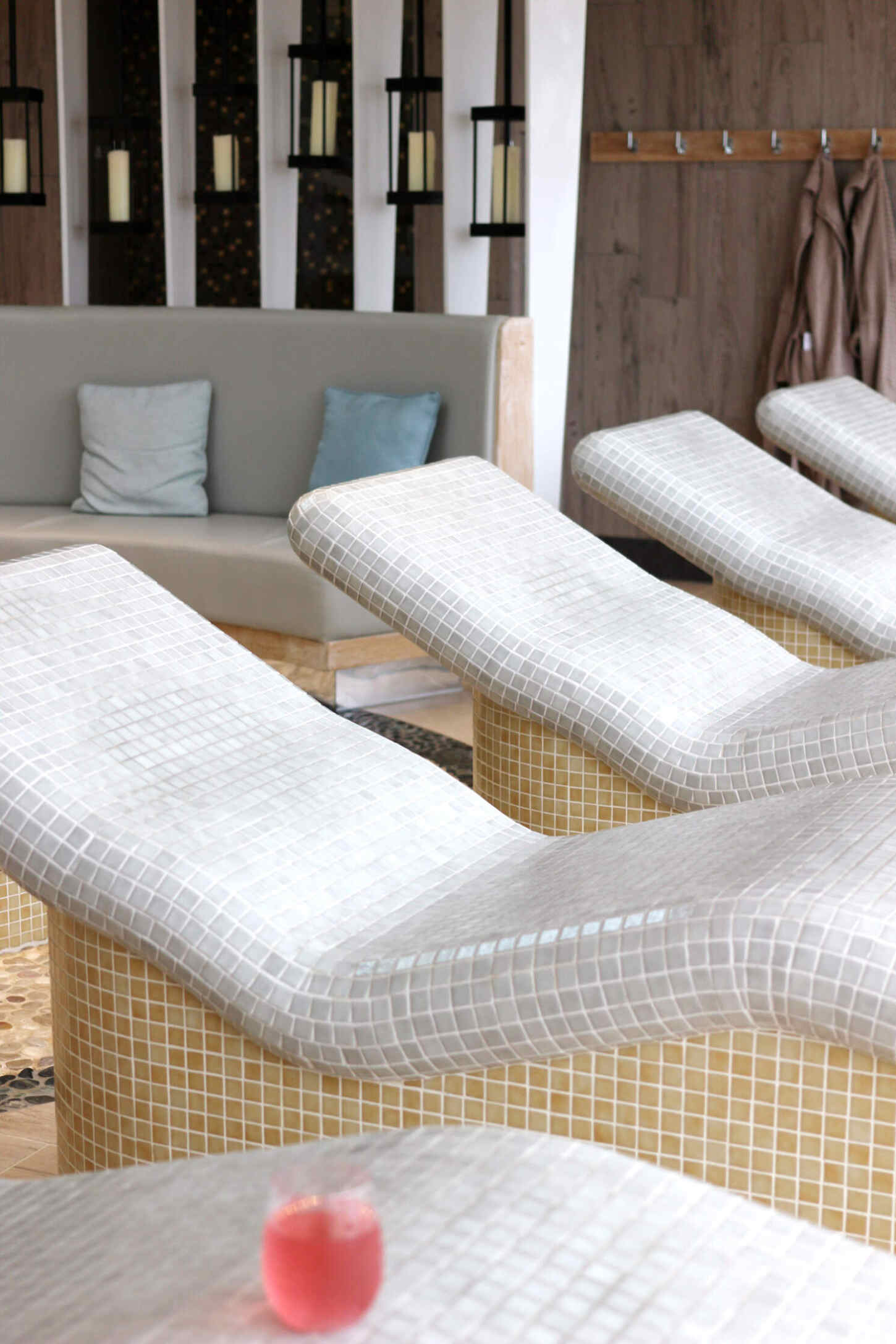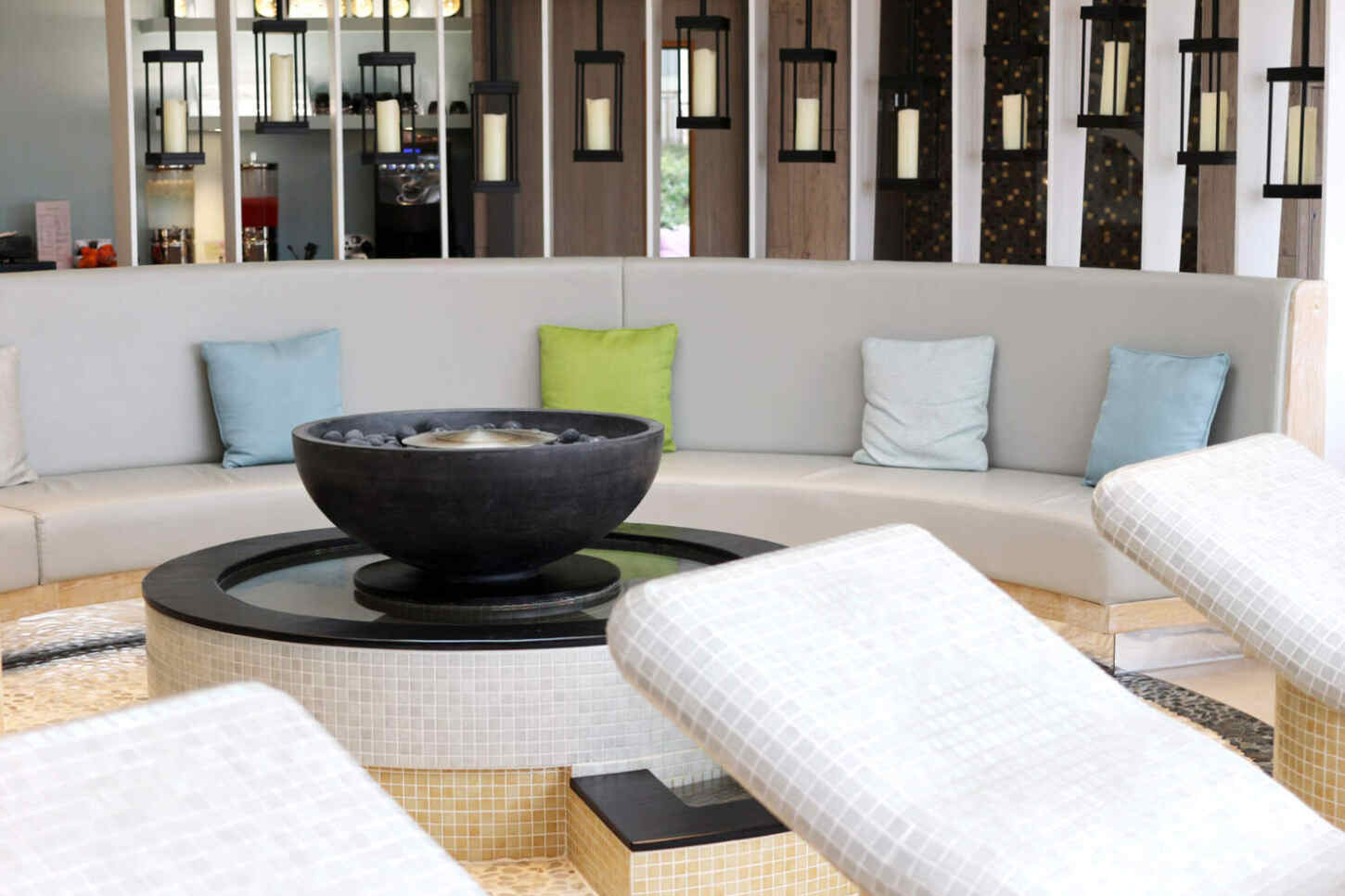 The Spa Garden | Situated at the back of the spa, The Spa Garden is available at an additional cost, but is such a lovely place to spend your time in. It's a very relaxing space, with an outdoor infinity pool, heated lounge chairs inside, large sofa spaces to relax on and its own sauna.
On the day we went, it was drizzling rain at the beginning but it still didn't stop us going in the pool! It's heated and has great views over a golf course - it would be amazing on a super warm day in the Summer too though. You can enjoy drinks and snacks too, the fruit infused water was especially lovely (I think it was mango and raspberry!).
I really enjoyed my time in The Spa Garden and it's easy to spend a few hours in there just chilling out. There's only so many people allowed in at a time, so it's not busy and is a very relaxed environment.
The Brasserie | Located just upstairs from the spa, The Brasserie one of the restaurants Rockliffe Haul has on offer. If you've been using the spa facilities, you can dine in your robe if you want to so you can go straight back to relaxing straight afterwards.
For starters, I had goats cheese with vegetables which was served warm and it was delicious. I really love goats cheese so it was a no brainer to go for that! My sister has the soup of the day, which was potato and spinach. As a veg hater, she was a little sceptical from the colour, but it was rich tasting and really good! I think she's converted.
For mains, we both had steak. My rare was more of a medium, but that was genuinely my old minor complaint. It was tasty, as were the chips and the peppercorn sauce was oh so good. I really need to learn how to make it!
For dessert I had a chocolate tarte with a what I believe was a raspberry sorbet and it was quite delicious. My sister had a cheesecake which she also loved!
The Spa | The spa part of Rockliffe Hall is in two separate sections. There's a large pool with loungers located all around the outside of it for you to relax on. There's also a bar at the back, so you can get fresh juices and drinks. In the same room there's showers and a steam room with eucalyptus which was my favourite place. I am obsessed with steam rooms and saunas, I feel like I need to be in one 24/7. You know how most people can stand 10 minutes sitting in one? Leave me in there all afternoon, I'll be so happy.
Anyway, in other other room there's a large hydropool which I didn't get many photos of as it was quite busy and I didn't want to get anyone in the shot! It had lots of places to sit along the side and the middle and there was different massage jets depending on what you wanted. Within this room, there was also a tepidarium which has shaped loungers and the perfect temperature for you to relax in. They also have foot spas, an igloo and a Roman sauna if you want to switch between hot and cold to boost circulation.
Outside there's also a good sized Jacuzzi and plenty of space to relax if you get a warm day - it would be perfect in Summer!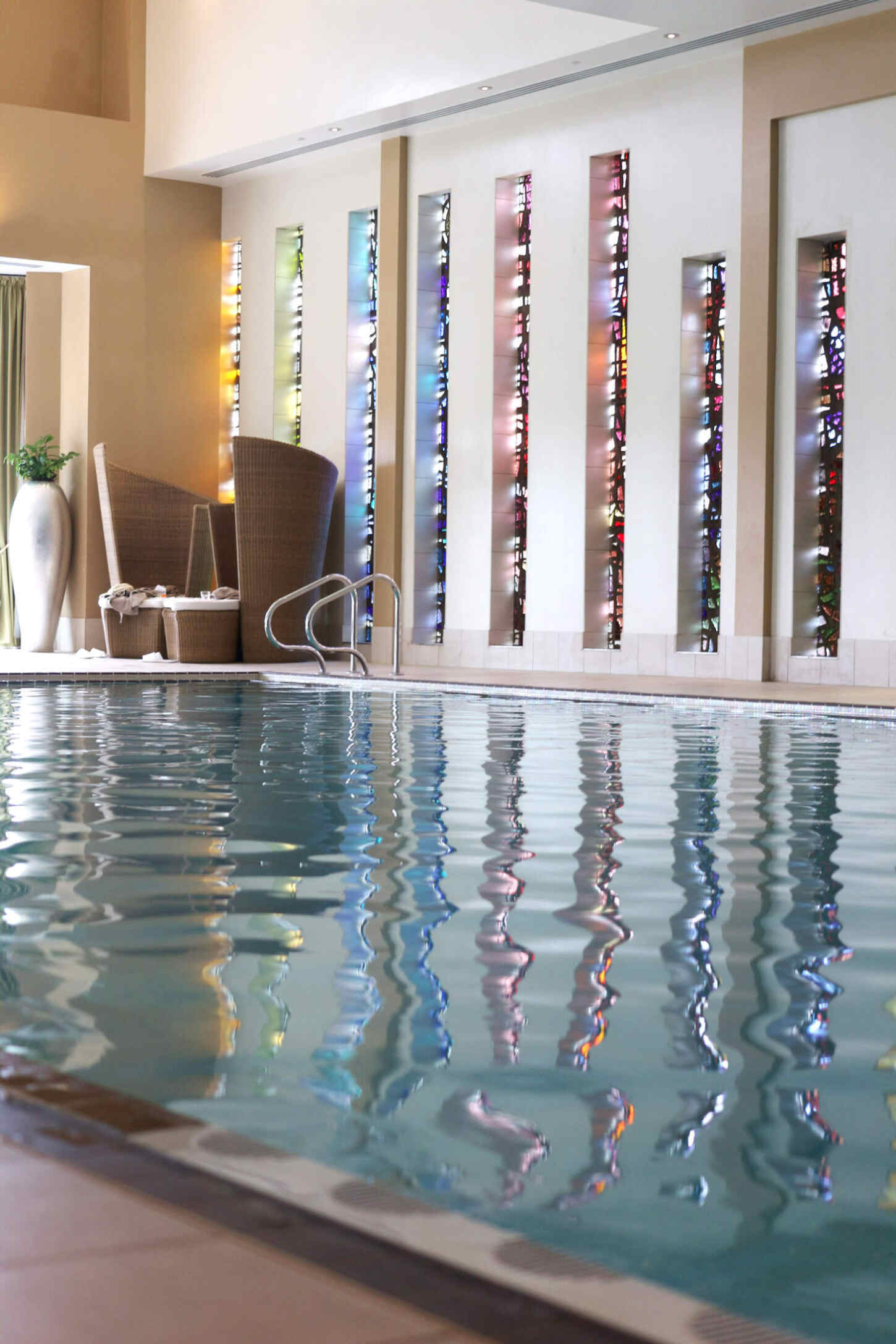 The Treatments | I experienced two treatments when I was Rockliffe Hall and they were both wonderful!
First of all, I had a 45 minute Bespoke Warm Oil Massage which was amazing. They focus on the back of your body to work out any tension and afterwards I felt ridiculously chilled. The woman who did my massage was so good and, as you experience when you ask for slightly harder pressure, left me feeling like I'd had a massage, if you get me. I always like to leave feeling slightly beaten up haha, but it works wonders on my shoulders and lower back which is where I carry all of my tension. Since I've been decorating this flat, I've been feeling very tight all over, so it definitely helped!
Afterwards, you get taken to the relaxation room which is a circular, dark room so you can have a nap if you want! There's also refreshments and sofas to relax on, so it's very chilled.
My sister has been suffering from a bit of a bad chest recently - she's one of those people who, whenever they get colds, it sits on their chest for ages and won't clear - so she booked us into the salt suite. It's basically a steam room infused with salt which helps with breathing. It's often used as a treatment for asthma, so it really clears your lungs and helps you breathe better. I will say it was the hottest steam room I've ever been in, but you can always take a break (which I did) halfway through the 15-20 minute treatment. I really liked it, though!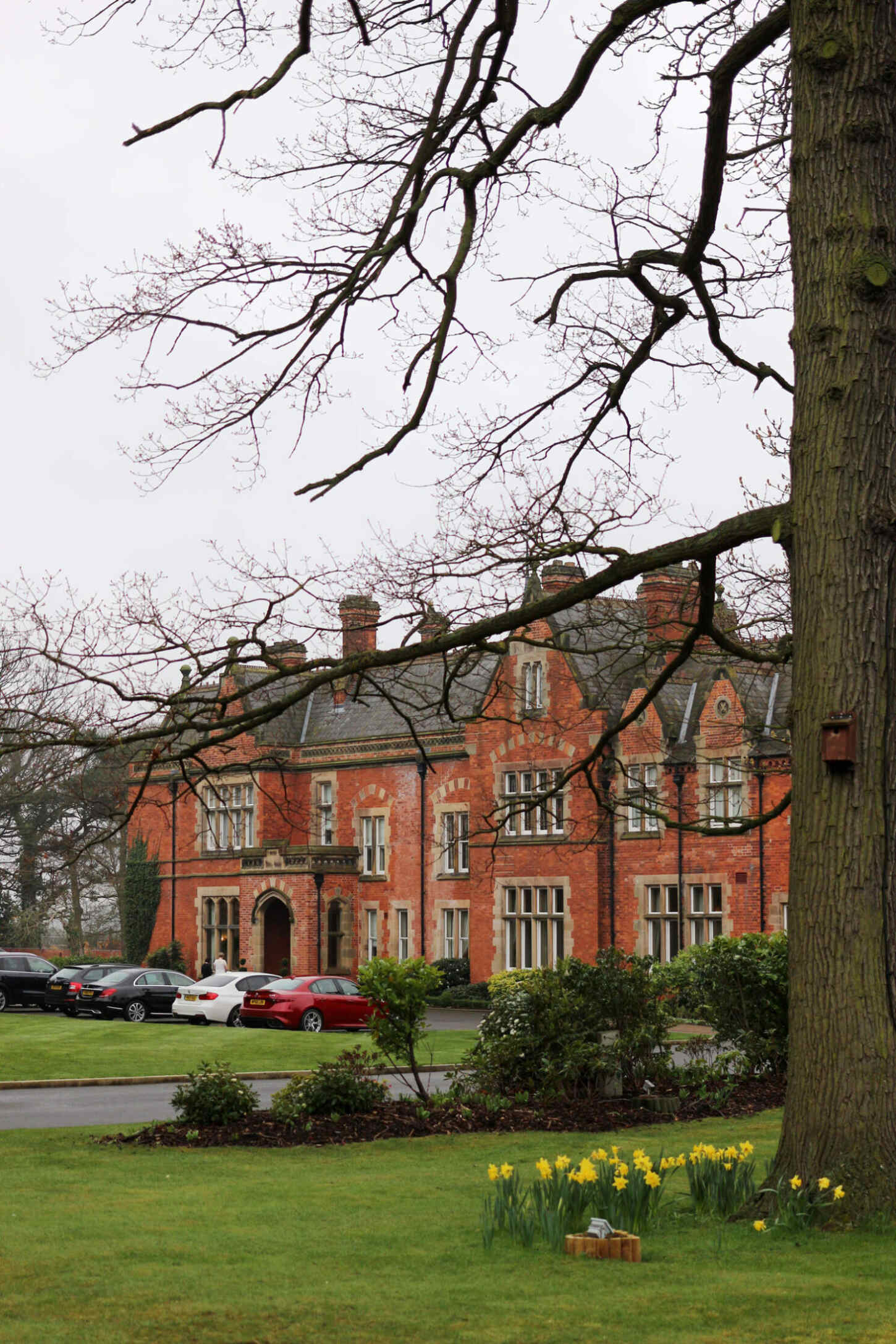 As a whole, I was impressed with the overall experience of Rockliffe Hall. The spa facilities are plentiful so you know there'll be something for you. It was quite busy on the day we went, so I would definitely try to pick a slightly quieter day if I visited again. I loved the Spa Garden as it was quite a unique experience - it felt very luxurious! The steam rooms and the treatments were equally lovely, too, and I'd recommend a massage to anyone. I was so relaxed by the end of the day that I ended up in bed early and felt so tired the next day - the sign of a good spa day!
Make sure you check out Rockliffe Hall if you're after a spa day with the girls or your other half - it would make a great weekend break! You can see their website here and their spa information here.