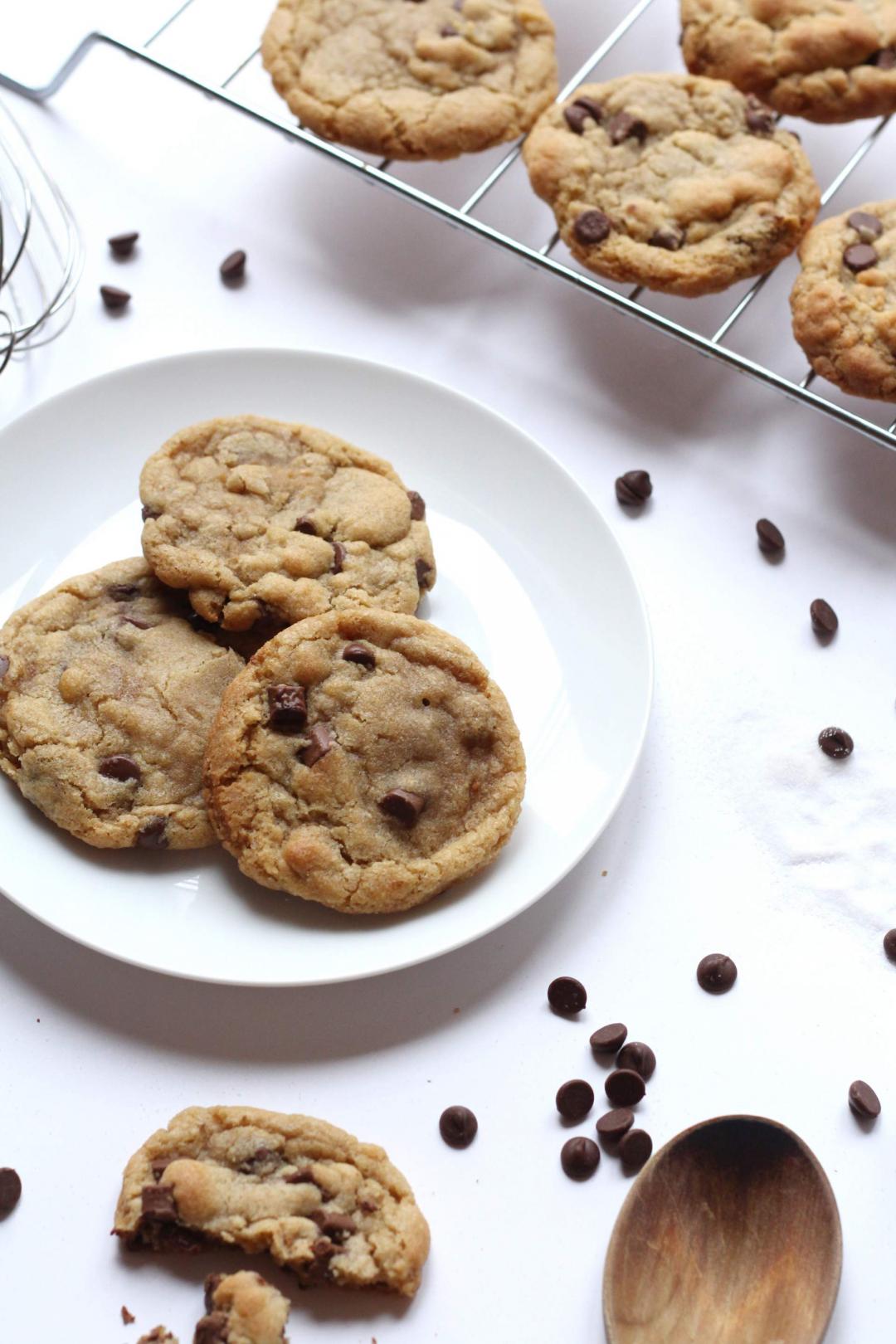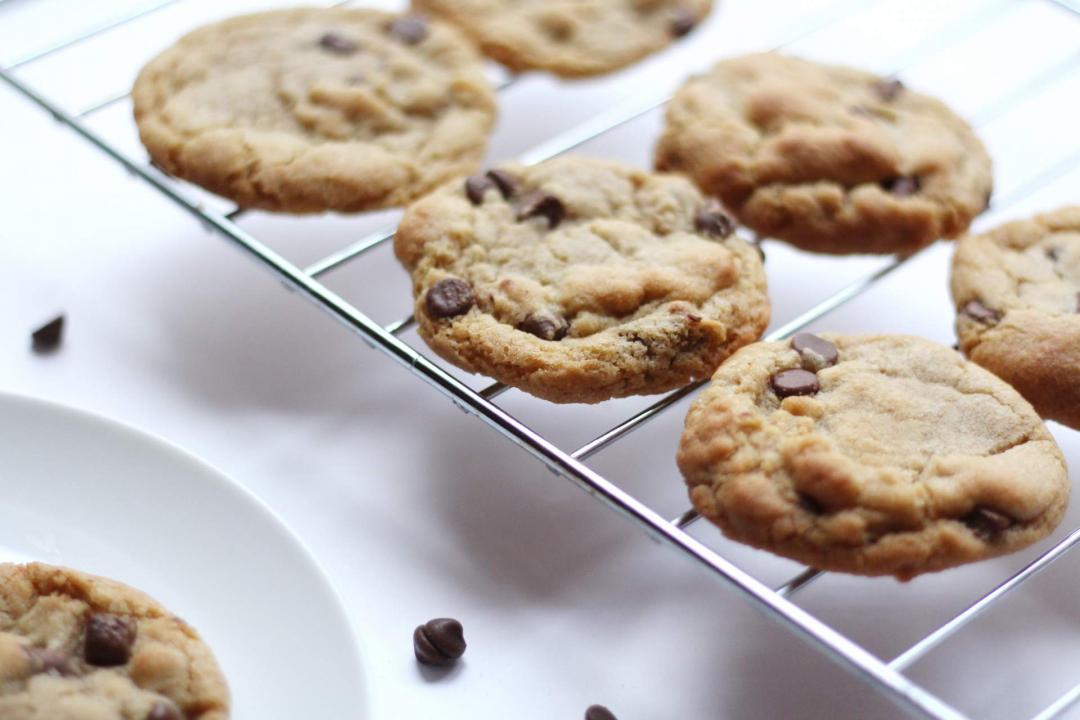 There's something so delicious and simple about cookies. They're so ridiculously simple to make, very much a throw it all in a bowl kinda recipe, so there's absolutely no reason why someone can't bake these! These particular ones are thick, soft, stupidly moreish and delicious every time. So, as I made a batch the other and asked everyone on Twitter if they'd like the recipe, it was a resounding yes so here it is: my ultimate chocolate chip cookie recipe.
Ingredients (makes around 20 medium cookies)
170g unsalted butter, room temperate
150g light brown sugar
50g granulated sugar
1 large egg, room temperature
2 tsp vanilla extract
250g plain flour
2 tsp cornstarch (cornflour)
1 tsp baking soda (bicarbonate of soda)
1/2 tsp salt
180g chocolate chips
How To Do It:
Step One | For the cookies: in a large bowl (with a handheld mixer or freestanding), beat the butter for one minute until smooth and creamy.
– Add both of the sugars and mix until light in colour and fluffy.
– Mix in the egg and vanilla.
– In a separate bowl, mix the flour, cornstarch, baking soda and salt.
– Slowly mix the dry ingredients into the wet ingredients until combined. The dough will be quite thick.
– Add the chocolate chips, mixing for about 5 seconds until evenly disbursed.
– Cover with foil or cling film and chill for an hour (or 2hrs for thicker cookies, I always go for 2hrs) and up to two days.
Step Two | Remove the dough from the fridge and allow it to sit at room temp for around 10 minutes. Preheat your oven at 350F / 180C. Line two baking trays with parchment. Once at room temp, roll the dough into tablespoon sized balls, spacing them evenly apart. Bake for 8 minutes or until just golden brown (literally just). Underbake them rather than overbake them – that's the key to soft cookies!
– Once baked, allow to cool for 5 minutes as they'll be very soft (no really, they literally just drop apart if you try to move them). Transfer to a cooling rack and allow to completely cool – then enjoy!
– You can keep them for about four days in an airtight container, but if you manage to make them last beyond 24hrs, you're a stronger person than I am.
Freezer tip: Roll the cookie dough into balls, place onto parchment paper so they're spaced out and pinch the parchment paper up so there's a little divider between each dough ball. Pop the parchment paper and dough balls into a freezer bag and place in the freezer. You can bake them from frozen by preheating the oven as above and baking for 10 minutes.
So there you have it, my ultimate cookie recipe that works without fail every time. Make sure you follow the cooking instructions and bake until just lightly brown, that way you'll have the perfect soft cookie that tastes amaaazing. Trust me! Let me know if you bake these or if you want to see more bakes?
Helen x