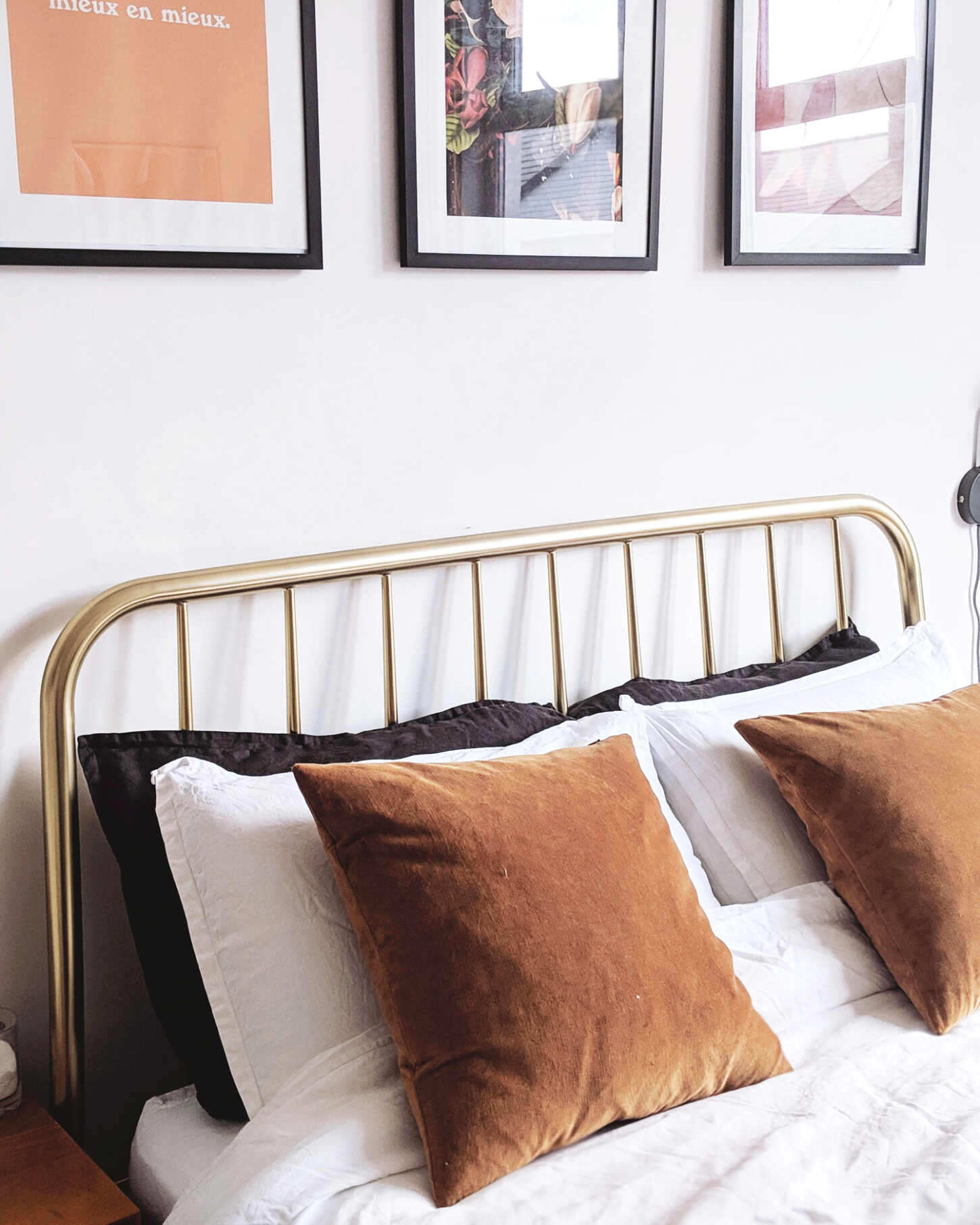 Quick ways to update a room
If you're anything like me, you may get bored seeing the same thing in your house again and again. As I work from home, I feel like I get sick of things a little bit quicker than the average person, so I'm constantly looking at ways to give rooms a bit of a refresh every couple of months (or each season) without paying a lot of cash to do it.
Today I'm focusing on the bedroom, but you can apply these points to any room to be honest. I often swap things around from room to room, as that doesn't cost anything to do and the same items get a bit more longevity.
Changing The Pillows or Pillowcases
I only lie on one pillow, but specifically bought an extra cheap one (Wilkos, £4!) for the back so I could add a bit of colour to my bedroom by changing the pillowcase. I always opt for the linen pillowcases from La Redoute as they come in such a nice array of colours and I can match our colour scheme perfectly. Opting for black, beige or a beautiful terracotta colour works so well and is a very cheap and effective way to add detail to an otherwise plain white bed set up.
Another thing would be changing the pillows if you have them on your bed. I've picked up a few velvet pillowcases from H&M and use the IKEA filler cushions so I can easily swap them depending on the colours I've opted for in the room. At the moment they're a pretty tobacco-gold shade, but I also have a dark grey which would fit too. Even if you only have a limited amount of colour in your room, adding in a pattern or an accent shade can really brighten a space and make it feel fresh and new.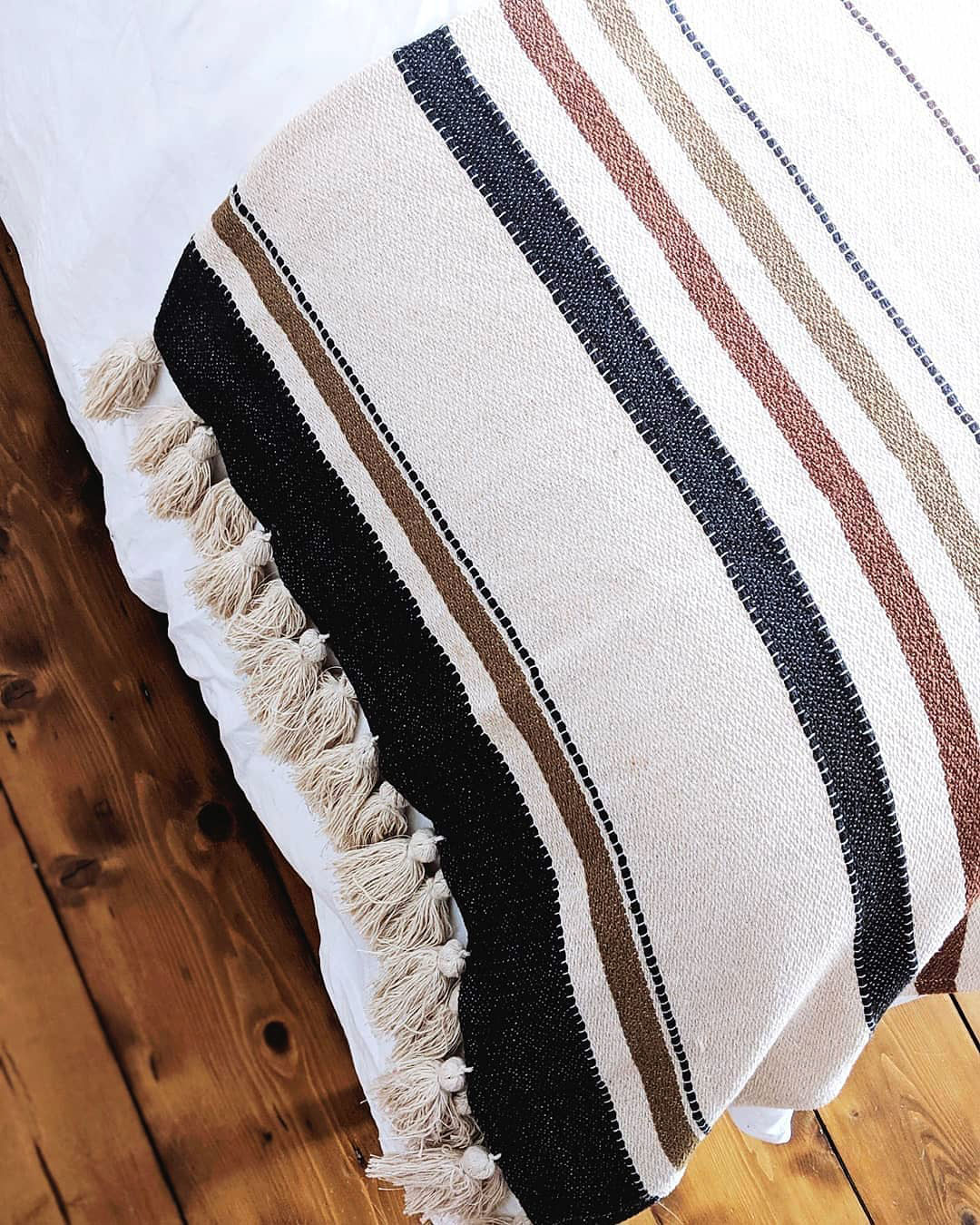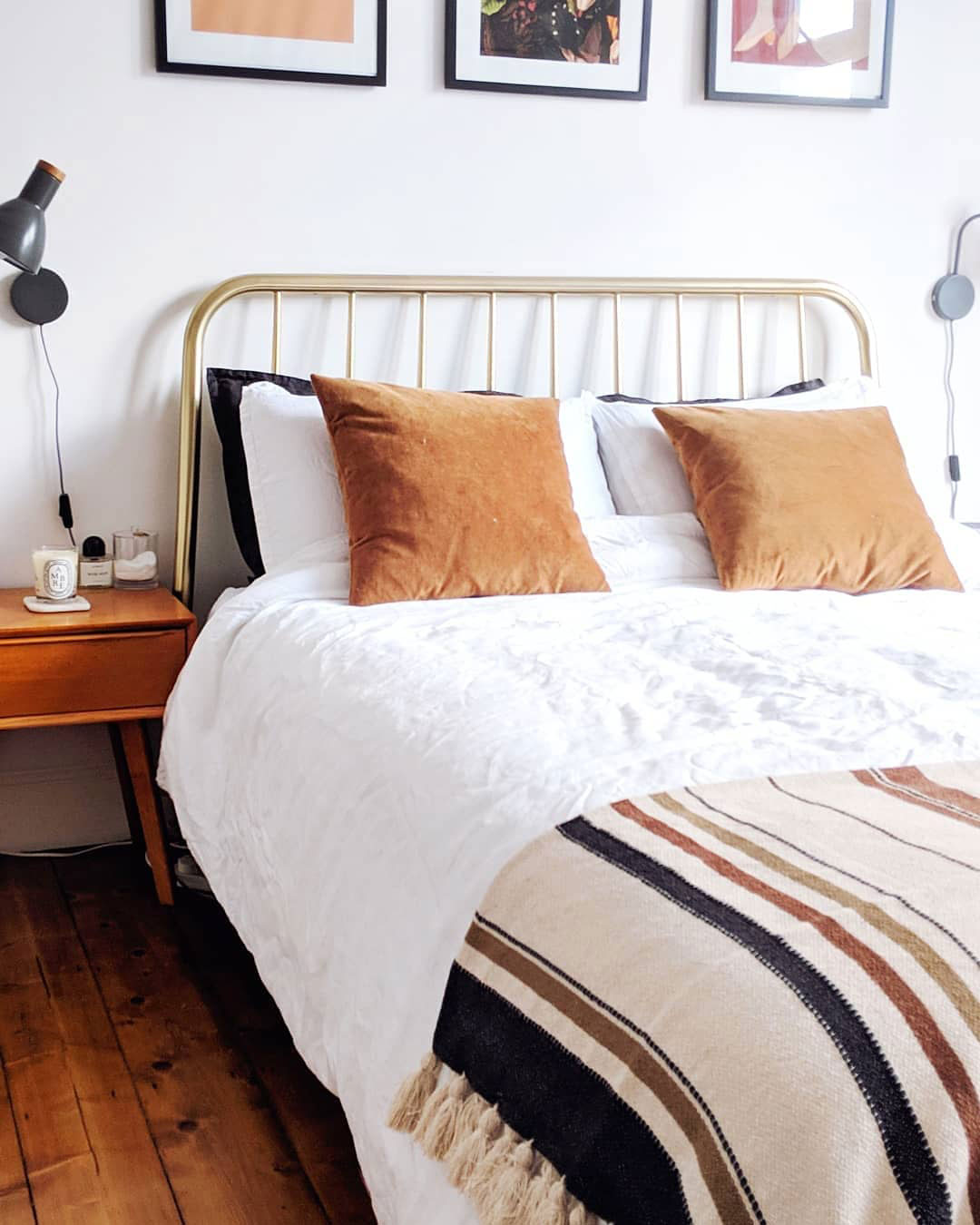 Change Up The Throws
I'm constantly rotating the throws I have around the rooms of in my house. It helps to keep everything so much fresher and also stops me buying any newbies every time I go on my laptop... Throws are a really great way to add some colour or pattern to a room, even if it's something simple like a stripe or a more subtle pattern. If you're a bit devoid of colour in a space, they can add a lot (or a little) to the room too. I tend to opt for quite plain bedding, so placing this striped throw from H&M on the bed makes such a difference and ties the colour scheme in the room together nicely too. I often put it on the green velvet chair from Swoon that I have too (see below), as I love the colours together.
You don't have to spend a fortune on a throw either, as there's some amazing ones from H&M Home or TK Maxx for less than £20.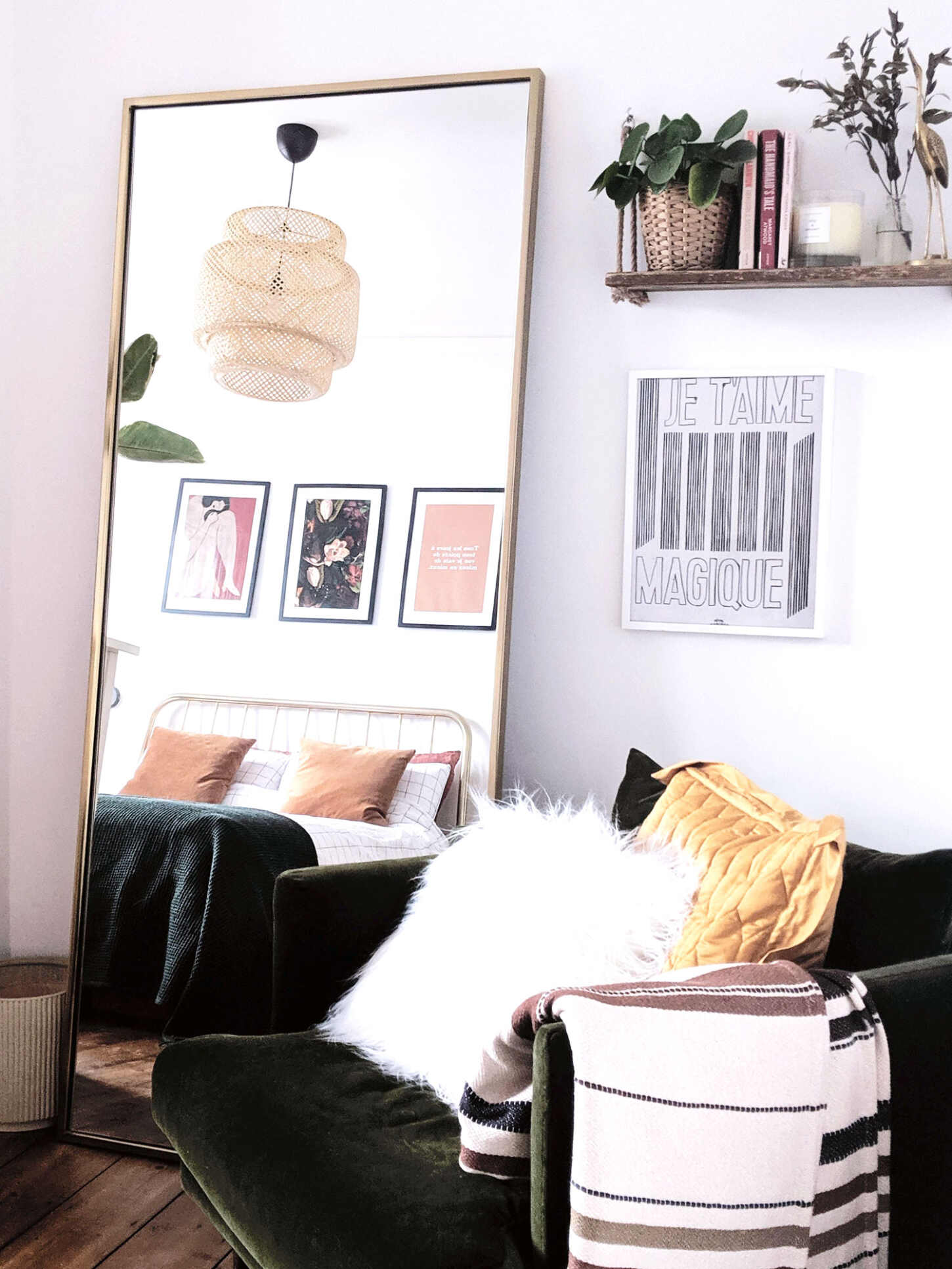 Change The Lampshade
If there's one thing I'm pretty useless at, it's lighting. I blame my dad being an electrician as he's always going on about how bright bulbs should be and the watts and I focus more on that than the actual styling or where I want to place a light so it looks nice. So, as a result, lighting and lamps and lampshades kinda stump me. Until recently that is, as I've decided to just go for whatever I fancy and work out the technical side of things later. We have Phillips Hue bulbs everywhere anyway, so it doesn't really matter!
Anyway, I recently changed the lampshade in the bedroom to something bigger and more suitable for the space (as we have very tall ceilings) and it has made a world of difference to the room I think. It was a cheap ish change (about £40 and my dads time wiring it for me) but the impact it's had makes it totally worth it. It's really tied the room together and I'm annoyed that I didn't change it sooner!
So, lights definitely make a difference and even something as simple as changing a lampshade can change the appearance of the whole room. There are so many textures and styles out there too, so you can give your room an update without changing anything too big or expensive.
What do you like to do to freshen up a room?