Some items gifted, affiliate links used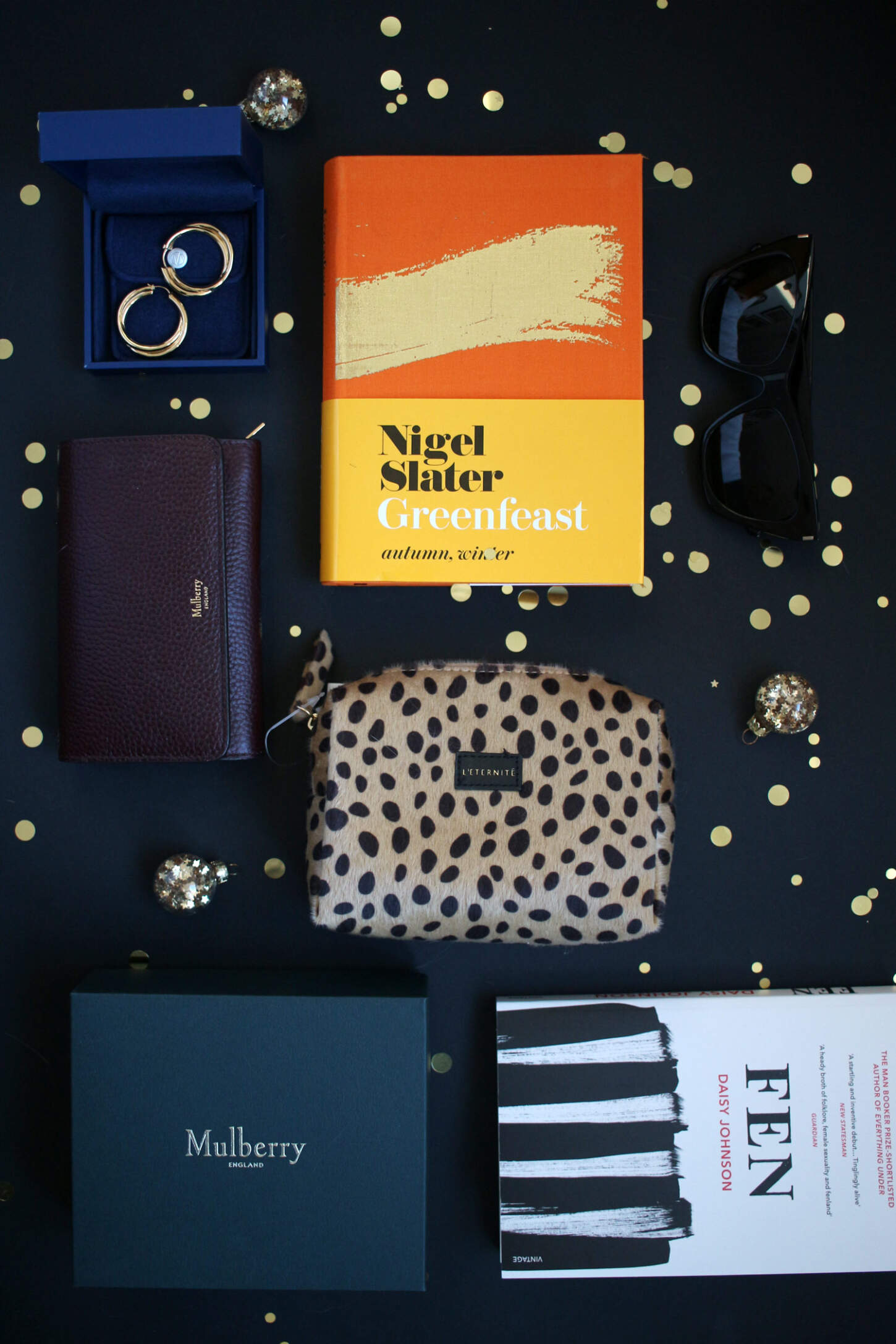 - Christmas Gift Guide: Lifestyle and Little Luxuries -
Probably my favourite category of presents, as everything is right up my street. I went through a lot of my current favourite items to bring you this guide, so they're tried and tested and I hope you enjoy the recommendations!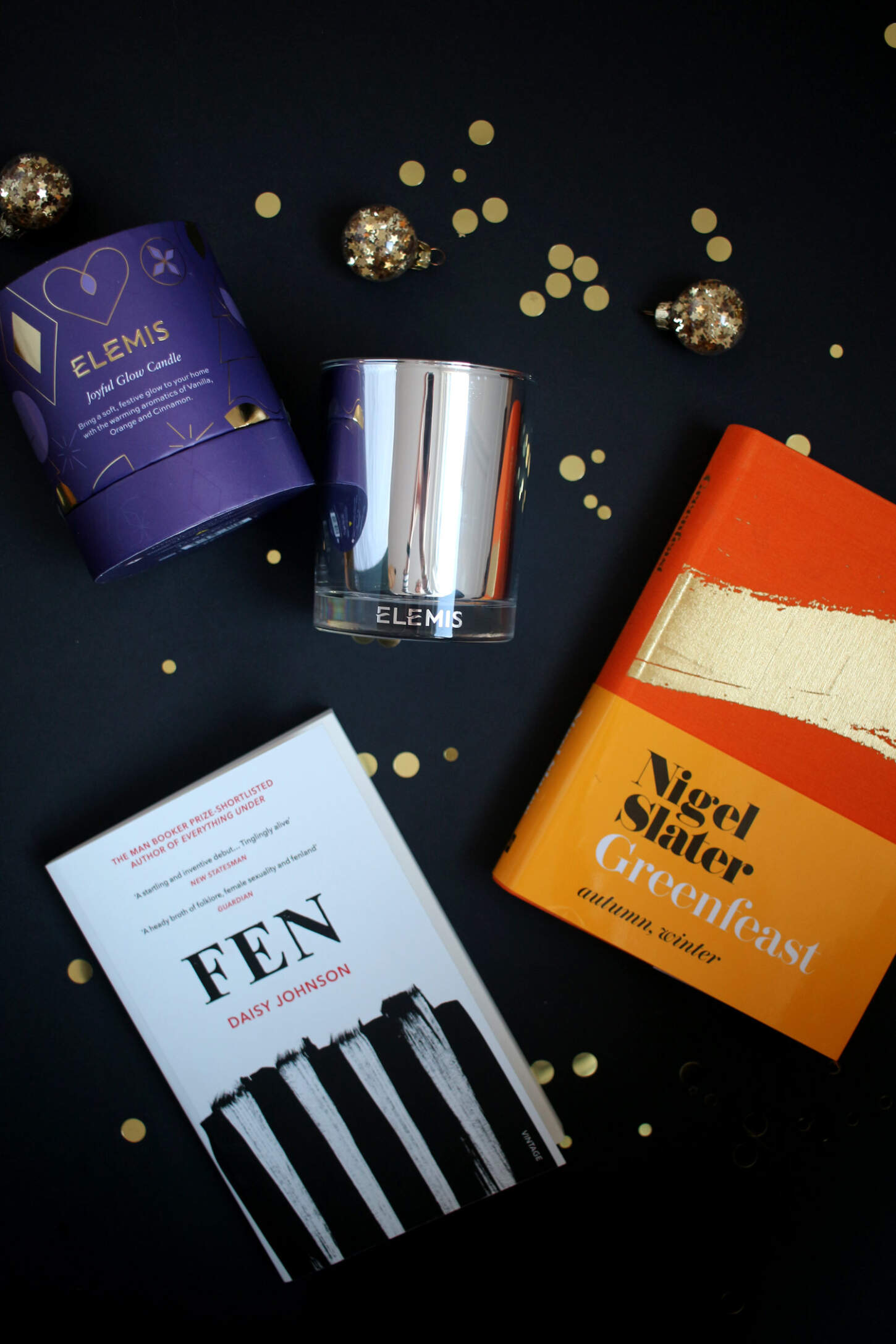 Books and Candles
A classic category but one of my favourites to buy for myself to gift to someone! Whether it's fiction, non-fiction, cookbooks... everyone loves a good book!
If you've got a friend of family member that loves to read and cook, then a cookbook is the obvious choice! Adding more veg to our diets is something I'm really working towards, so I'm showing you my favourite veggie picks. I recently picked up the Nigel Slater Greenfeast Autumn Winter book and it's packed with so many beautiful recipes - from comfort food to healthy picks. I also got the Meera Sodha East cookbook which is veggie cooking from Asia and India and I can see myself trying to many recipes from here! I would also recommend the Leon Fast Vegetarian book and the Bosh! Vegan cookbook. Of course, all baking cookbooks work so well too and if you drop enough hints, your giftee may bake something for you so that's a win-win!
Candles are also such a good choice, as it's perfect for those who are hard to buy for as everyone loves a good scent. The Elemis Joyful Glow Candle is ideal for Christmas, as it smells like vanilla, orange and cinnamon. The Elemis candles are always beautiful and they burn really well too. I also highly rate the Diptyque Ambre Candle and The White Company No 155 Candle as they both smell so warm, luxurious and inviting.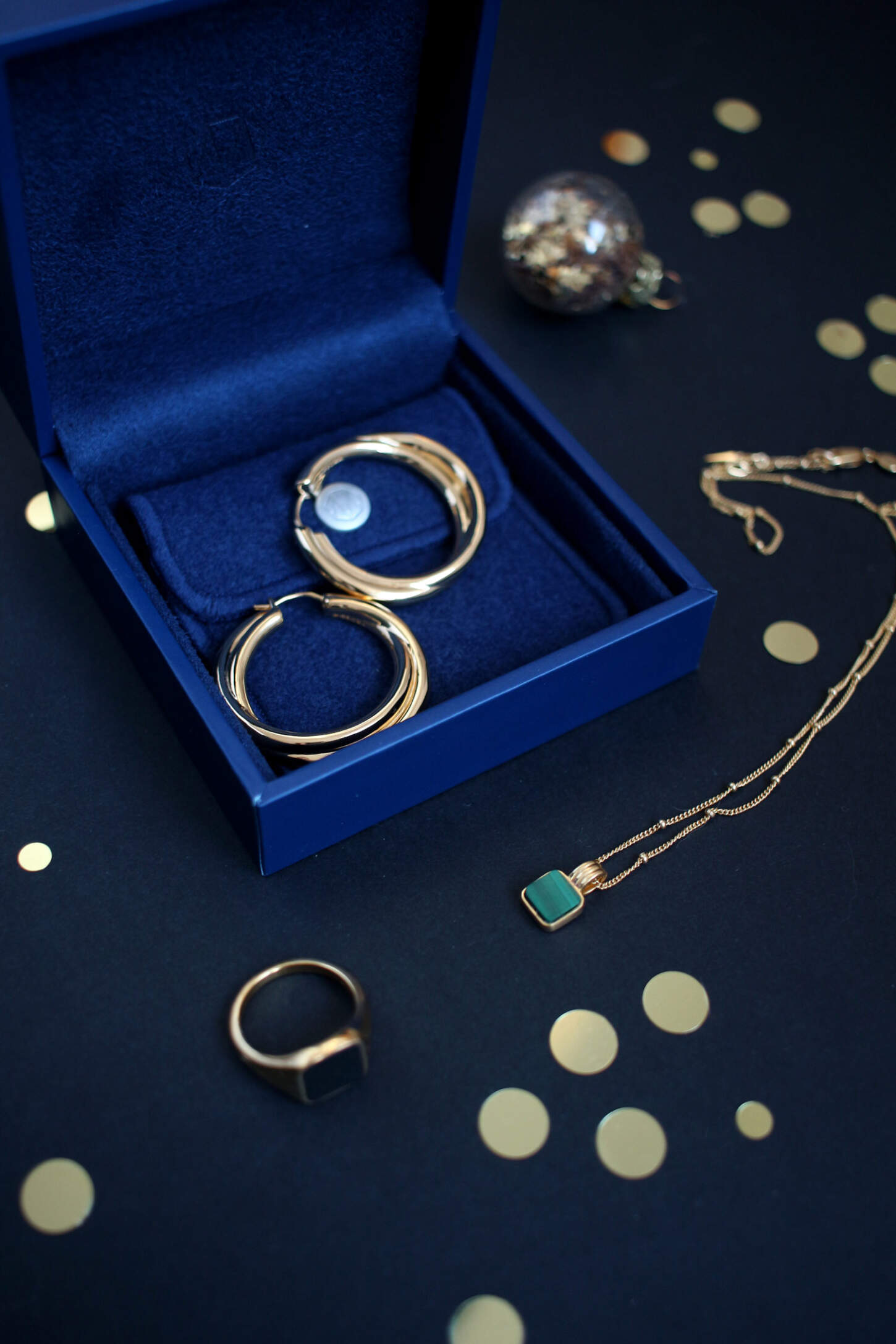 Jewellery
When anyone asks me what I want for Christmas, I always say a) nothing or, if they insist b) jewellery. I'm not very good at buying jewellery for myself, so getting something sparkly as a gift is always nice.
My favourites include the legendary Missoma as they release so many beautiful collections and their pieces are affordable too. I've got quite a few pieces from them now, but I love the Lucy Williams Roman Arc Coin Necklace, the classic Large Gold Horn Necklace, the Square Malachite Necklace, the Entwine Hoops and the Gold Square Black Signet Ring.
Another brand I adore is Daisy Jewellery. Their collaboration with influencer Estee Lalonde is just stunning and I wear their 18ct Gold T-Bar Necklace all of the time and it's a gorgeous, weighty piece and hasn't tarnished despite me wearing it in the shower all of the time. I also love the T-Bar Earrings and the Sunburst Shield Earrings which I've been complimented on many times.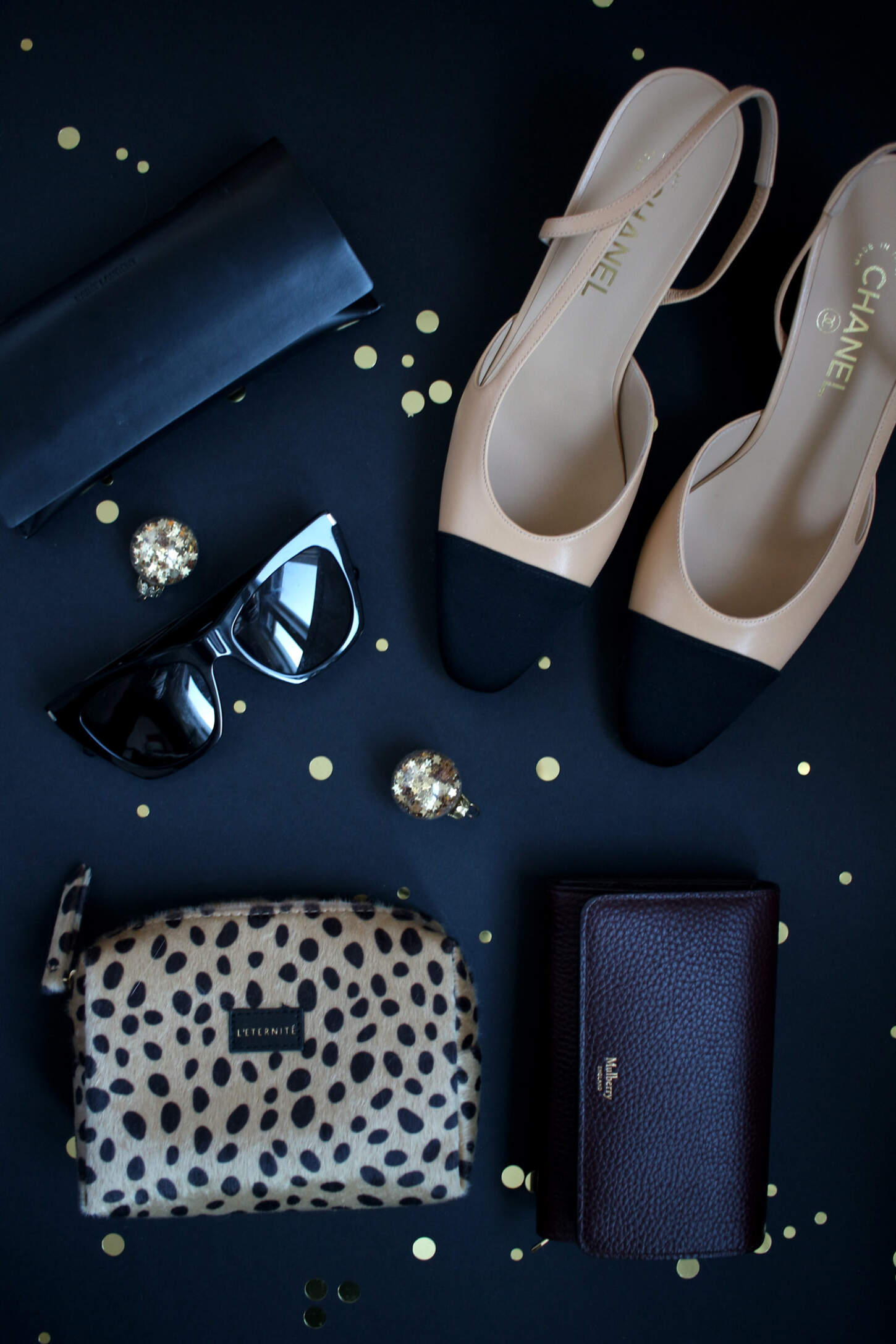 Little Luxuries
Now, I'm not saying go out and buy someone Chanel shoes, but they are, to me, the most beautiful gift (even if I bought them as a gift to myself) and they look so pretty so I wanted to include them here. A little luxury doesn't need to mean expensive, but getting someone something special or an upgrade to something they use all of the time is one of my favourite things to do!
I think makeup bags make a cute gift and the H&M leopard print one above isn't pricey, it it looks more luxurious than your standard bag. It's so cute!
Purses or card holders always make a cute gift. There's many designer options on places like Vestiaire and Selfridges often have the YSL ones discounted after Christmas. Last year Phil kindly bought me a Mulberry Purse and it's so beautifully crafted, I know it will last years. If designer isn't your thing, opting for a good material or a purse with a strong zip means it will last much longer so your giftee can use it year after year.
Sunglasses are also great pick as they're investments and can be kept for years. I picked up the Saint Laurent Kate sunglasses and, because of their shape, they're a classic! I would recommend looking at vintage styles too, as you can pick up a stunning (unique) pair of shades for around £60 - perfect!
So there you have it...
My picks of some of the best lifestyle and little luxury gifts that are out this year. Make sure you check our the above as some are on offer!
Check out my other gift guides here