If any of you remember my New Year Resolutions, I vowed to take on monthly challenges instead of overall goals and January's mission was empties. As we typically get so much for Christmas and are skint in January, I thought it would be best to try to use up as many products as I could in one month. So, this post will be a bit of a giant mini review for everything I've used up (or decided to throw out, but more on that in a sec...) so keep on reading to see what I loved and what I didn't!
SKINCARE
Antipodes Aura Manuka Honey Mask (here) | I love this mask, but this particular one was old (maybe a year or two, gross I know) so I decided to get rid instead of using it up. It's a gorgeous hydrating mask though so I'm looking forward to opening my new one! 8/10
Clarins Pure and Radiant Mask with Pink Clay (here) | Another mask I decided not to use up because of age, but I probably wouldn't repurchase as it's a very basic clay mask. It's ok, it makes your skin look a bit fresher but no more than any from LUSH or literally any other mask. 5/10
Emma Hardie Amazing Face Moringa Cleansing Balm (here) | This is my bae and the love of my life, so it's not surprise I've got through my 6th (maybe more) tub of it - it's gorgeous and I'd recommend it to anyone! 10/10
Sunday Riley Ceramic Slip (here) | I used this as a second cleanse and do genuinely love it. It's aimed at more combination-oily skin so it works well to make your skin feel clean but soft and helps to balance oil - I do think it works well and I'd probably repurchase it in future once I've used up some other things! 8/10
Omorovicza Thermal Cleansing Balm (here) | Expensive, yes, but a really lovely cleansing balm nonetheless. I'd use this as a second cleanse and it just leaves your skin looking so gorgeous! I'd probably repurchase EH's balm before this again, just because of the price, but I wouldn't say no to it again in the future! 8/10
Tata Harper Purifying Cleanser (here) | Don't ever accidentally get this stuff in your eyeballs as it will literally burn them out. Anyway, this is a nice cleanser, probably not worth the money in my eyes as I just didn't see a huge difference once I came to the end of the bottle! 6/10
Clinique Moisture Surge Extended Thirst Relief (here) | I love the whole Moisture Surge range and I used it religiously when I was on Roaccutane and afterwards when my skin was back to normal. This moisturiser is light and doesn't make your skin oily, but hydrates it well and makes it look plump and fresh! I'll repurchase a moisturiser from this range soon I think! 8/10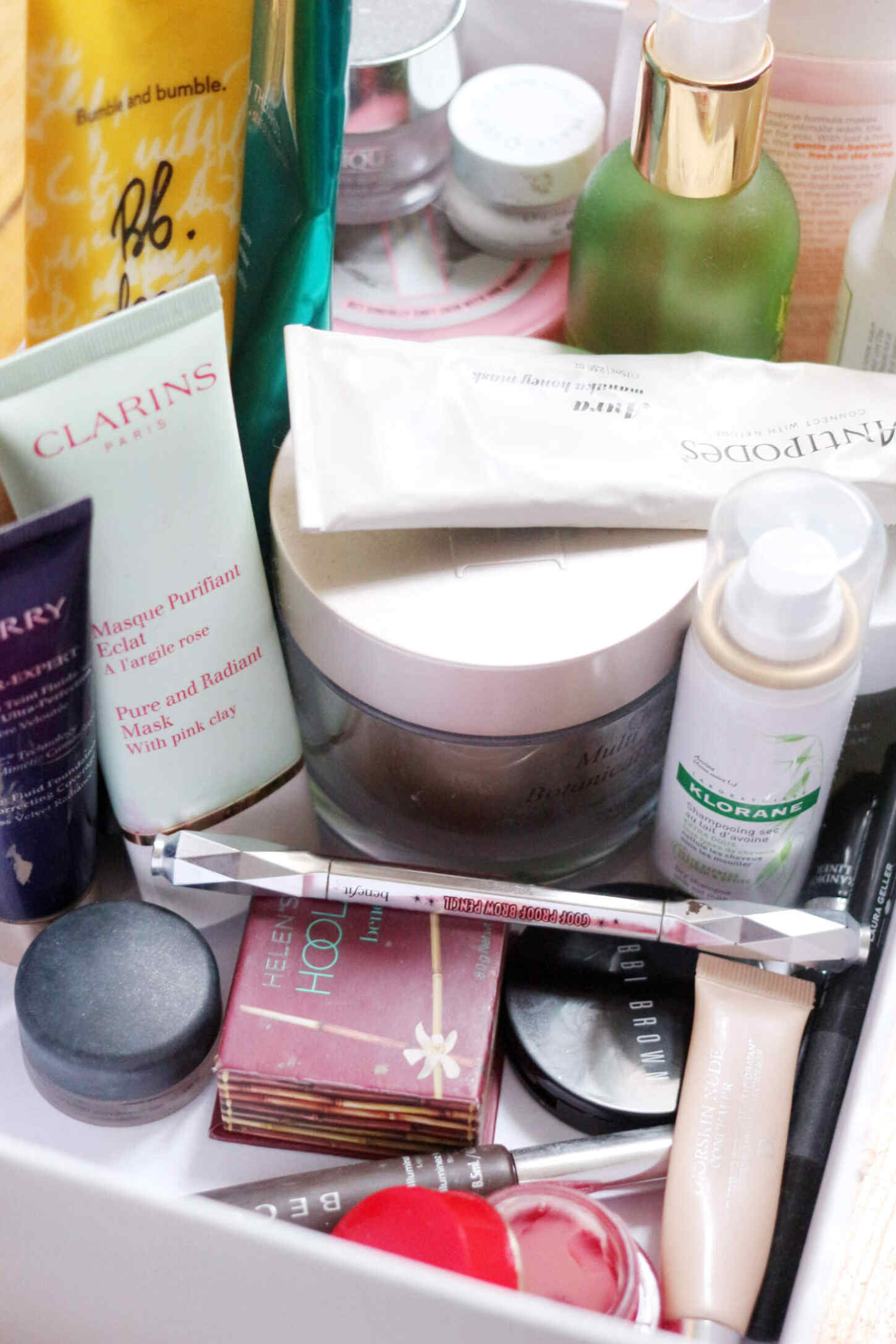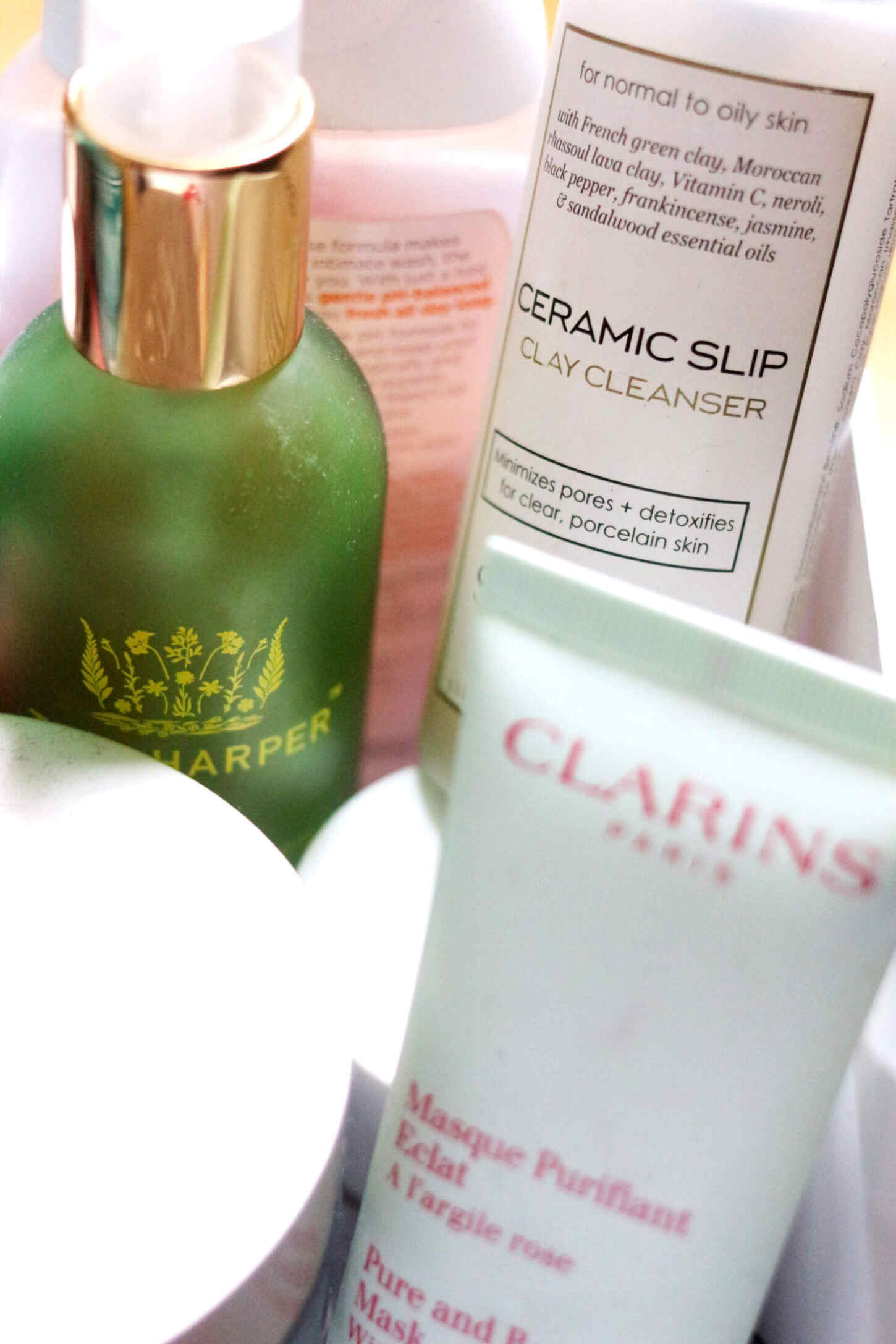 MAKEUP
Benefit Goof Proof Brow Pencil (here) | I did really like this pencil and to be honest, I've kept it around to use the brow brush side as it's a really good one! I am faithful to Anastasia for brows, but this is genuinely a good alternative. Probably wouldn't repurchase as I have no need for it at the moment. 7/10
By Terry Cover Expert Foundation (here) | I do really like this foundation but I was so bored using it every day - is that weird? It covers, as the title indicates, very well and does make your skin look smooth and perfected, but it doesn't stand out compared to the rest of my foundations. 6/10
Dior DiorSkin Nude Hydrating Concealer (here) | One I should have used up a long time ago, but it's a good medium coverage concealer and doesn't look dry under the eyes which is a bonus! 7/10
Lancome Grandiose Liner (here) | I'm sorry to say it, but I would never repurchase this liner. It dried up after about two uses which makes it a complete waste of money. I know I'm not the only one who thought this too! 3/10
Benefit Hoola Bronzer (here) | I feel like I got this forever ago and should have probably stopped using it! It's a good bronzer though, it does the job and is worth of its cult status. I do prefer my YSL one though... 7/10
Becca Illuminate Wand | I liked and didn't like this highlighter. The formula was lovely (it's a liquid on a brush) and the colour was nice, it was just very subtle for me. There was nothing nothing wrong with it as such, just personal preference. I think this has now changed into the Shimmering Skin Perfector but I'm not all that fussed on buying it tbh 6/10
Laura Geller Eye Calligraphy Eyeliner (here) | I got his in a set of three and they're nice eyeliners, decent felt tip and stays black for a long time. I don't mind it at all, though would probably opt for the Stila one over this any time. 6/10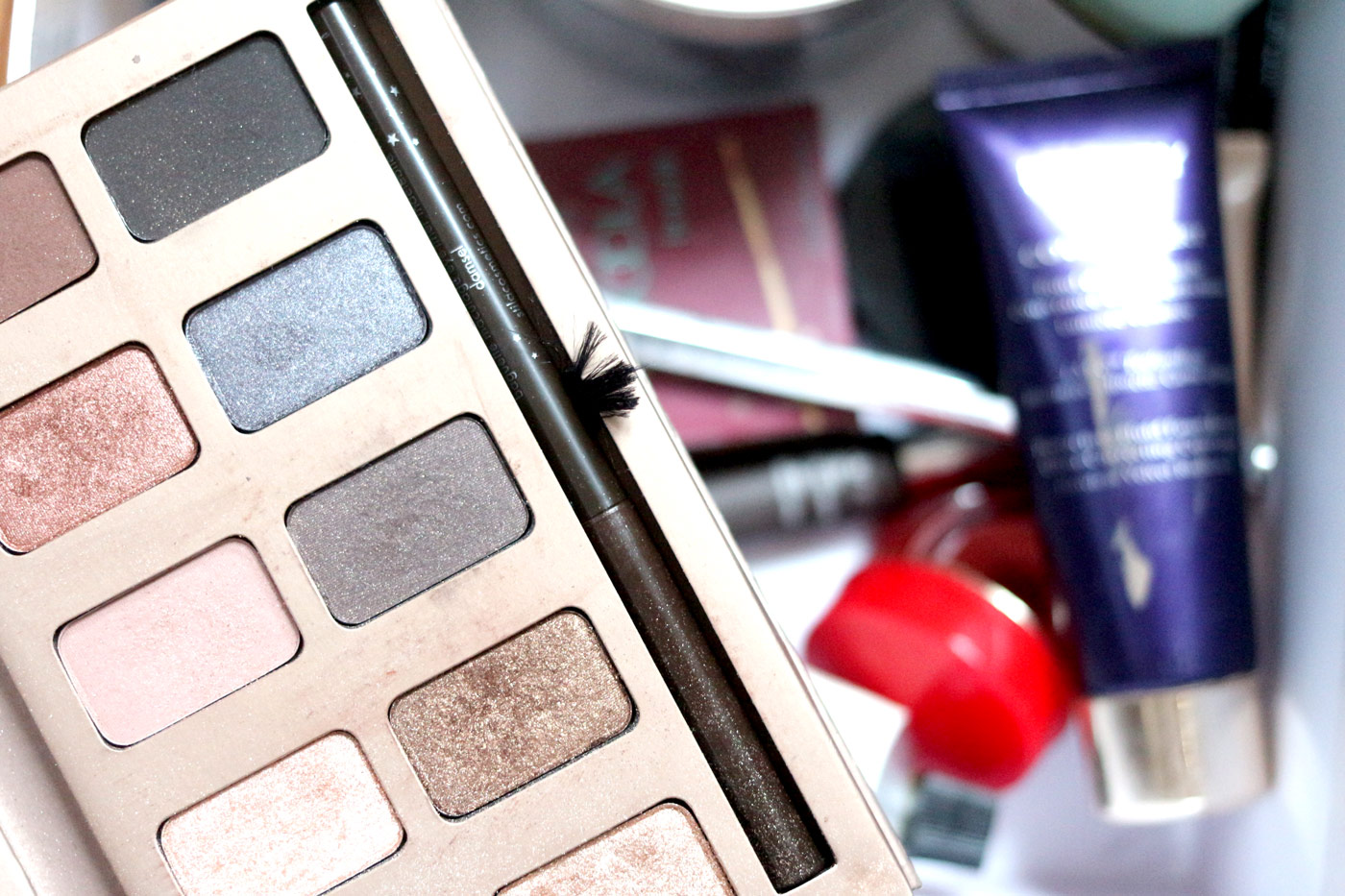 Bobbi Brown Pot Rouge in Pale Pink (here) | This is a great pink blush and the formula of these are lovely too, but I definitely shouldn't have used this (it was old) as it's broke me out. Ew, right? I would buy from this range again though as they're lovely products! 8/10
Clarins Instant Smooth Perfecting Touch (here) | I actually have a few uses of this left so I'll finish it this week, but I do really like this primer. It helps your makeup go on nicely and it's very perfecting as it suggests. Would repurchase! 9/10
Stila in the Light Palette | I remember being so obsessed with this palette when I first got it, but using it up over the last month has bored me a lot even though it's got some great staple shades in there! The shadows are good quality, but I'm glad I'm done with this one for now. Wouldn't repurchase as it's no longer available.
HAIR AND BODYCARE
Kerastase Bain Therapiste Shampoo (here) | I've tried this whole range and love every product. It's a very luxurious feeling and smelling range and the shampoo has a built in balm to help damaged hair. I have other products to use up, but I would probably repurchase the range in future if ran out of everything. 8/10
Bumble and Bumble Deeep Conditioner (here) | I admit I haven't actually used this up, but I am going to gift it out as I can't see myself reaching for it any time soon. I mean, there's nothing wrong with it I guess, but it's quite heavy for my hair and I just don't use up these kind of products easily! No rating because I can't really remember what it's like!
Soap and Glory The Righteous Butter (here) | I do like the S&G body moisturisers and at the moment, they're the only ones I use as I've just opened a big bottle of Smoothie Star which is my all time favourite. Anyway, TRB is a good thick moisturiser that's nice to slap on once you've had a long shower and want to feel all pampered. It does the job, as all S&G products do! 7/10
So, that's everything I've used up this month (and some of December, too). It's a lot, right? I think I'm going to continue using up products as I've got lots that need to go!
Helen x